Stadion Miejski w Krakowie im. Henryka Reymana (Stadion Wisły Kraków)
Capacity
33 130
23,989

(Limited capacity)

241

(Press seats)

50+50

(Disabled seats)

1,650

(Away section)

Country
Poland
City
Krakow
Clubs
Wisła Kraków SA
Nicknames
Reymonta Stadium, R22
Floodlights
2000 lux
Inauguration
15/10/2011 (Wisła Kraków – Jagiellonia Białystok, 3-1)
Construction
2004-2012
Cost
app. PLN 600 million
Record attendance
33,027 (Poland - Lithuania, 06/06/2016)
Design
Wojciech Obtułowicz, Studio Architektoniczne Sp. z o.o. (later Archetus Sp. z o.o.)
Contractor
Budimex-Dromex / Polimex-Mostostal
Address
ul. Reymonta 20, 33-332 Kraków
Stadion Henryka Reymana – stadium description
New ground for Wisla Krakow was constructed in several phases from 2004 to 2011. It's the 4th in history and first to be built in the very same spot the former used to stand in First came the south stand, then north. A multimedia pavillon came next in south-western corner.
Two massive stands alongside the pitch were being raised from June 2008 to October 2011. Overall cost of the ground is estimated at around PLN 600 million, resulting in criticism over high spending. Another reason for media attacks is the aesthetic side – municipal authorities claim the venue is brutalistic building and its primitive, rough appearence is a value. Then again, quality of materials used is significantly lower than the architects wanted, due to contractors changes.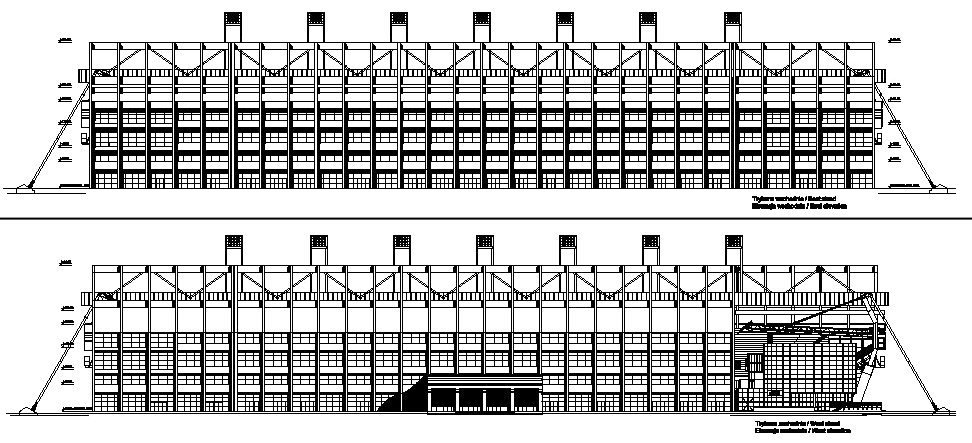 The concept along which it was built dates back to the beginning of 21st century, but it has been changed several times, most importantly when Krakow was hoping to host Euro 2012 games. Stands behind goals are part of the initial concept and have single tiers with little room for infrastructure underneath. Opposite are the two-tiered constructions alongside the pitch which offer a lot of space for offices, etc. Thanks to these two parts of the gorund its capacity exceeds 30,000 comfortably with number of seats at 33,326.
First official game with all four stands was played on October 15th 2011. Wisla won against Jagiellonia Bialystok in Polish Ekstraklasa fixture. Starting 2007 it bares the name of Henryk Reyman, the biggest legend of Wisla.
Related news
2022
2020
2019
2018
2017
2016
2015
2014
2013