StadiumDB Newsletter: Issue 87 - So much happened in a fortnight
source: StadiumDB.com; author: michał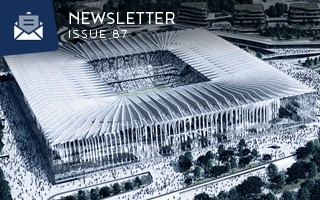 Italy, USA, Poland and the Netherlands have been on our minds more than other countries over the last fortnight. Here's the latest StadiumDB.com newsletter, which our subscribers get in their mailboxes free!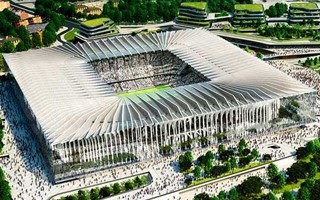 After years of negligence, Italian stadium business is finally moving along rather well. While we await further developments on the Milan stadium project, there's also optimisim regarding another major development, that for Fiorentina. Of course there's still a long way to go but it might finally leave the ground, following prolonged waiting. And let us just remind you that Atalanta Bergamo didn't wait at all, they managed to build a brand new grandstand in just over 5 months!
Another set of fans not forced to wait any longer are those of Columbus Crew. The US club has officially begun construction of their second ever stadium, which makes them the very first US team to get a second football-specific stadium. It's also the 20th MLS venue being purpose-built. The same cannot be said about New York City FC, whose plot-finding effort hasn't delivered any fruits since 2013. In fact, we're now back to the 2013 proposal that would see a new stadium built just south of Yankee Stadium. Meanwhile in Miami, David Beckham revealed further renders of his second stadium, the one to serve his team from 2022 onwards.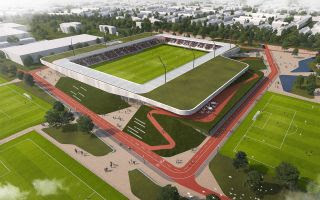 In the Netherlands we took a look at what's happening in Alkmaar. AZ took it upon themselves to turn lemons (the August roof collapse) into lemonade by evaluating how to expand their stadium before building its new roof. It's an interesting case to follow and we surely will do that in the future. Another project to keep an eye on in the country is Helmond Sport's ambitious De Braak concept, which will see groundbreaking within days. And finally, we've enjoyed the fresh release of Feynoord City's latest renderings, supposedly final ones. So the country's largest stadium project should also move forward...
In Poland it's been a period of mixed news. First the good: here's how the new 15,000-seat stadium in Płock will look. While funding hasn't been fully secured and the city will rely on generosity of external sources before reaching for loans, there is an official concept now and design+build contract should be signed soon. Now the bad news: the city of Chorzów announced the new stadium for 14-time champions Ruch will not be built in the near future. The decision followed months of attempts at misleading the public opinion and pretending to work on the project. A regretful and painful thing to watch, though the city's dire financial position is understandable.
Lastly, let's look at two national stadiums. First is the brand new Albanian national stadium, a state-of-the-art facility with a 100-meter office tower. Its official opening date was assigned, coming in November. Before the stadium actually opens, though, it will see a test event later this week. Meanwhile in Denmark there's a vision to leave historical Parken in favour of a new purpose-built stadium. It's a plan that won't be delivered before 2025, but the direction itself is something worth attention...