Columbus: Construction on Crew stadium officially ongoing
source: StadiumDB.com; author: michał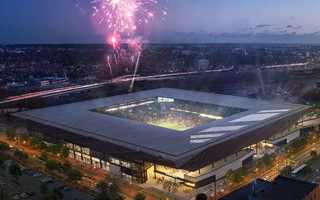 In the presence of over 4,000 people the new stadium for Columbus Crew began growing on Thursday. Well, no growing just yet, but it's a symbolic moment, seeing the 20th groundbreaking for an MLS stadium.
Fans of American soccer (we know, football, but they won't learn anyway) are already well aware of the turbulent history of Columbus Crew in recent years. Saved from dissolution by faithful supporters and new ownership group, the club has just officially begun construction of their new stadium.
And Crew had already made history in US soccer by being the very first team to have a purpose-built MLS stadium, currently known as MAPFRE Stadium. This is of course common knowledge in Ohio and possibly nationwide, as noted by MLS commissioner Dan Garber during his speech at the Columbus groundbreaking on Thursday.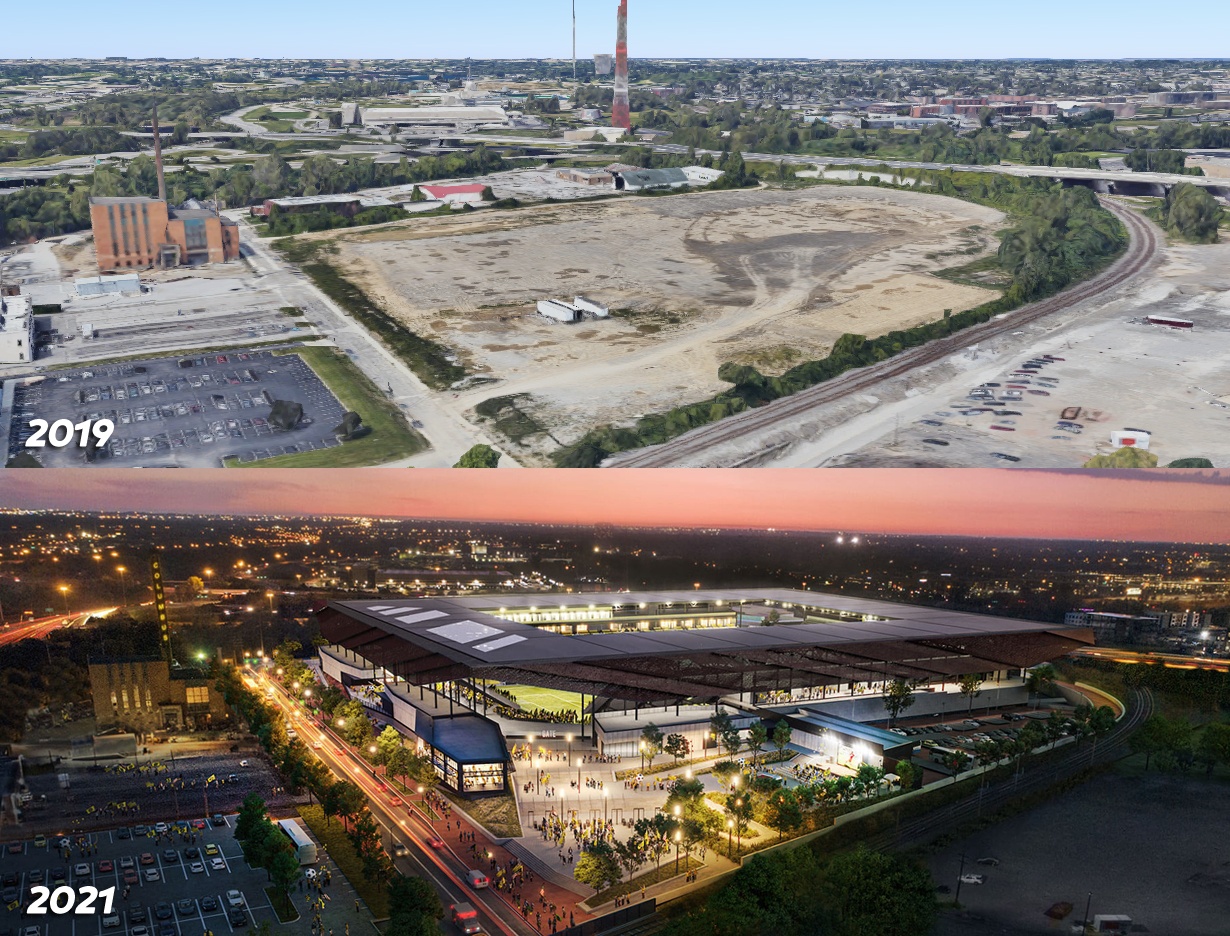 "This is our 20th groundbreaking for an MLS Stadium," Garber said at the event. "The next couple of years, that'll grow to 25. So you think about the first stadium ever built in our league was built here in Columbus. Now 20 years later, we're breaking ground on our 20th Stadium."
He and other speakers had quite an audience to talk to during the 2-hour event, seeing a total of 4,296 people gathered on what will soon become an actual construction site. There were flags, chants and pyrotechnics, a common feature of American and German fan scenes. Yes, German, Columbus has – after all – got major German influences also in the terraces, where the most vocal section is called Nordecke (North corner).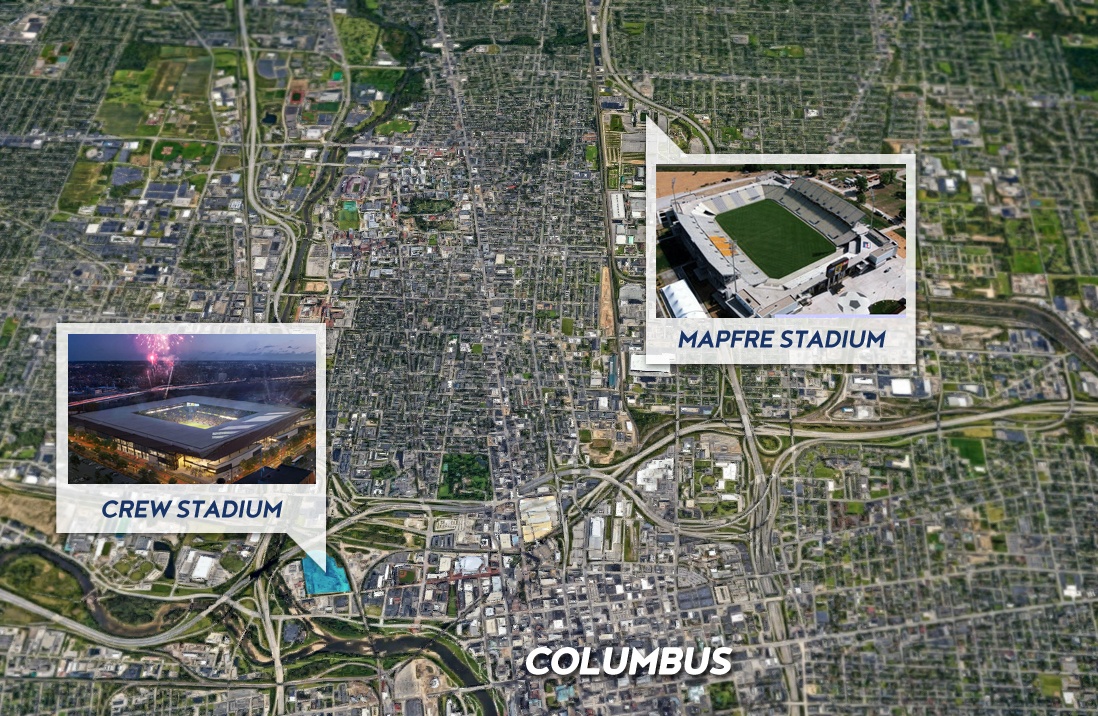 Formally underway, the construction is of course far away from MAPFRE Stadium. The old ground sits well in the north, while the new one will be just outside downtown, to the north west. Far more attractive as a stadium location than the old one, this site will provide room for accompanying commercial developments that will help finance the $300-million stadium.
Presented on fresh renderings back in September, the new stadium is a 20,000-seater that, indeed, gives the north end to most vocal supporters, with single tier safe standing. West side also has a single tier, but much smaller, due to the necessity to accommodate three levels of premium facilities above. Finally, the east and south stands will both be regular double-tiered.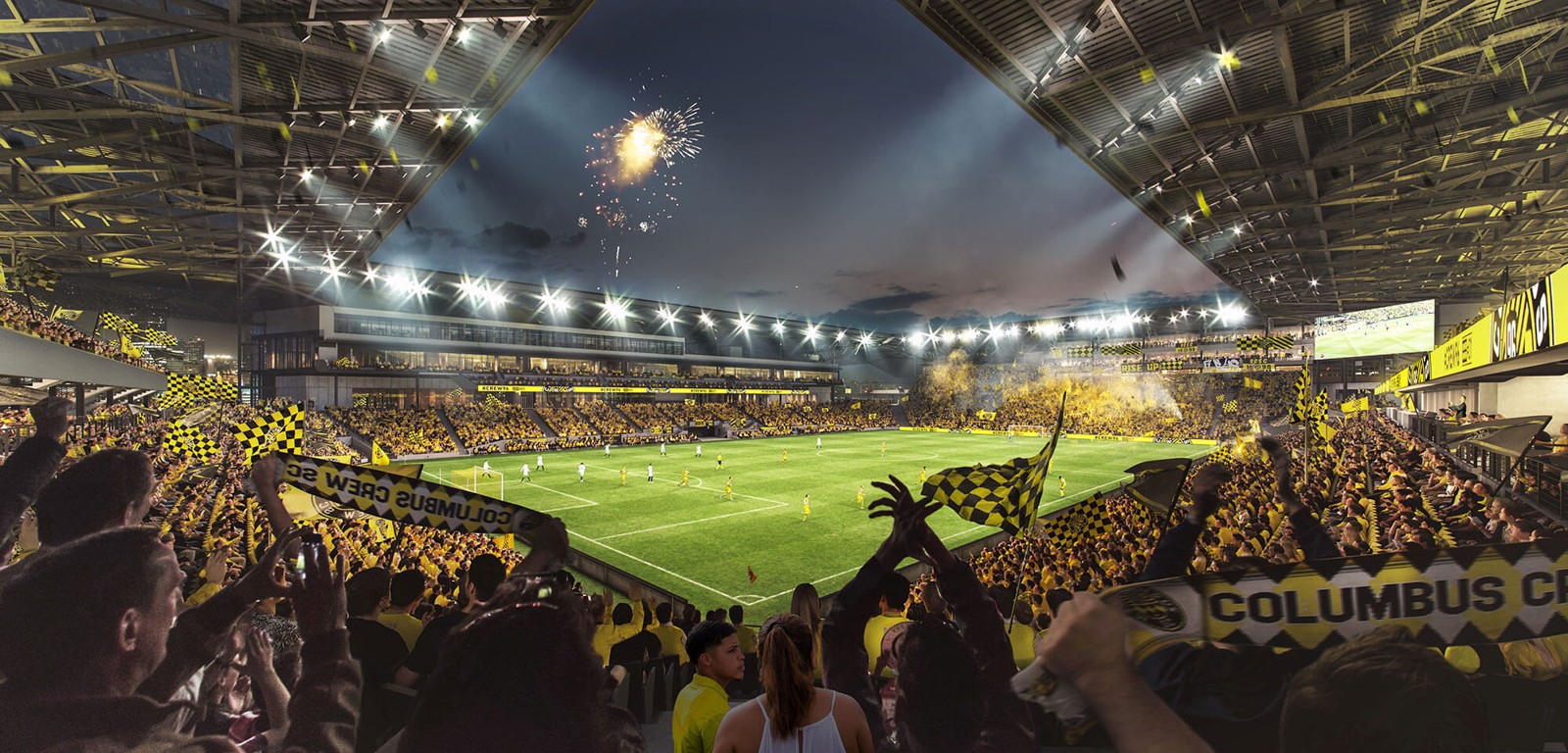 In a typical measure among American stadia, the south-east corner of the stadium will remain open, providing some fans with an overview of Columbus' skyline. That corner is also where most fans will arrive on their way to the stadium, which creates a welcoming main gate. When will it have first fans go through? Possibly in July of 2021, if all goes well.