New design: Official vision for Płock
source: StadiumDB.com; author: michał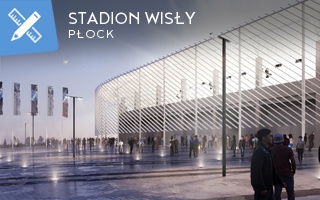 We're supposedly just days away from the signing of design+build contract in Płock. Here's how the 15,000-seater is likely to look, with only minor changes to be expected.
Last time we informed you about the stadium story of Płock, the city had cancelled the year-long tender for Stadion im. Kazimierza Górskiego's replacement. But that decision was overturned last week by Poland's supreme disputes' chamber, Krajowa Izba Odwoławcza.
With such turn of events, the city officially confirmed that it is now preparing to sign the contract. Remember, construction giant Mirbud was the sole bidder to design and deliver the new stadium. Now, for the first time, we can show you how their vision of the stadium looks.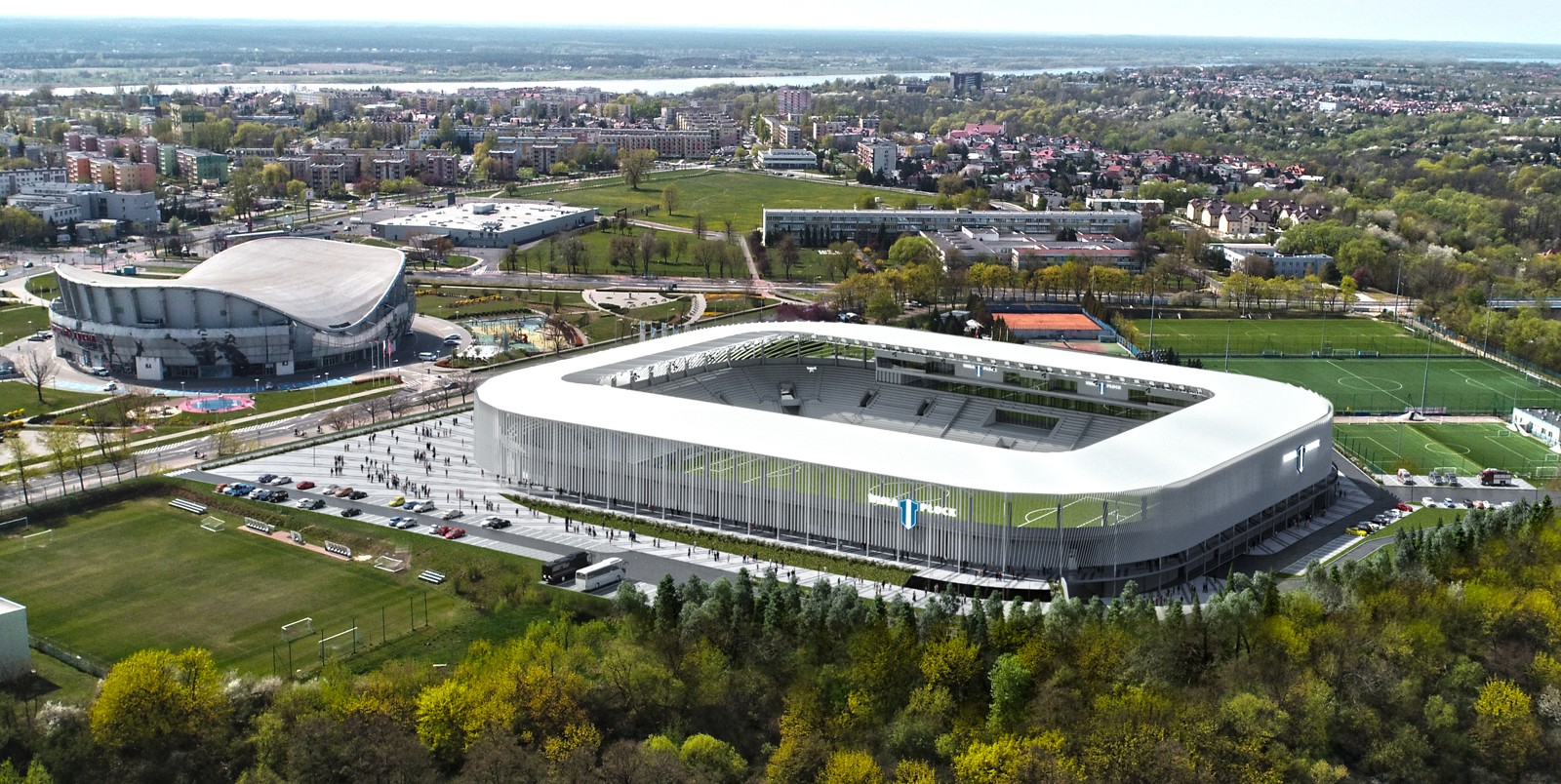 © Mirbud SA
Based loosely on the initial municipal concept by Bończa Studio, the Mirbud proposal also foresees a stadium with a single, continuous tier of seating for some 15,000 people. The front row is elevated, awarding everyone a better overview of the field.
What sets the stadium apart from others is the creative use of blinds as outer cladding. They're horizontal on the west facade, vertical on the east and transitioning from one to the other behind goals. Thanks to this openwork form the stadium is naturally ventilated, while also offering some protection from the elements both inside and on the concourses.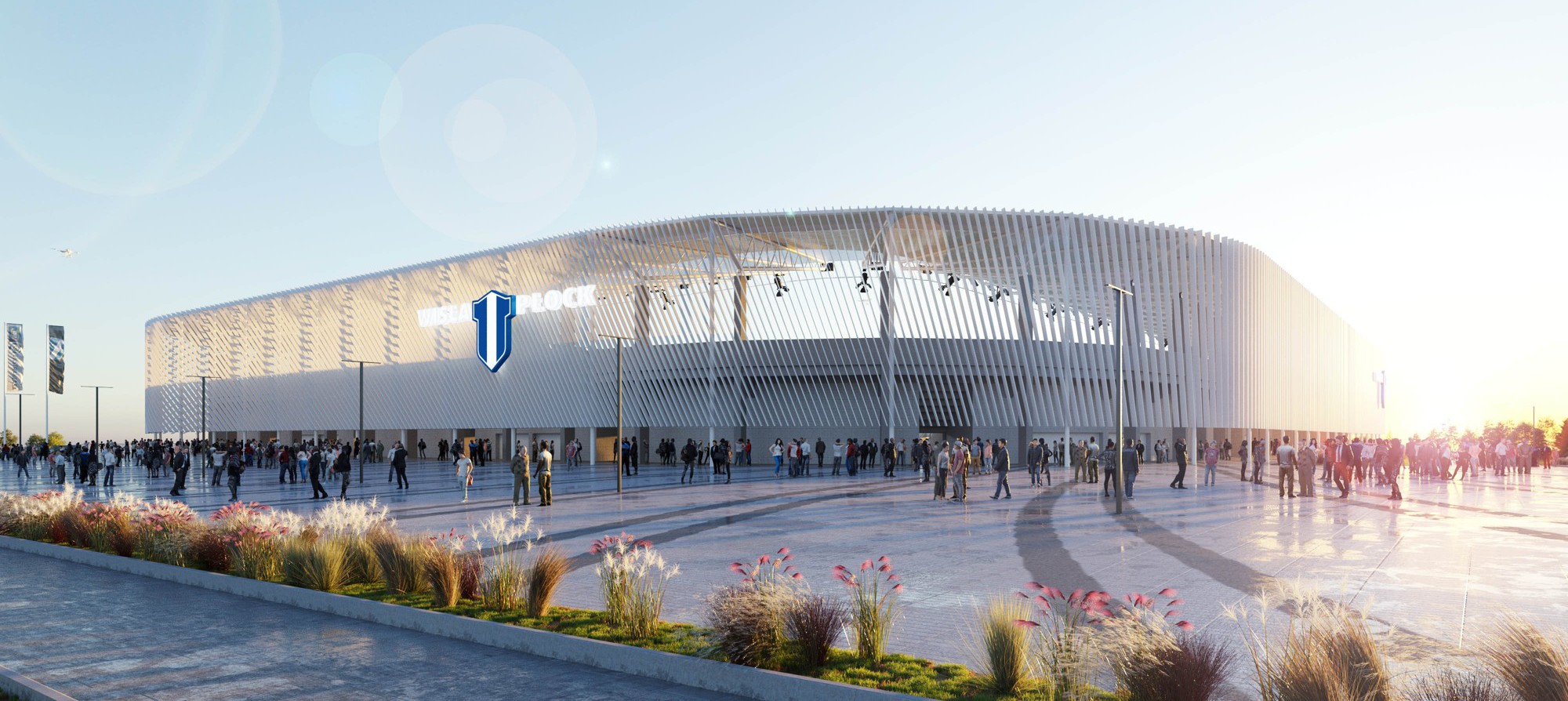 © Mirbud SA
Outer promenade around the stadium is accessible from ground level in the south, but requires the use of stairs in the north, owing this difference to natural land slope. But bulk of fans are expected to use the southern access, where a large plaza is planned.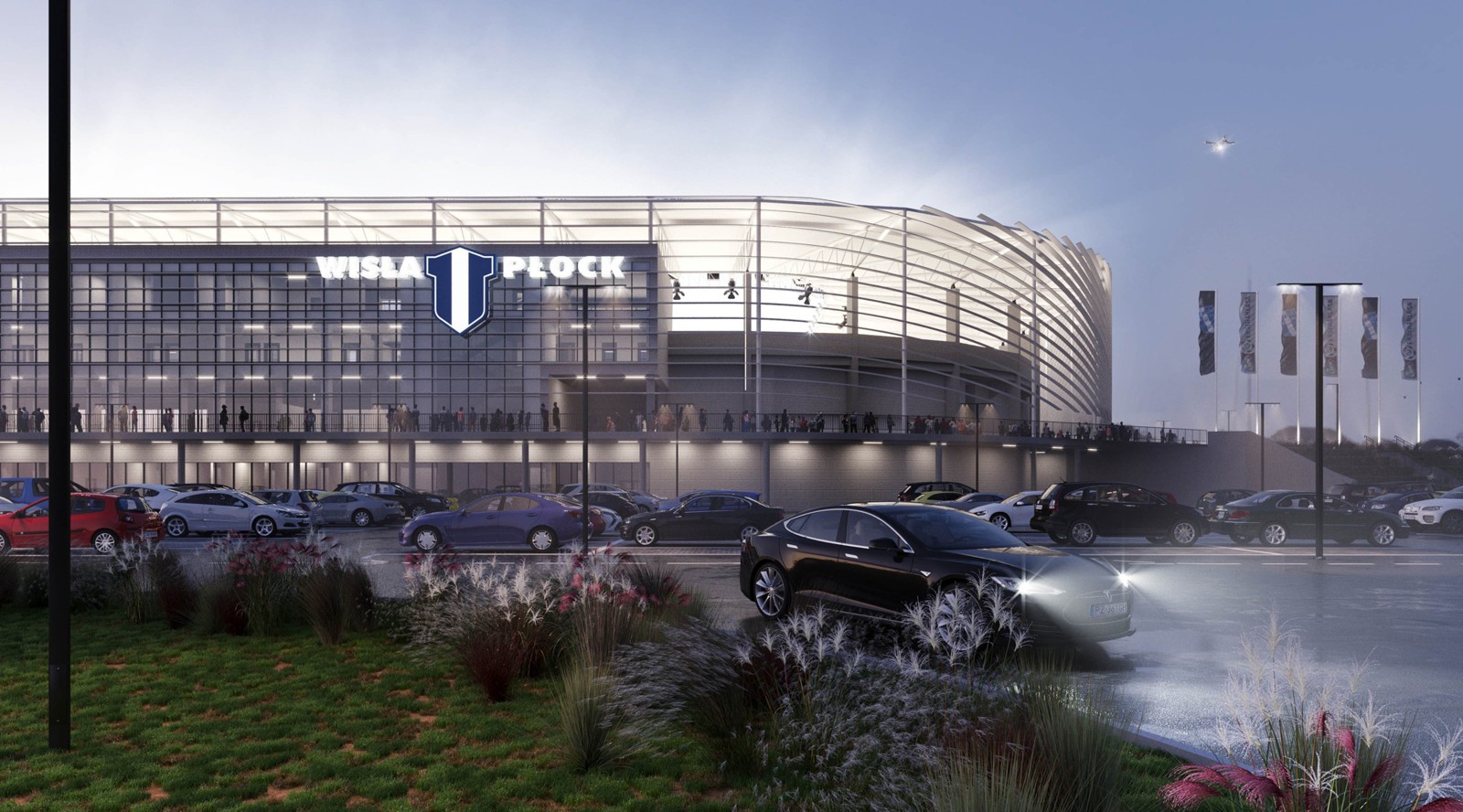 © Mirbud SA
The west side is the only grandstand to have extensive facilities attached, spread across 4 levels. These include two levels of hospitality – a large and semi-open business club and several private boxes above. On top of these rooms there's place for commentators boxes and command center for safety and security authorities.
Depending on further talks between Płock and Mirbud, we can expect minor changes to the concept. But most importantly, months of detailed design work are ahead of us. Whether the old stadium would be demolished during that period remains to be seen. Altogether Mirbud will have 36 months to deliver the new stadium.