Copenhagen: Will Denmark have a new national stadium?
source: politiken.dk; author: Agnieszka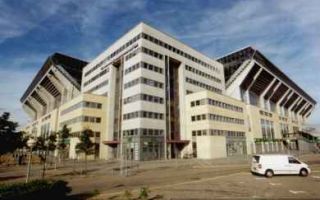 As reported by a newspaper Politiken, Denmark may have a new national stadium in the future. The state of art ground with a capacity of 50,000 could replace Telia Parken in this role.
Built over a century ago, Telia Parken has been the Danish national stadium from many years now. However, as reported by Politiken, this may soon change. As announced by Danish Football Federation (Dansk Boldspil-Union, DBU), the national team may soon have a new venue to play on.
In conversation with Politiken, DBU chairman, Jesper Møller did not deny such possibility:
- The biggest challenge in Danish football is the lack of modern infrastructure. So we have set ourselves the task of doing something about it. Denmark must keep up with the other European countries. This is not something that will be completed this year or next year, but we are aiming to have that space in 2025.
The plan aims to make it possible for Denmark to hold major football tournaments in the future. It the announcement published by DBU we can read:
- We need to establish a modern national stadium with space for a minimum of 50,000 spectators. It is a requirement if we are to hold the big tournaments: Women's European Championship, Women's World Cup, perhaps a Europa League final or other major tournaments.
The venue where the national stadium is located has been used by the Danish national team since 1912. The current state of the ground is a result of the reconstruction conducted in 1992. Next year Telia Parken is going to be one of Euro 2020 grounds.
© Faerdder