Italy: Atalanta's 10-goal success
source: IlGiorno.it / Gazzetta.it / StadiumDB.com; author: michał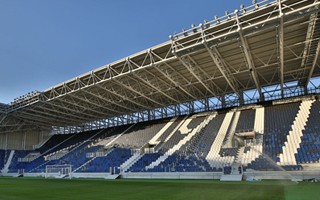 Their new north stand should have been ready yesterday but instead was delivered nearly a month earlier. This way over 9,000 more supporters were able to watch the team score 10 goals in just 2 games!
From the very start there was an extremely narrow window for the new north end to be delivered at Stadio Atletti Azzurri in Bergamo. From early May to late October Atalanta had just half a year to demolish the old stand and open a new one, a time frame rarely seen met.
But even that window had to be cut short because football authorities refused to grant Atalanta 3 games played as hosts in Parma, only allowing 2 (with Champions League clash against Shakhtar played at San Siro). This meant the revamped stadium would have to be approved for October 6 instead of October 27, shortening the time to just over 5 months.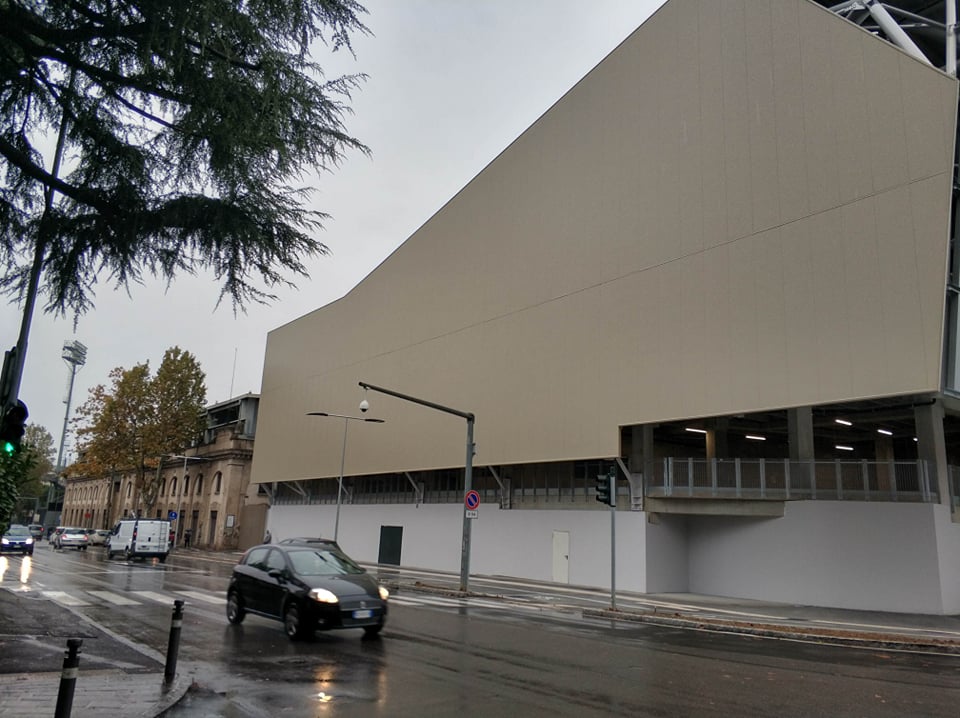 © Rafał Luty
In order to meet the deadlines, further time-saving efforts had to be made, including longer working hours for crews on site, extended from 10pm to 2am. Meanwhile, some elements that weren't crucial to the new stand's operation, were moved and will be completed in early November.
From early demolition works had to be sped up, which prompted the company Despe to bring 7 excavators on site. A total of 10,000 tons of reinforced concrete were removed 8 days ahead of time, followed by 20,000 m3 of land excavation.
As we wrote in mid-June, prefabricated elements of the new stand were arriving on site since late May. By late August the entire grandstand and roof were structurally complete, only awaiting installation of seats (9,121), cladding and necessary systems.
As late as September 30 the club still had a few hundred seats to install and yet on October 3, just 3 days ahead of the opening game, green light was finally given and the structure was approved for mass use. What followed brought a wave of enthusiasm as Atalanta managed to win 3:1 against Lecce on Oct 6 and then destroying Udinese 7:1 yesterday, on the day of initially planned opening...
Now we're waiting for the complete redevelopment to conclude. Further phases will include upgrades along both sides, while the new south end should come in 2021, bringing the stadium to over 23,300 seats, all covered.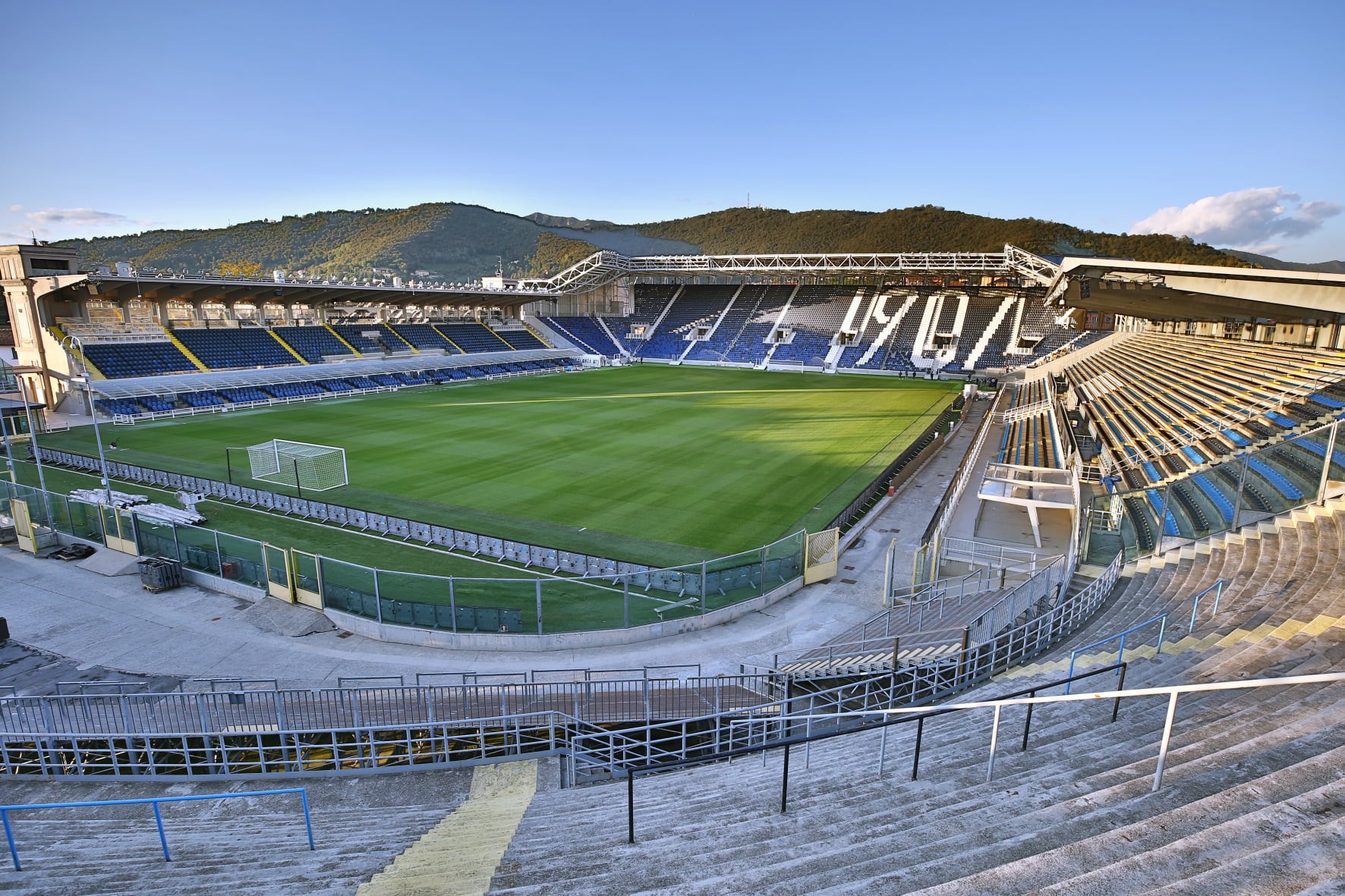 © Atalanta Bergamo
© Atalanta Bergamo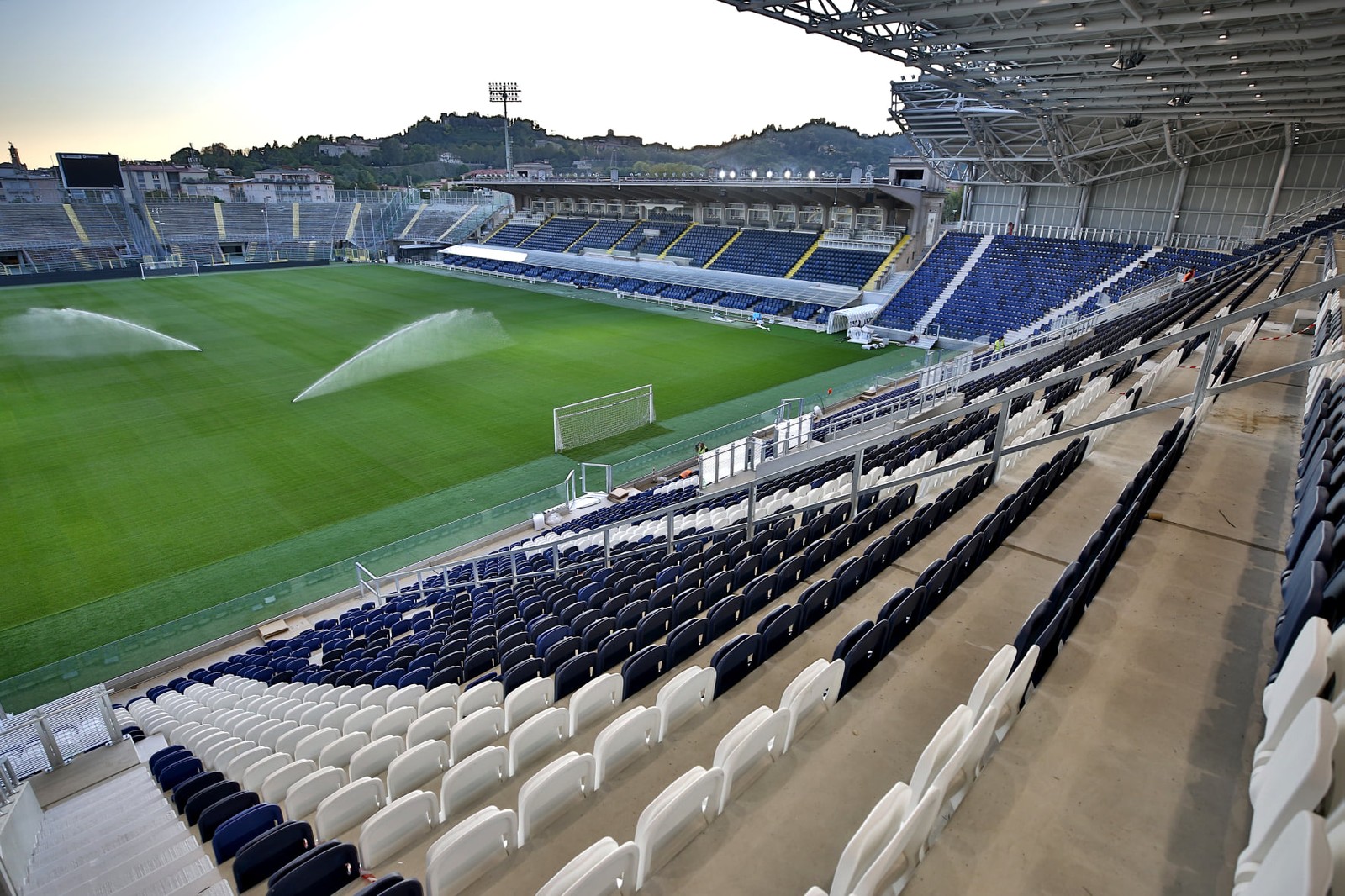 © Atalanta Bergamo