Bergamo: Atalanta's fight against time
source: StadiumDB.com; author: michał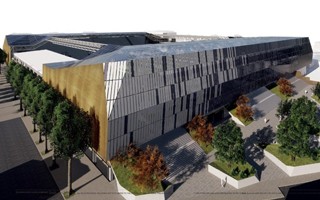 In early May it was all about demolition, now the first steps of new north end are in place. By the end of September the new stand should be ready and enable Atalanta's start in Champions League.
The schedule was very ambitious from the very start but only after the team earned a Champions League place late into the season, stakes became really high. Atalanta hope to play the group stage at home despite having started reconstruction just over a month ago.
Keep in mind, demolition of the old north end formally began around the end of April, effectively in May. And though only a few dozen people work on site daily, progress is impressive indeed.
Between May and mid-June not only was Curva Pisani torn down and cleared, but excavation and foundation works were completed. Now, with prefabs arriving on site daily, changes are visible daily. As you can see in the below photo from June 12, first steps in the north-east corner are already in place!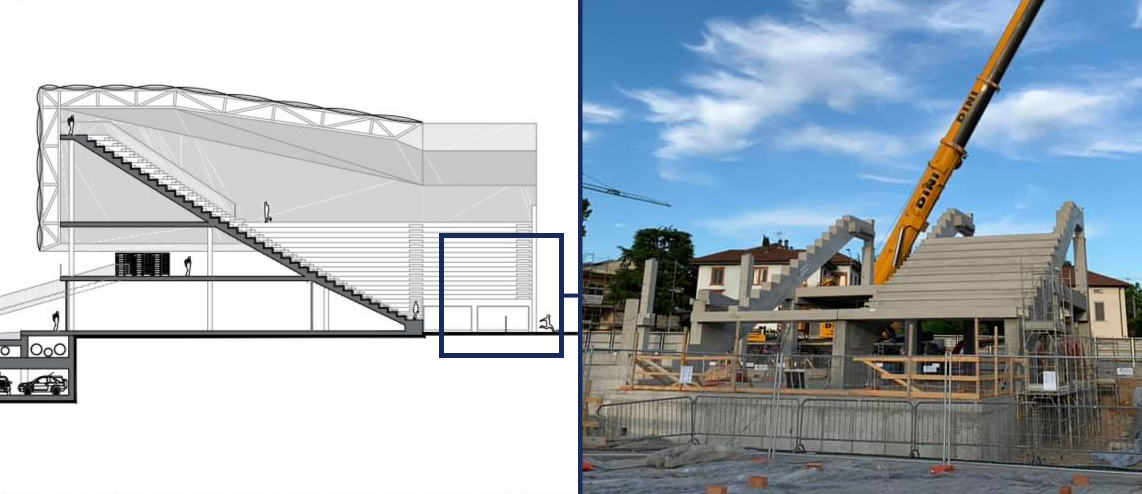 Note: The depicted section is of the south end, however it's structurally almost identical with the north one, which is why we present which part of the stand is being delivered first. © Atalanta Bergamo / De8 Architetti
Today there are 80 people working on site, with shifts between 6am and 10pm. In July, when works are to reach peak and nearly all monolithic elements are to be complete, up to 250 people are expected. Already at early stages works exceeded the schedule by a week, which is a precious saving. After all, the new grandstand should be operable by the end of September.
Atalanta hope to limit number of games played on neutral ground (in Parma) to just two domestic fixtures in late summer. Around the end of June UEFA's visitation is planned, which should lead to green light for Champions League games being issued in mid-July. Or so the club are hoping, if not possible UCL games will be held in Parma, too.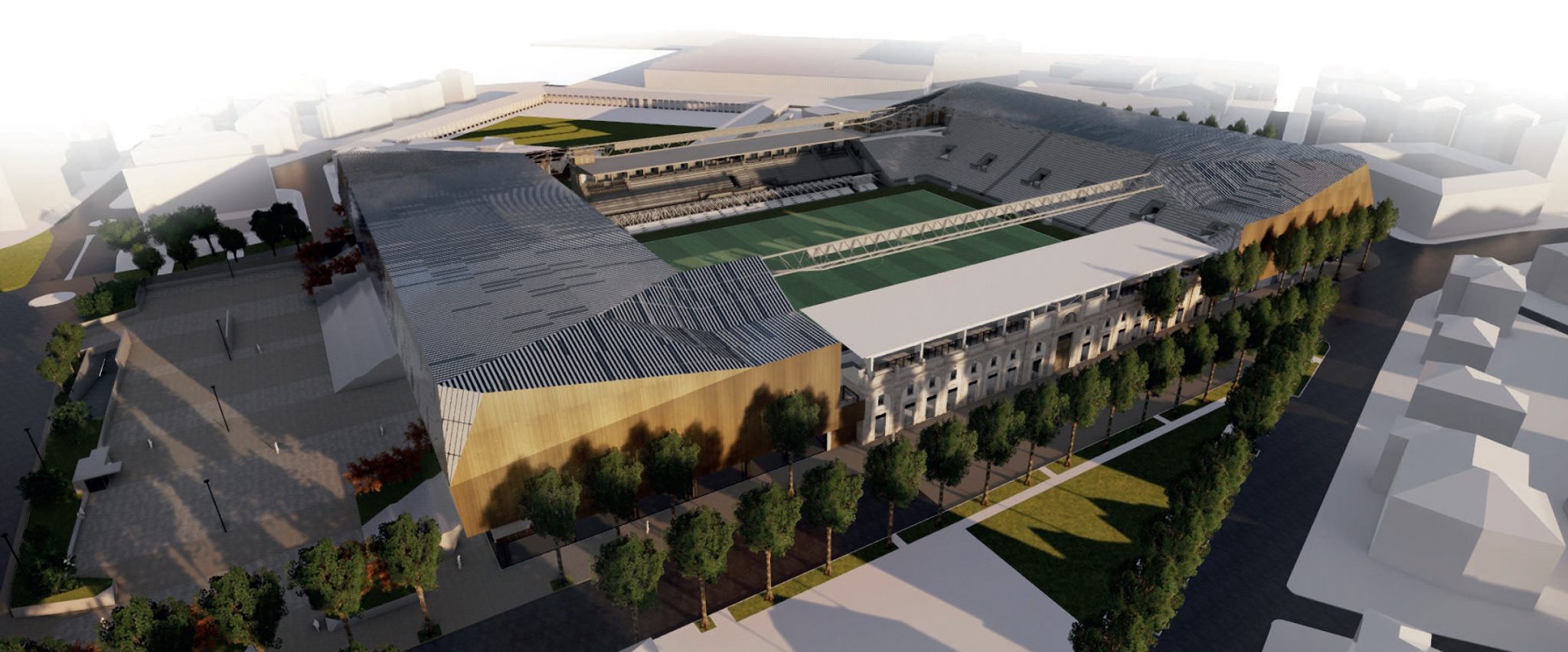 © Atalanta Bergamo / De8 Architetti
In order to reassure domestic and international football authorities, Atalanta have already ordered nearly all of the stadium structure. Even the first trusses of its roof are ready for shipment from Vazzola (in Treviso) to Bergamo. In total 37 trusses will be assembled and the total roof weight is expected to be 3,480 tons.
While already impressive, reconstruction of Stadio Atleti Azzurri d'Italia is only beginning. The first phase will be followed by a similar grandstand in the south end. Both sidelines will also see major changes, though here redevelopment is limited by historical constraints – both the facades and roofs on both sides of the field are listed as monuments.
Once complete, the revamped stadium will be able to hold 24,000 people. Reconstruction is expected to be worth some €40 million, of which the roof itself was contracted at €9.5 million.