Italy: Atalanta begins reconstruction tomorrow
source: StadiumDB.com; author: michał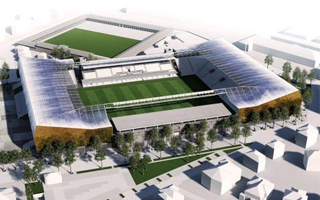 Tonight supporters have the very last chance to bid farewell to their belowed Curva Nord at Stadio Atleti Azzurri d'Italia. From April 30 demolition will begin in order for a brand new stadium to be ready in 2021.
New stadium has been discussed and planned in Bergamo for literally decades. Yet it took Antonio Percassi's arrival as shareholder to move forward. In 2017 his Atalanta bought the historical Stadio Atleti Azzurri d'Italia from the municipality and soon afterwards presented the official vision of its reconstruction, updated in early 2019.
The planned stadium's unusual shape is the outcome of historical constraints. Both grandstands along the field are listed monuments. Their decorative facades and roofs are protected, which makes any intervention more challenging. And yet it's finally going to happen.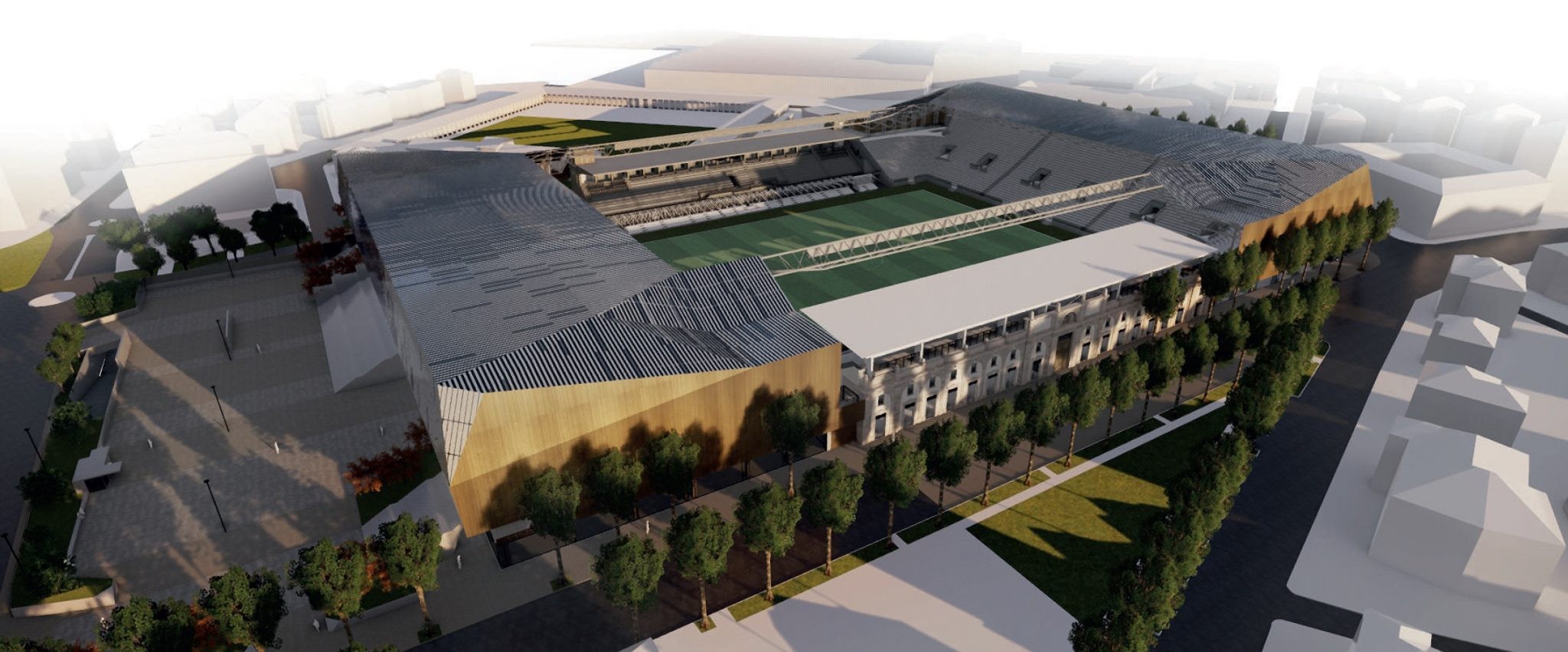 © Atalanta Bergamo / De8 Architetti
Yesterday supporters were allowed to visit the north end for the last time on non-matchday. Tonight from 19:00 the very last game will be watched from Curva Nord, against another club which has rebuilt its stadium – Udinese.
Starting tomorrow, demolition works will begin. In the first days it will be more about dismantling any moving parts and installations, to be followed by actual demolition within days. According to Gazzetta dello Sport there is a chance of its auditorium to be approved for use early into the 2019/20 season.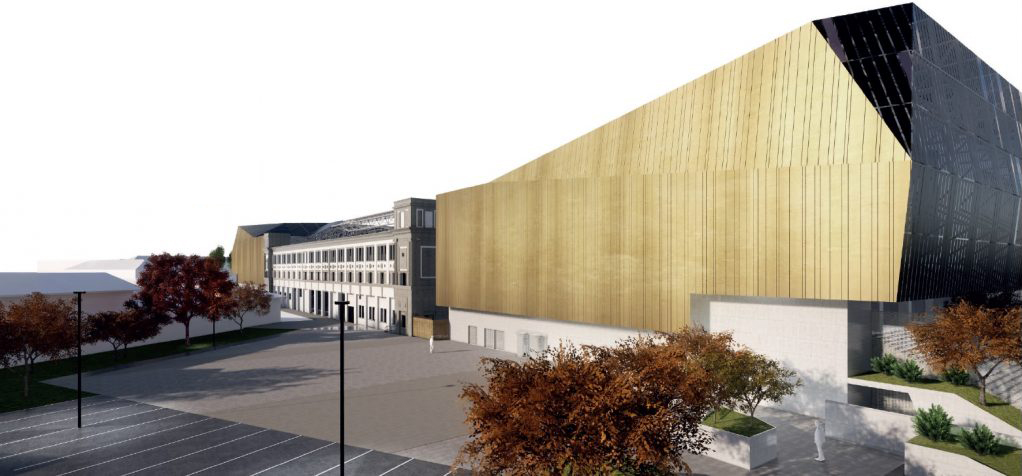 © Atalanta Bergamo / De8 Architetti
New Curva Nord will offer up to 37 rows of seating and will in fact no longer be a curved. After all, the stadium is going to transition to a truly football-specific ground. The north end is expected to cost €14 million and will be the first out of three phases worth a total of €40 million. This means an increase of €5 million since initial estimates. The project is to be covered privately.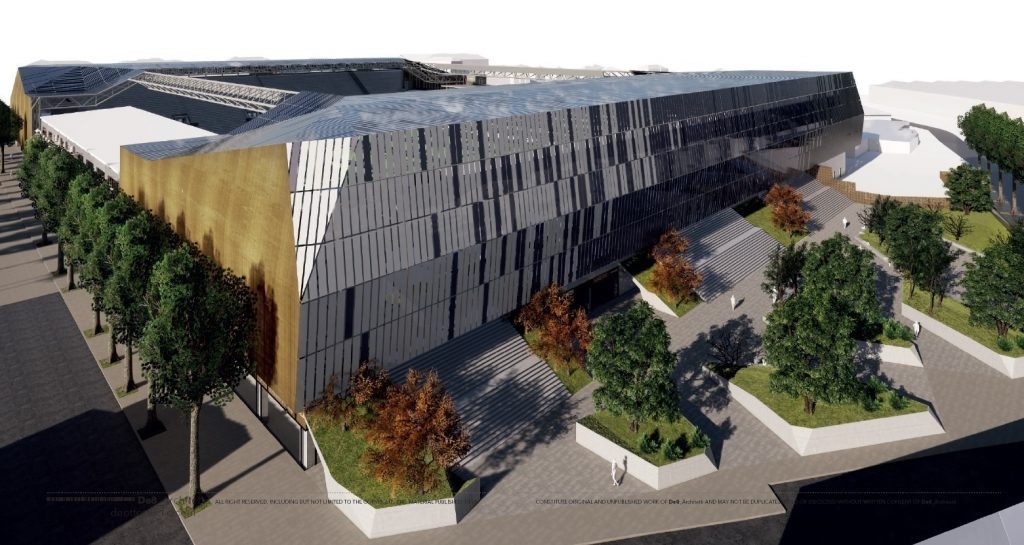 © Atalanta Bergamo / De8 Architetti
By mid-2020 the south stand should also be operational and the east stand is expected to come last, to be partly rebuilt within the existing historical stand's footprint.
While initially advertised as a 24,000-seater, the new stadium – to be named Gewiss Arena after reconstruction as part of a commercial partnership – will eventually hold 23,370 people. It also won't have the desired amount of commercial floor space. While the desired ratio was 1 square meter per seat, only some 4,000 square meters can be created.
The project should conclude in 2021, following less than three full transition seasons. While the stadium would not be able to host games of Euro 2028 (Italy is the strongest contender at the moment), it's further proof that the country's sports infrastructure is changing rapidly.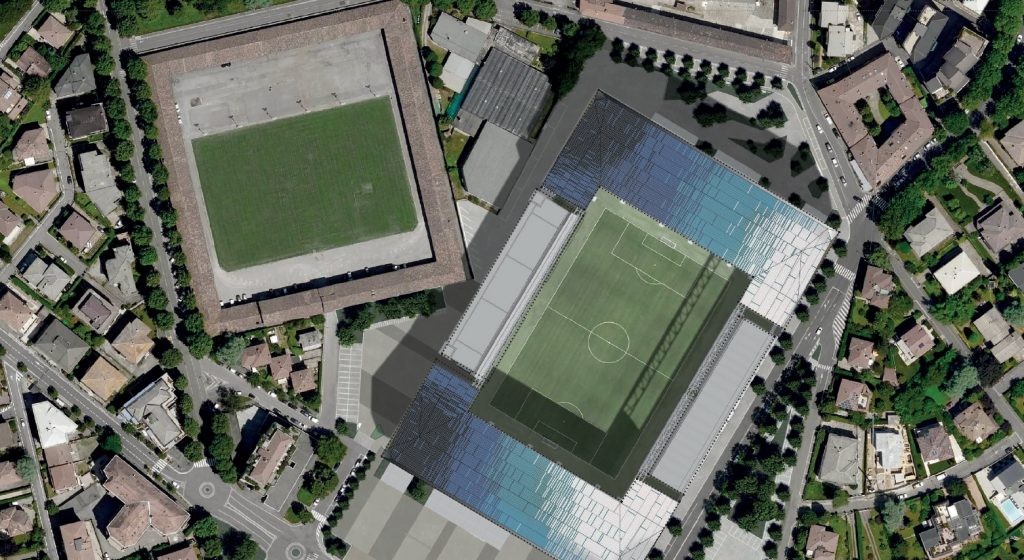 © Atalanta Bergamo / De8 Architetti