Bergamo: Atalanta officially buy the stadium
source: Comune.Bergamo.it / Football-Italia.net; author: michał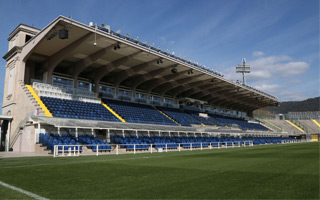 The Comune di Bergamo has officially announced that Atalanta have bought Stadio Atleti Azzurri d'Italia. Within 6 months we should see the concrete plan of redevelopment.
The Orobici were named as the preferred bidder for the ground back on May 10, having agreed to pay 10% more than the asking price for Stadio Atleti Azzurri d'Italia.
Today in the morning the contract was signed by all sides involved, which means the club will pay €8,608,600 to own the arena, with a further €2.6m for the partial redevelopment of the ground carried out in 2015 (depicted below).

Atalanta now have six months to present their plan to redevelop the stadium, which will include rebuilding the two curves, revamping two sides and incorporating historical elements into the new stadium. Final capacity in final rectangular layout should be at around 22,000 or 23,000.
There is a deadline of 6 years for all the works to be delivered. Now that the club has ownership of its home, it can utilise new Italian legislation aimed at facilitating the funding process for private stadium investment.
There's also €2 million set aside for commercial and tertiary functions, and a six-year lease worth €25,000 per year has been agreed for the Lazzaretto car park.