StadiumDB Newsletter: Issue 79 - San Siro and Atalanta most read
source: StadiumDB.com; author: michał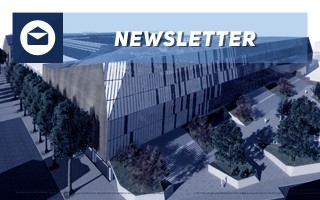 The U20 World Cup is over but no summer break is planned, not in the ever-fascinating world of football stadia. Other tournaments are now ongoing, while stadium developments should be expected throughout the summer. Here's what got our attention in the past days.
One of the most recent issues being raised is the demolition of San Siro. On Friday La Repubblica revealed that the iconic building might be torn down at least partly, while Inter and Milan relocate to a purpose-built stadium just meters away. On Monday both clubs have confirmed this is indeed the plan. However, mayor of Milan reminded them that they don't own San Siro, therefore it's not up to them at all. The stadium will remain in place at least until 2026, when Milan will host the Winter Olympics, a decision announced on June 24.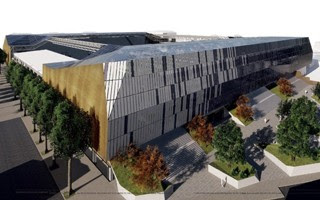 While the only fresh construction photos we published come from the rather obscure Stalowa Wola, the most fascinating construction project we covered recently has to be that of Atalanta Bergamo. Currently it's still Stadio Atleti Azzurri d'Italia, but when finished it will change its name to Gewiss Arena. Atalanta has an extremely ambitious time frame for their new north stand and even more astonishingly they're ahead of schedule as of now! Can you imagine it being ready in late summer? Well, Atalanta can!
A campaign we surely endorse is taking place in London, where AFC Wimbledon are crowdfunding their stadium. Yup, you can be a piece of one of England's most legendary rebuilding projects with contribution starting as low as £10, aiding an inspirational return back to the very roots of Wimbledon at Plough Lane. Unless you're not a fan of the Dons, in which case we can interest you in latest developments surrounding QPR. Their stadium is changing its name for the first time ever, in order to support a charitable cause. Also, first phase of consultation has ended on the proposed future ground and we're eagerly awaiting the results.
Staying in England, we covered the massive blow dealt to Forest Green Rovers, whose amazing design for a wooden stadium was rejected by the local council. It seems there was little basis for the rejection but FGRFC might not even appeal. The project has been downsized significantly during the planning application process and might not be viable in the end. It would be a real shame, this is one of the few stadia in which the famous architect Zaha Hadid had a role. Finally in England, we move on to Portsmouth, where relocation from the legendary Fratton Park might be the only way out for Pompey in the long run. But before it happens, this year floodlights will disappear after over half a century as lighting moves from masts to the roof.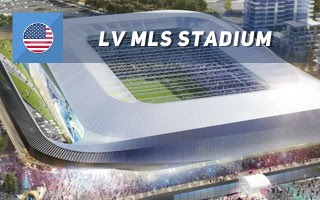 Of course we had to take a look at what's going on overseas and there's a fresh bid from Las Vegas to join MLS. Actually, there are two, even though only one has an official stadium concept. Meanwhile in Austin, where MLS will only arrive in 2021, over 30,000 people have reportedly paid deposits for season tickets at what will be a 20,000-seat stadium. No wonder Austin FC already announced possible expansion to 22,000, though that doesn't seem to meet the demand entirely. In Miami they won't exactly have that problem, after all Inter CF is building two stadia rather than one...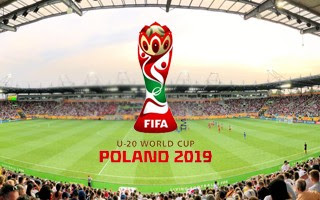 Finally, we move to Poland, where the U20 World Cup ended to not so great numbers. We were hoping for well over 400,000 people in attendance, meanwhile not even 377,400 tickets were used during the tournament. There's a long list of reasons, but it just feels like a lost opportunity anyway, both for FIFA and Poland. And speaking of lost opportunities, it might prove that the city of Płock will not get the desired 15,000-seater, or not within the expected budget. Prolonged proceedings led the city to the peak of construciton/labour price inflation and the stadium might be 70% more expensive than planned. This kind of news was avoided in Łódź, where the third major stadium is set for construction within weeks. While in Krakow the city is not exactly proud to announce that it has landed the 2023 European Games. Which says a lot about the tournament's prestige, doesn't it?