England: Portsmouth considering new stadium
source: Portsmouth.co.uk / StadiumDB.com; author: michał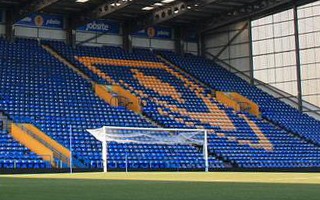 Fratton Park may be one of the most climatic and historic stadia in English football, but it's also increasingly expensive to maintain, while expansion is problematic due to numerous constraints. Yes, relocation is once more on the agenda.
It seems the turbulent days of administration and relegations are long gone at Portsmouth FC. They may have missed promotion to Championship this season, but current focus is on growth and development rather than barely staying afloat. Under ownership of Michael Eisner (since 2017) things are looking good indeed.
Fratton Park may have its capacity reduced for safety reasons to just under 20,000, but it's almost always sold out. Eisner is looking into options of expansion, though it must be said there are numerous constraints, primarily spatial.
For now, minor changes are being carried out. In late May Pompey have filed a planning application for new TV gantry on top of the south stand. Perhaps more importantly, floodlights will also be incorporated into its roof, which means the tall floodlight masts will disappear from Portsmouth's landscape after 57 years.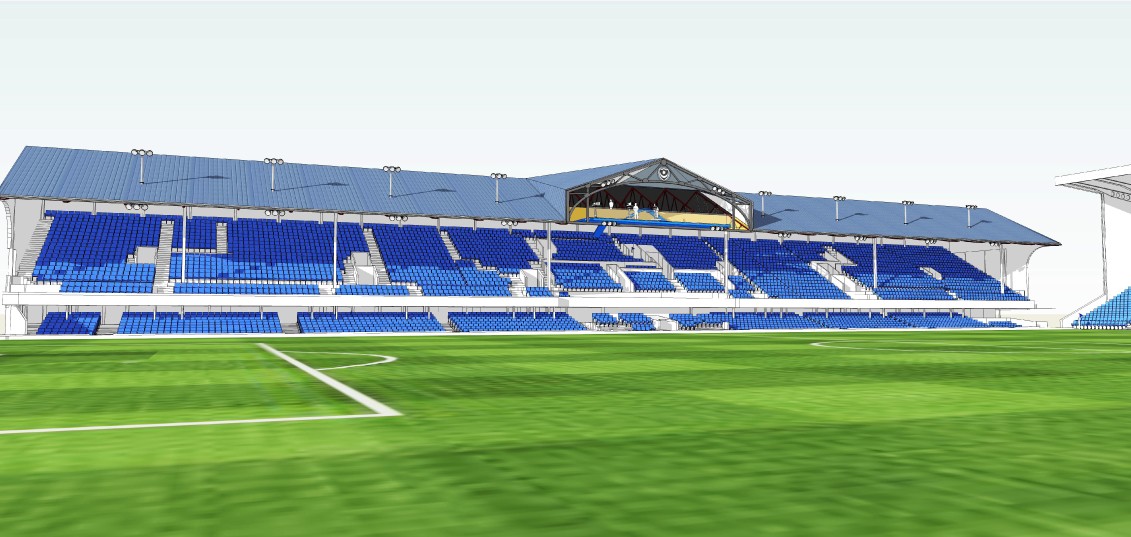 The above rendering shows how the south stand should look after work is done. Clearly the extent of work is very modest but there's also no room to expand this part of the stadium, with houses placed just behind the stand.
Later this year Fratton Park will turn 120 years old. While this means great memories and majestic history, it also causes basic repairs to exceed £1m every year. Combined with very limited commercial potential, the Old Girl needs major changes to keep Portsmouth competetive.
While there is no solid design in place of how the stadium should be expanded, it's clear that it has to grow. In order to do that, concessions would have to be made by local council, residents and businesses, not even mentioning improvement of overall transport network to the stadium. The latter would include both roads, pedestrian access and the Fratton rail station.
"We've always said our desire is to stay at Fratton Park, but unless we can get that help and those assurances we are going to be hemmed in forever. As Michael has said, the option to move from Fratton Park remains very much on the agenda.
"If we can't get the help and assistance we need at Fratton those options are on the table. I want to stress that. Michael loves Fratton Park. We all do. But logistically and operationally it's a nightmare to look at in its current state. And it becomes even more of a nightmare the more you look at solutions to add capacity to get people in." said chief executive Mark Catlin.