New design: New MLS attempt from Las Vegas
source: StadiumDB.com; author: michał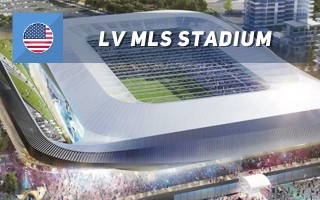 It didn't work in 2015, now they're at it again. Las Vegas has a vision for new MLS stadium fitting 25,000 people. Surprisingly, the bid already has a challenger – second proposal from the same city!
Las Vegas is a city so strongly associated with entertainment that it's actualy surprised how few successful sports franchises it has. Since 2017 it's been home to the Golden Knights, but that's a hockey team, almost ironic within the Nevada desert. Starting 2020 the Oakland Raiders will also move here, to their new, purpose-built NFL stadium.
But in terms of basketball, baseball and association football it's still very much a blank space, at least as long as major leagues are concerned. The city was among bidders during the previous MLS expansion, but plans for a Symphony Park stadium, fronted by Findlay Sports & Entertainment, from 2014-2015 were scrapped.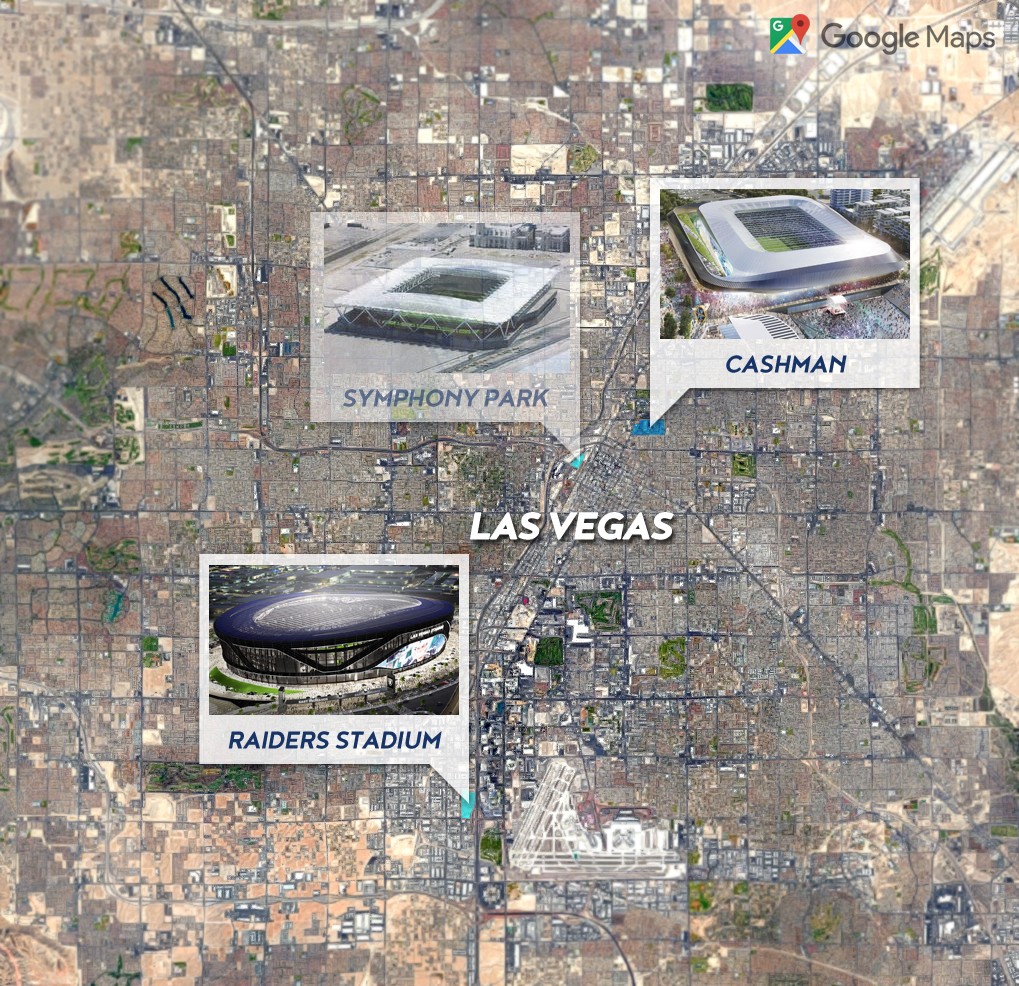 So now, since further MLS spots have opened, the fight is on once again. Talks on the new bid between new investor (The Renaissance Companies) and the city of Las Vegas began back in 2017.
On June 5 of 2019 both sides entered a 6-month exclusive negotiating agreement (ENA) in order to work out a final vision and financial structure for the precinct. The partnership's fundamental element is securing an MLS franchise.
The vision
The concept shows preliminary design for a stadium and live-work-play precinct in Las Vegas. Architecturally it may change even fundamentally, however key features should be retained, especially its location. The site spans 62 acres (25 hectares) and is located in Cashman district. West side of the plot lies along Las Vegas Boulevard, which makes it an extension of the famous entertainment strip.
The stadium itself, drawn at Populous, would replace the dated Cashman Field. It would offer a sunroof over the field similar to that at Raiders Stadium. This way cooling for events would be more efficient, alleviating Nevada's heat. The field itself would roll outside. If delivered, it would make Las Vegas the single city worldwide to have two stadia with such feature.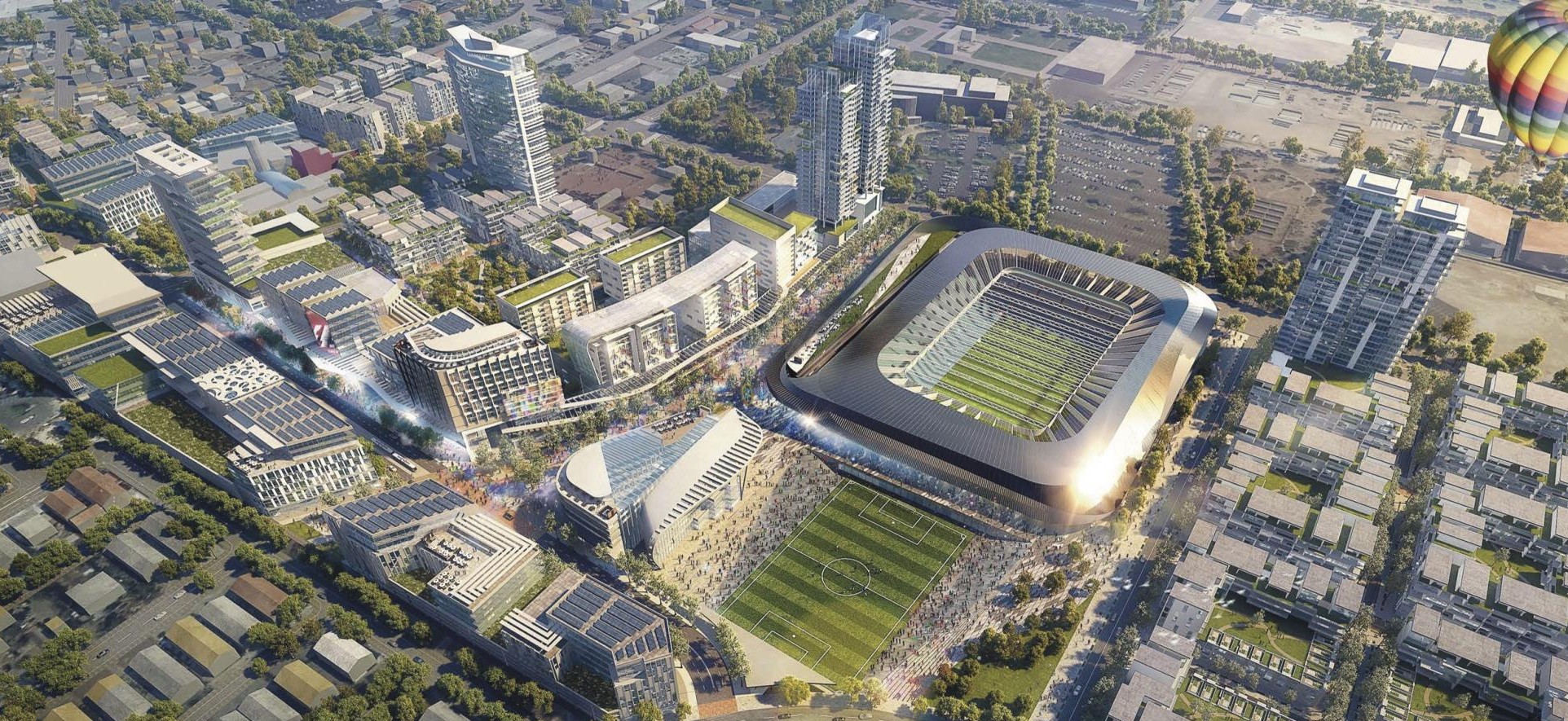 © Las Vegas, Nevada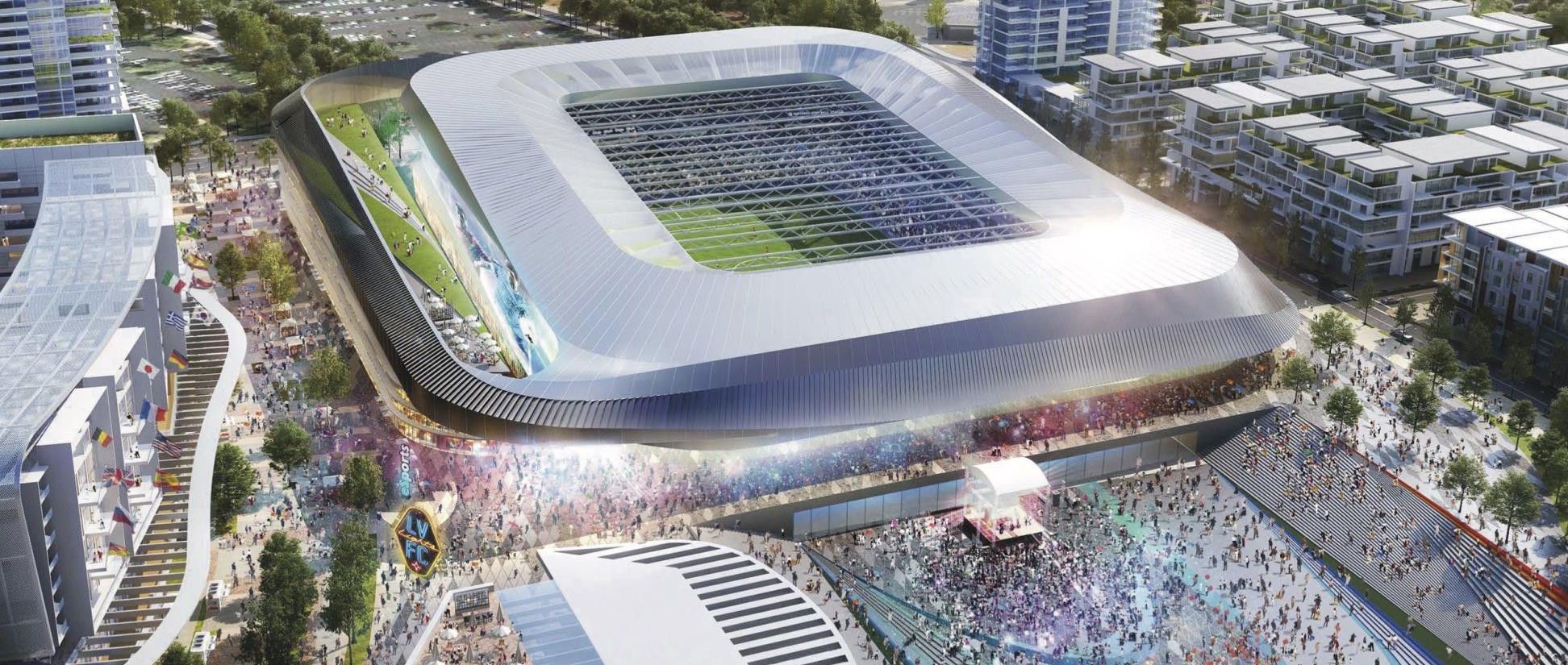 © Las Vegas, Nevada

© Las Vegas, Nevada
Didn't see that coming, huh?
The partnership was sealed on June 5 and then on that same day billionaire Bill Foley – owner of aforementioned Golden Knights – announced he too is launching a bid to bring MLS to Las Vegas. So instead of one official bid, the city now has two ideas of luring MLS into Vegas.
Foley's primary concept is housing his fresh franchise at the Raiders Stadium. If this proves impossible or not viable enough, he would then turn to a stadium of his own.