England: Wooden stadium a step from fruition
source: StadiumDB.com; author: michał
It took quite some time and forced major changes in the project, but finally the planning officers have approved Forest Green Rovers' new stadium. It's recommended for approval by council, vote should take place next week.
As reported by the BBC, council planning officials gave their recommendation for council members to approve Forest Green Rovers' new home. Stroud District Council is expected to vote on the planning application next week.
Usually in such cases approval in official vote is just a formality and this vote should be no different. The stadium's investor made very significant concessions during planning to meet expectations and concerns surrounding the development.
© Zaha Hadid Architects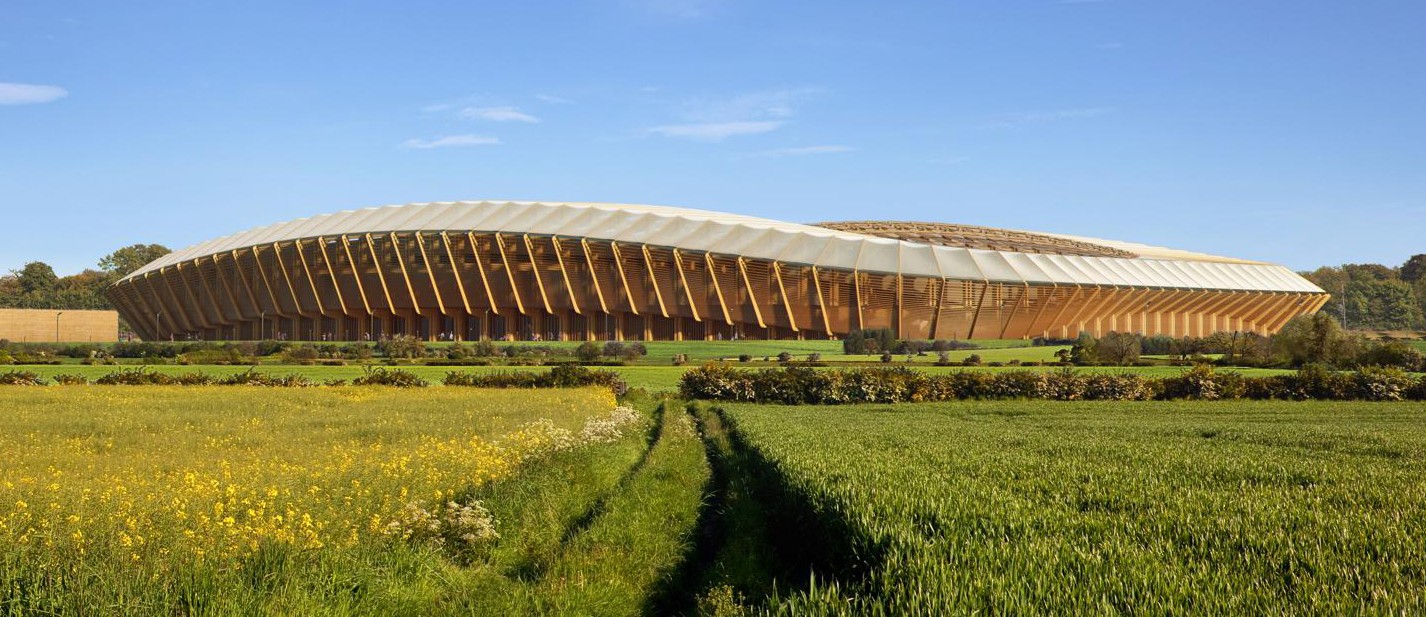 © Zaha Hadid Architects
Most notably, the stadium will no longer be accompanied by vast office complex. It was also moved north in order to increase distance between football fans and William Morris House (which cares for young people with learning difficulties), thus limiting noise pollution. In the initial scheme WMH would have to have all windows closed during matchdays.
Of course there may still be legal challenges to a planning permission, however it seems the proceedings have been thorough enough to satisfy all concerns. After all, initial vision for the stadium was selected back in 2016.
Even if a challenge is raised, FGR chairman Dale Vince predicts that final design documentation will not be ready sooner than in 12 months. Construction itself would take between 3-4 years, a very lengthy process for a stadium with initial capacity of 5,000 (with expansion to 10,000 planned).
Reason for the predicted timing is simple: the Zaha Hadid design foresees creation of the world's first all-wooden stadium. Of course not all elements will be wooden but for the first time primary structure of all stands and roof will be made with timber. And the process of prefabrication large wooden elements is far more challenging than creation of a steel/concrete stadium.
Forest Green Rovers may be a League Two side only, but the club is aiming at becoming global leader in sustainability. They're already famous for extensive use of clean energy, advanced recycling, vegan catering, etc.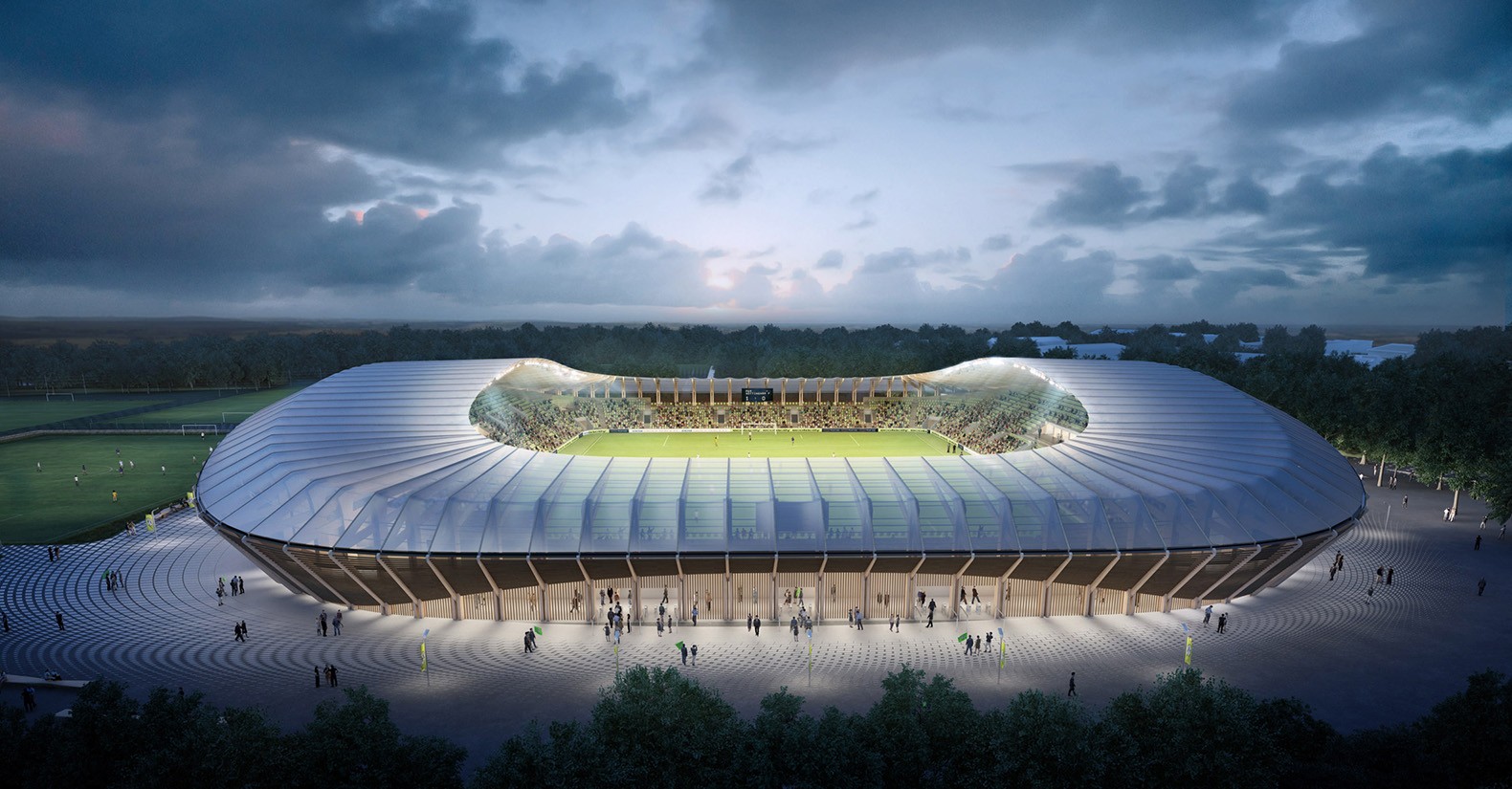 © Zaha Hadid Architects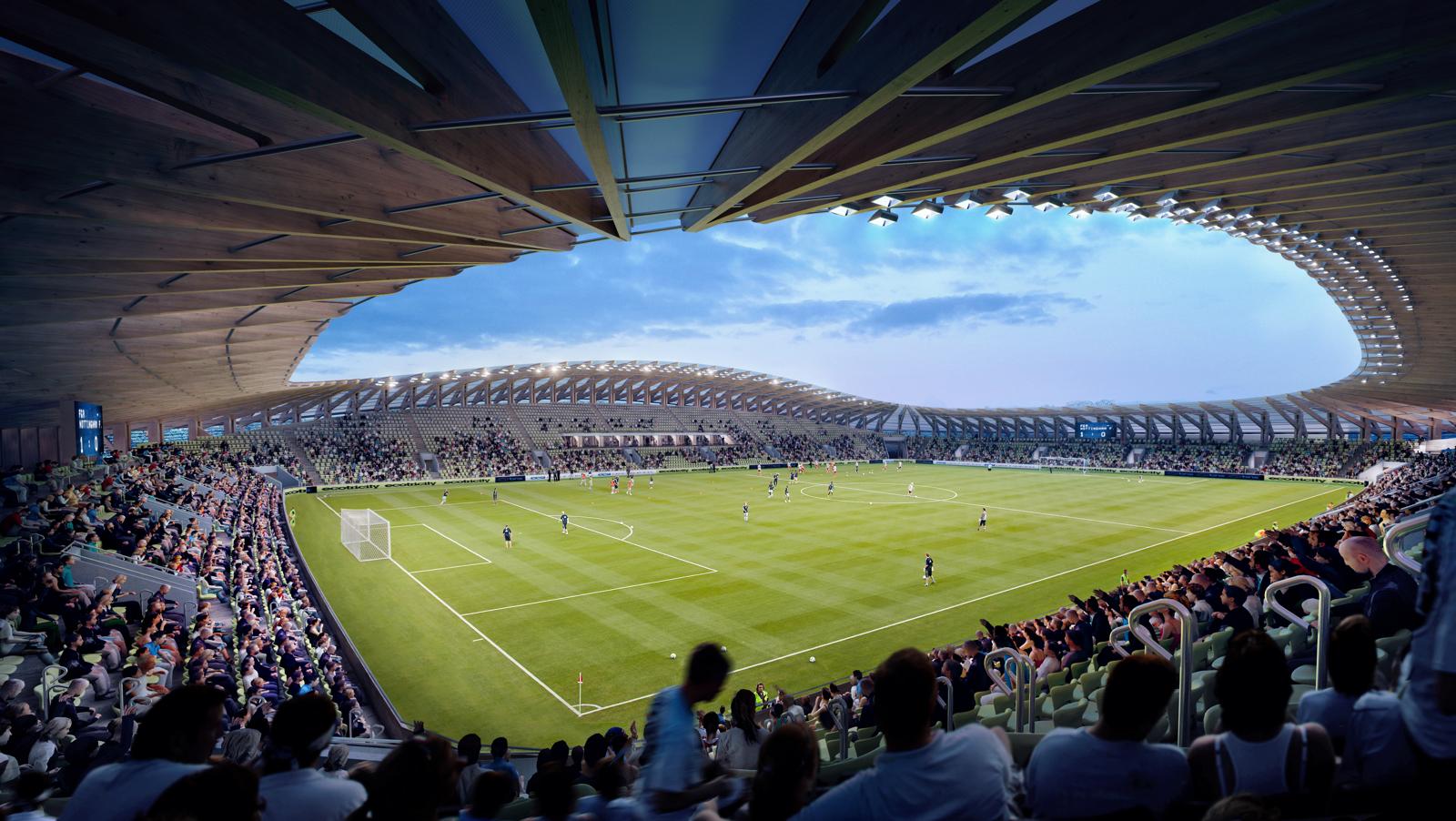 © Zaha Hadid Architects