StadiumDB Newsletter: Issue 89 - A month of new designs
source: StadiumDB.com; author: michał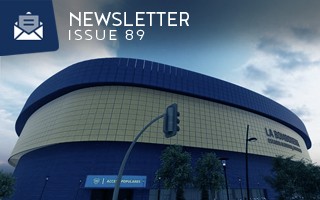 December was a month of new designs for us. Before we switch entirely to 2020 and see more new stadia, designs and constructions added to StadiumDB, let's take a look back at what we've covered in late 2019.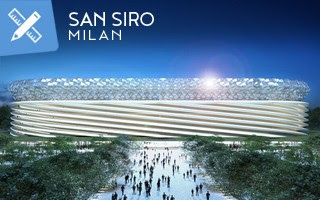 Though they're not officially recognised as considered for implementation, we begin with two fascinating concepts for the legendary San Siro in Milan. Two alternatives to the official bid by AC Milan and FC Inter were introduced and presented at the city hall, challenging the notion that the old giant cannot be viably reconstructed. Each of them costs a fraction of what Inter and Milan argue is the real cost of conversion, will this sway opinion in any way? In December both clubs confirmed they don't see an option of retaining San Siro, even in downscaled form.
Two more new designs come from England, where Woking and Cambridge are fighting to make their dreams come true. The Woking Community Stadium is far closer to fruition, with planning application already being evaluated. Meanwhile, the Cambridge vision is very preliminary, a showcase of great aspiration and a chance to expand the city towards the east.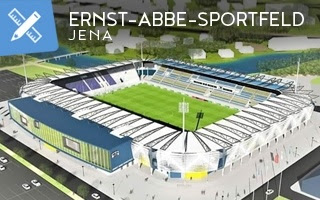 Another fresh concept comes from the German city of Jena, where talk about a new stadium has been ongoing for quite a few years now. Finally, following a Europe-wide tender, it now seems much closer to reality, hopefully to be under construction as soon as 2020. Further new presentation is the Wyndham City Stadium, the first public-private partnership for a stadium in the Australian A-League. It's already past soil evaluation and geological studies. And speaking of Australia, we've also added Bankwest Stadium to our database this month.
In the Netherlands we're seeing movement in the other direction, unfortunately. The country's most anticipated stadium project, Feyenoord City, has been officially pushed away one more year, now expected to be delivered as late as 2025. It's the second time in 2019 that a year's delay was announced for this development. In Alkmaar there are different challenges. With roof completely removed, AZ Alkmaar have returned to their stadium. Analysis is being carried out as to how the ground could now be expanded, along with a new roof design.
We're back to England for a moment as several major projects have seen development in recent weeks. In Liverpool there were two major moves. Everton have now officially filed their planning application for the stunning Bramley-Moore Dock Stadium, as promised to supporters. Meanwhile Liverpool FC have revealed the interior view of their expected Anfield Road Stand, the north end of Anfield. Once planning permission is granted, the stadium should grow to 61,000 seats or so. A smaller but potentially game-changing stadium was given the green light, Forest Green Rovers' new wooden home. Also, Nottingham Forest have filed their planning application for City Ground expansion. And finally, AFC Wimbledon have been given one more month to come up with a satisfying solution to their stadium issue: significant shortage in funding to finish the first phase of new Plough Lane stadium.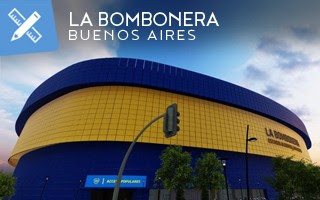 Finally, we move on to 2020's first addition to StadiumDB. And quite an addition it is, the vision of La Bombonera in Buenos Aires expanded to 78,000! While it's not entirely new, this time the Bombonera 360 concept is refined and its creator, architect Carlos Navarro, is now part of the club's board. There's still a whole lot of work needed if the project is to go forward but for the first time in years the direction seems to be clear.
And the last piece of news, very fitting the New Year's Eve party mood, is one that our Readers have favoured: Danish supporters from Brøndby have created the very first presentation using safe pyrotechnics. Because the temperature of burning is hugely lower than in regular flares, they're considered 'cold' and one could even run their hand through such flare without being burnt. Without sparks and emitting significantly less smoke, these could become a popular feature across European stadiums sooner than later, though many will surely still prefer the stronger and illegal materials...