New design: Finally, progress in Jena
source: StadiumDB.com; author: michał
After nearly a decade in the making, reconstruction of Ernst-Abbe-Sportfeld finally seems to be just months away. With private partner selected by the city of Jena, works could begin in 2020.
On Wednesday evening a major decision took place in the German city of Jena. Local council, during a closed session, voted in favour of accepting the offer made by private consortium led by Belgian Roland Duchatelet, investor and shareholder of FC Carl Zeiss Jena.
While the decision still has to be ratified, it represents a major step forward and possibly ends the Europe-wide tender launched back in early 2018. If all goes well, reconstruction might begin in 2020 and last until 2023.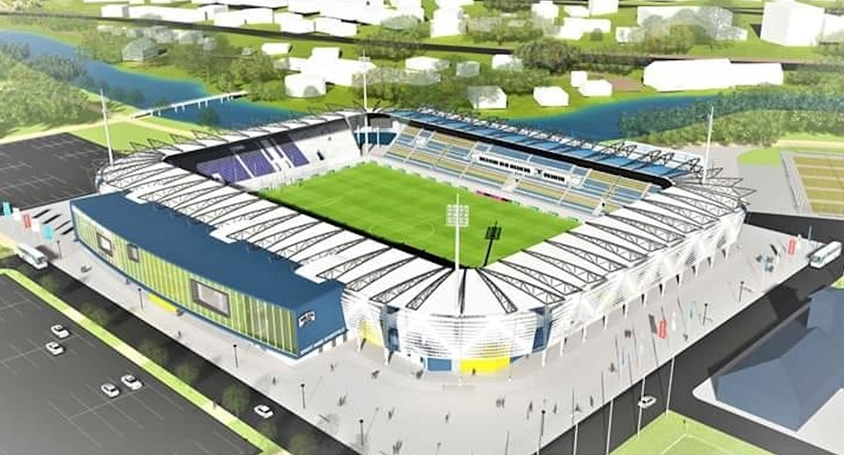 © Bietergemeinschaft Elex und jenArena
The old Ernst-Abbe-Sportfeld in Jena is about to lose its running track, along with policy approved back in 2015, and turn into a football-specific venue. Only the main grandstand will remain from its current auditorium, following its refurbishment.
Four existing floodlights are also to be retained and incorporated into the new venue. This is somewhat ironic as the stadium's old, iconic masts (known as the giraffes) had previously been dismantled to make way for stadium reconstruction. New, smaller towers were erected in 2017 and it's those structures that will be part of the new stadium.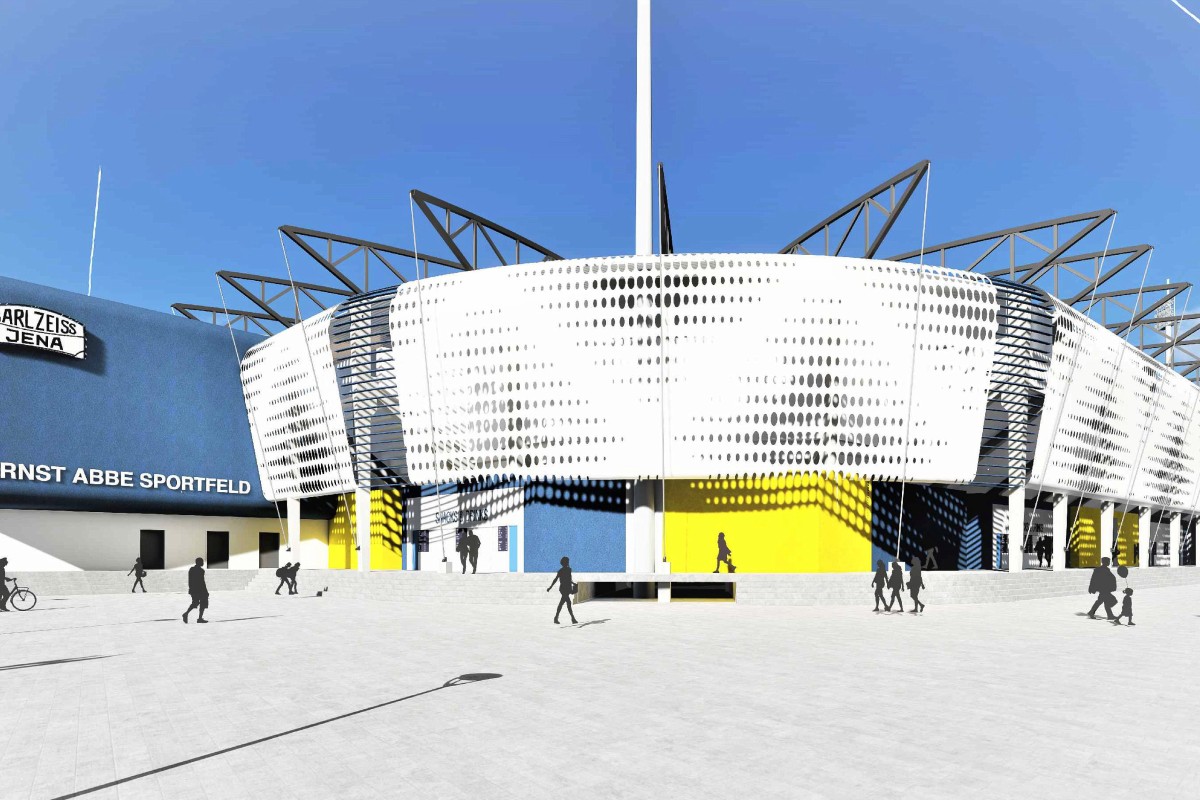 © Bietergemeinschaft Elex und jenArena
The old stand will be accompanied by three conjoined grandstands, in the shape of the letter C. Both stands along the sides will have seats and the new south-east straight will also offer extensive facilities for hospitality and club use. Total capacity will go beyond 15,000, of which 9,200 seated. Expansion to some 17,000 is envisaged as an option for the stadium.
The reconstruction is expected to be phased in order to enable constant football use by FC Carl Zeiss Jena. Its funding is a public-private partnership. Public authorities will cover €15 million (of which the land of Thuringia expected to contribute €11 million and the city further €4m) out of the €48.8 million budget.
In return for covering the remaining portion, private investors associated with the football club and local basketball arena are to receive an annual subsidy of €1.7 million over 25 years.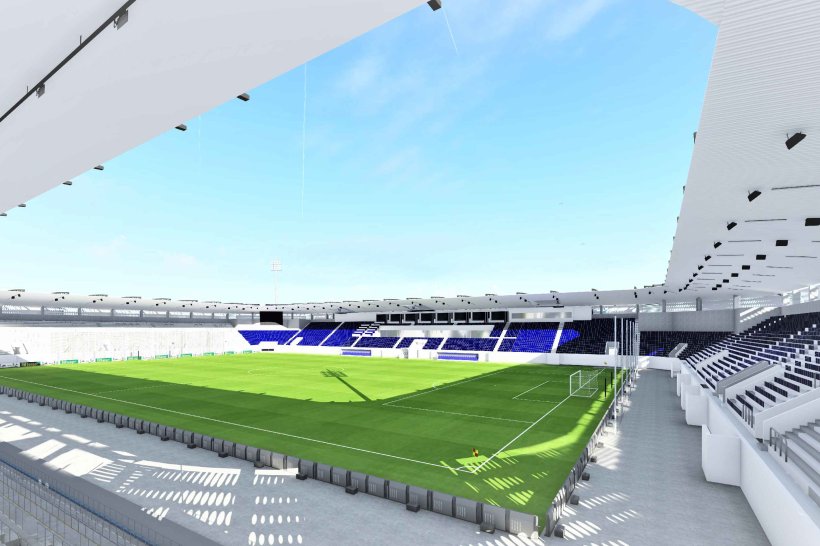 © Bietergemeinschaft Elex und jenArena