Germany: New, smaller floodlight masts in Jena
source: OTZ.de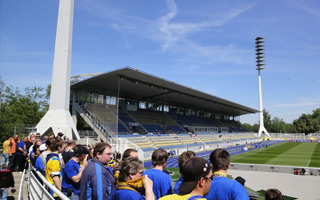 After the famous "giraffes" were demolished in 2013, now new floodlights have to be mounted urgently in order to meet league requirements. They should be done by December.
This was a remarkable set of floodlights. Each 70-meter tall and their slender, elegant design earned them nationwide recognition, along with the nickname of "giraffes". However, the structures erected at Ernst-Abbe-Sportfeld in 1974 had to be demolished in July 2013, almost 4 years ago to the day (19/07), due to instability.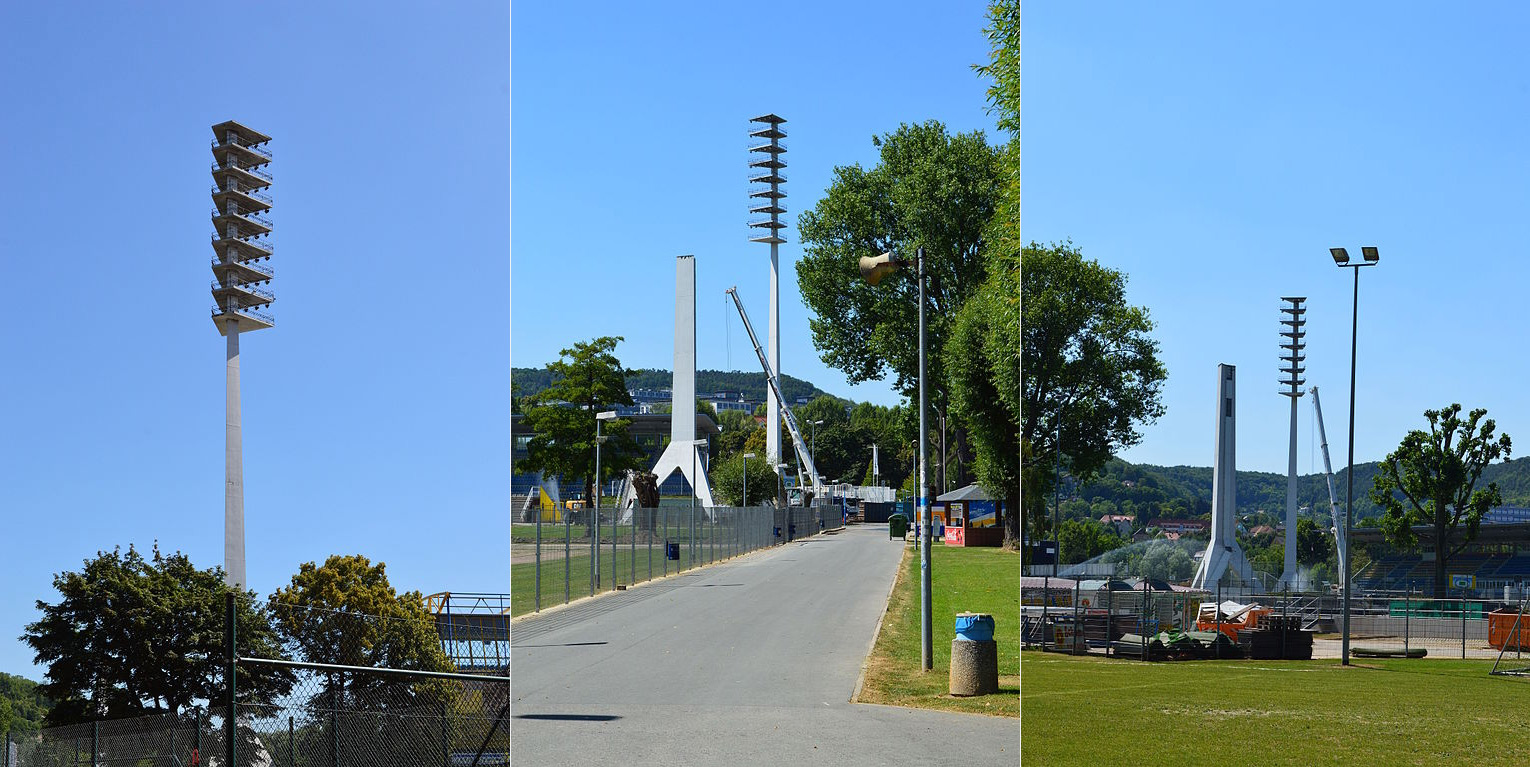 Four season without artificial lighting, now FC Carl Zeiss Jena are returning to 3. Liga and thus need to have at least moderately strong lights of 800 lux. This is why the city has launched a tender to deliver four individual masts of 40 meters each. The investment should be worth €800,000 and construction ready by mid-December.
It's a medium-term solution at best, though. Eventually the entire stadium should be reconstructed, a process that's been pushed to a later date several times already. With new stands the planned masts will remain in place, however further lamps will be bought in order to increase their strength to 1,200 lux (2. Bundesliga) and then Bundesliga (1,400 lux).
It's currently expected that the 15,000-capacity new stadium will be ready in 2019.