New design: Cambridge United's ambitions on show
source: StadiumDB.com; author: michał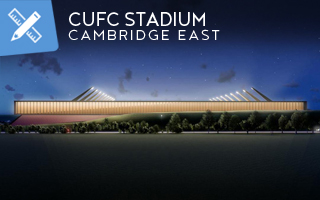 It might be one of the most iconic small stadiums across England. Except it's a really early vision, with no funding or even a solid, predictable price tag. So let's see if CUFC find an investor willing to be part of the scheme.
There have already been a couple attempts to deliver a new stadium by Cambridge United FC. One of them would have seen a brand new venue in Trumpington, south of the city proper. That location didn't work in the end but unfortunately it ended up the same way for attempted reconstruction of Abbey Stadium, which proved not to be viable.
Cambridge United FC now sees a chance of moving east, to a site beside the A14. This is where Cambridge is expected to grow, including a new metro line and P+R facilities.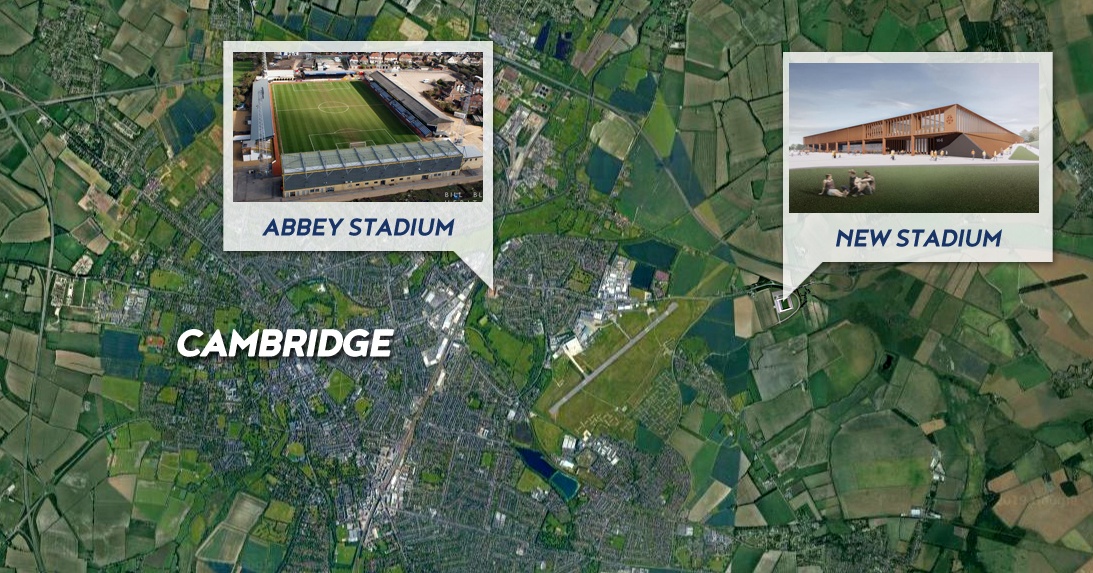 The selected site also lies just 3.5 km east from the Abbey, along the same main road. It would give the club a chance to grow out of their old home, switching from the 8,000+ Abbey to a 12,000-seater. Also, the proposed stadium would have room to grow further, should demand warrant it.
Along this initial concept by KSS and Stace the stadium would have a clear and elegant form, utilising natural land slope to create a bold, modern landmark. Heavily clad with wood, it would also utilise it as a structural material. Combined with photovoltaic panels and potential energy storage facilities, this would allow the stadium to become close to carbon-neutral.
As of writing this there is no detailed budget for such stadium and it's understood it would only go forward with secondary investment in the vicinity. While the site remains part of the green belt at present, this might change in the future.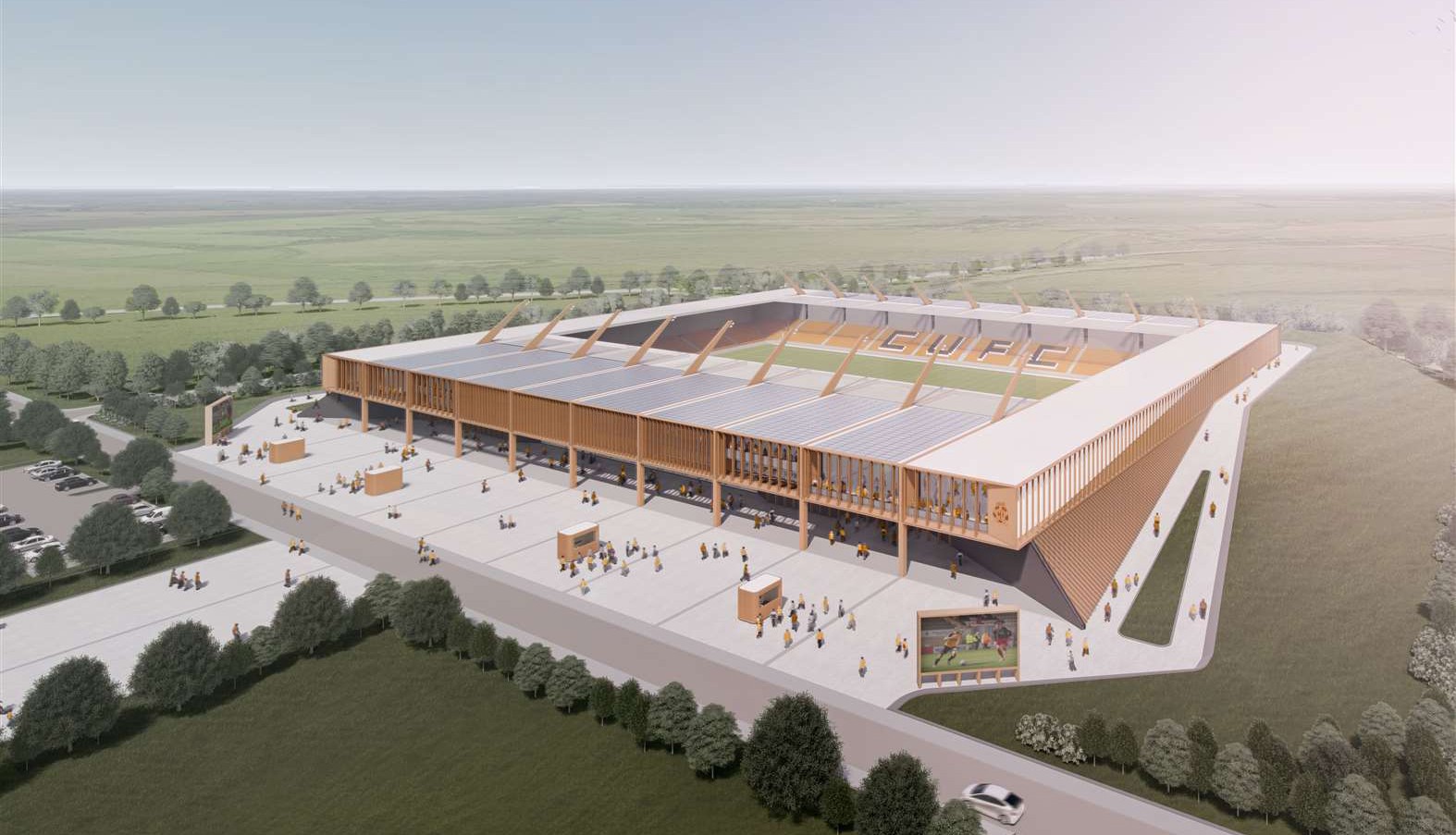 © Cambridge United FC, KSS Group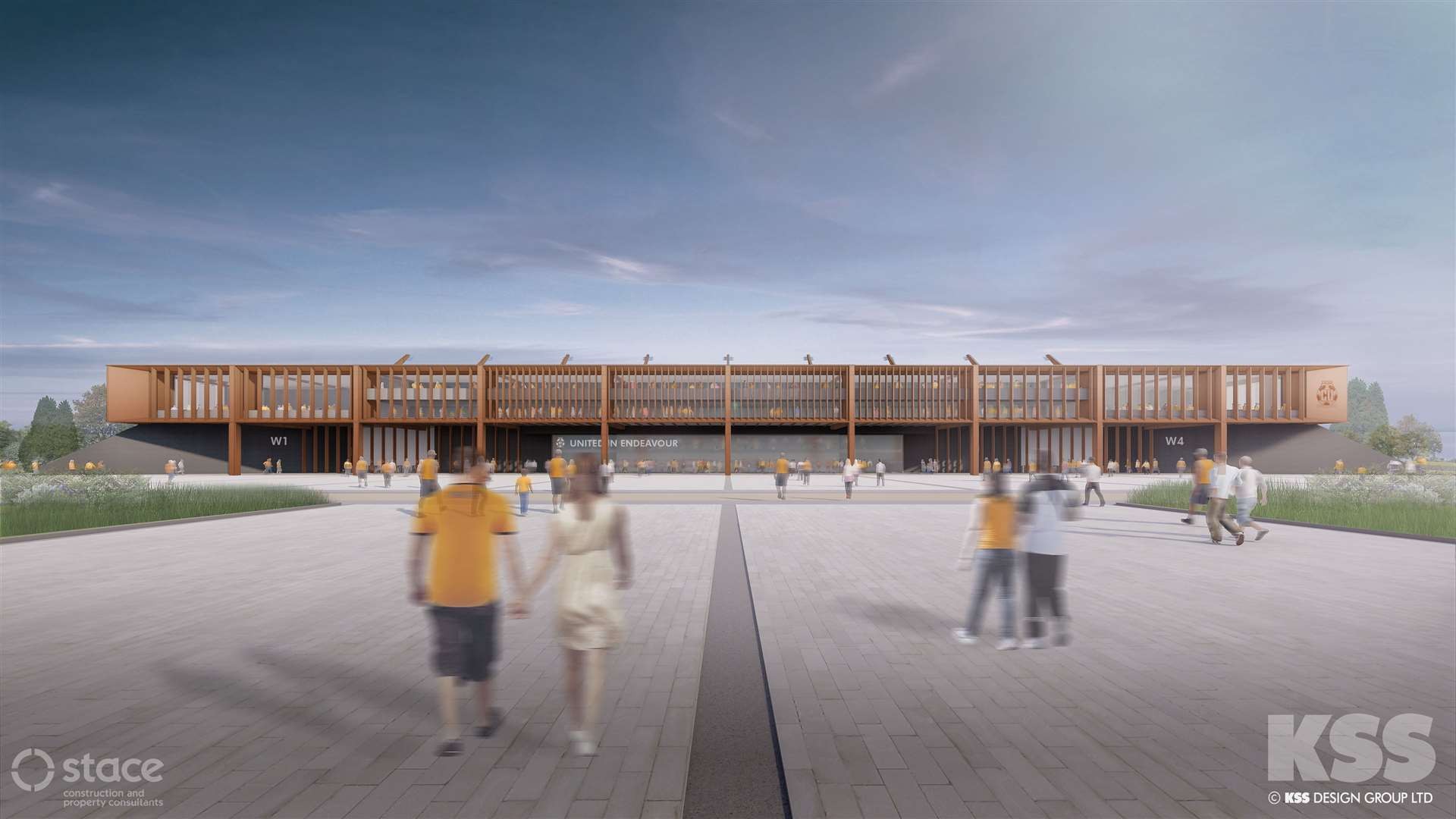 © Cambridge United FC, KSS Group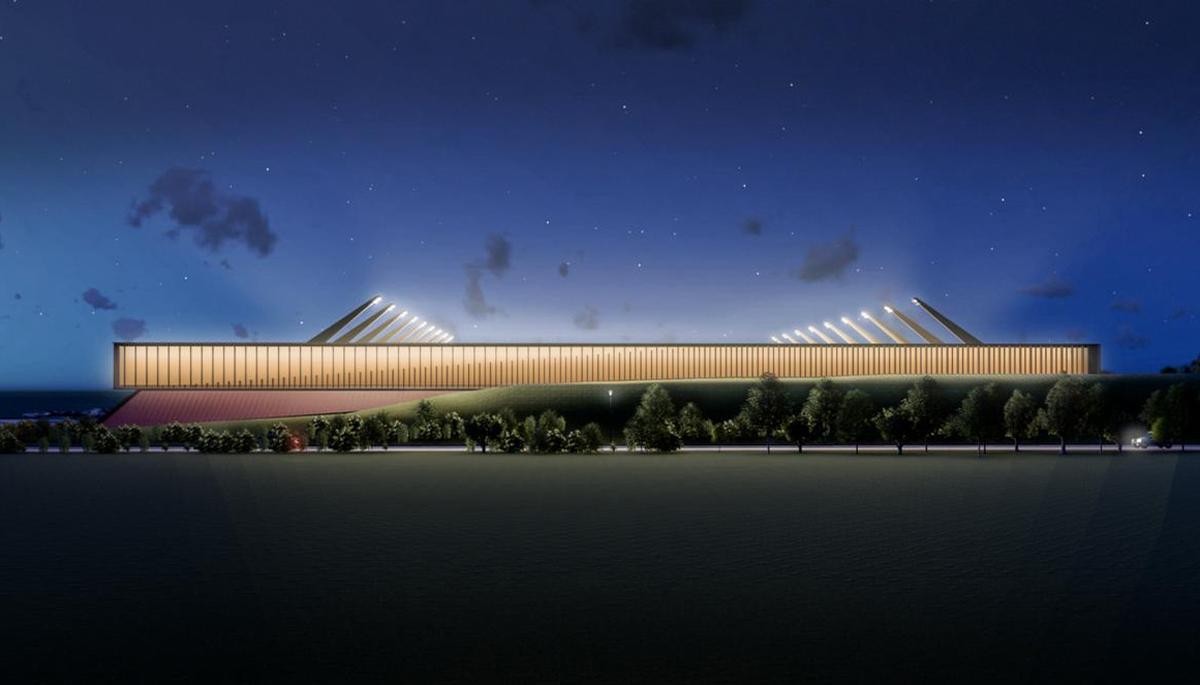 © Cambridge United FC, KSS Group