New design: Bombonera 360 – the way forward
source: StadiumDB.com; author: michał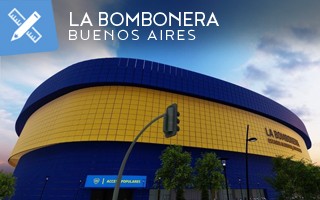 One of football's most cherished temples has to change. It's too old and too small. But before La Bombonera reaches nearly 80,000 spectators, Boca Juniors have a lot of work to do.
It was 2017 when many supporters celebrated a crucial decision: La Bombonera would not be demolished in favour of relocation to a different stadium. But in order for the stadium to serve for decades more, it has to see major investment. So far the estimates seem very preliminary, between $50 and 75 million.
The big question used to be: how should La Bombonera change to go with the changing times? During the December presidential election at Boca Juniors each candidate had his vision of the stadium's future. One offered a 100,000-capacity giant, another opted for 'the Slovenian concept'. But the third one won.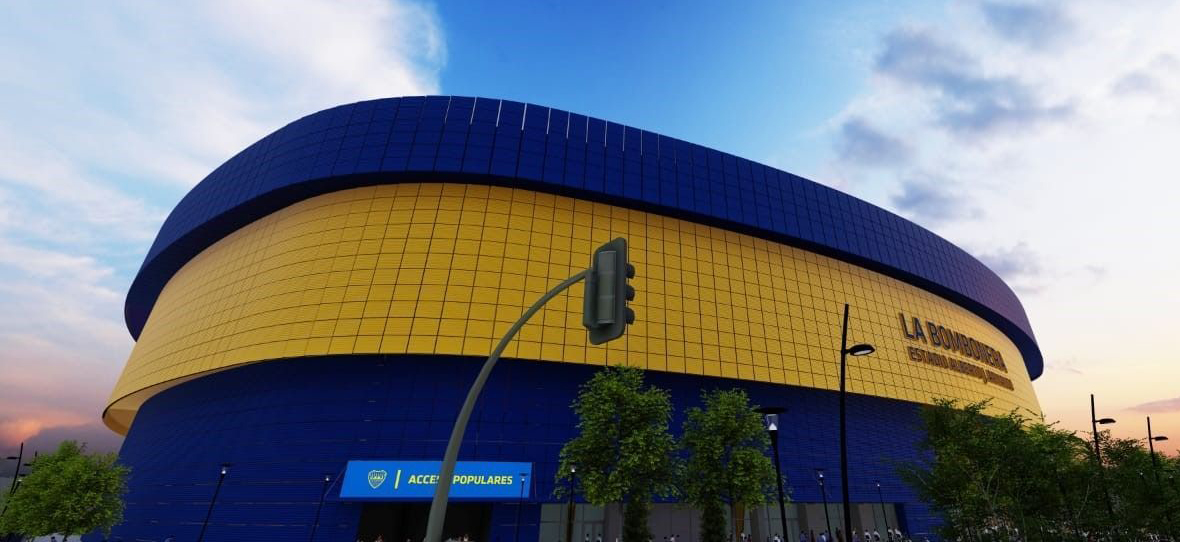 Named simply Bombonera 360, the concept envisages creation of three continuous rings around the entire field, which explains the name very well. While it was initially presented in 2015, it only became official in December of 2019, once adopted by winning Boca Juniors presidential candidate Jorge Amor Ameal.
To enable creation of a symmetric seating bowl, Boca Juniors would have to acquire two blocks east of the stadium, with buildings by some 100 individual owners. Half of the released space would be occupied by new facilities, the other half would serve as a gathering plaza on matchdays and public leisure space on other occasions.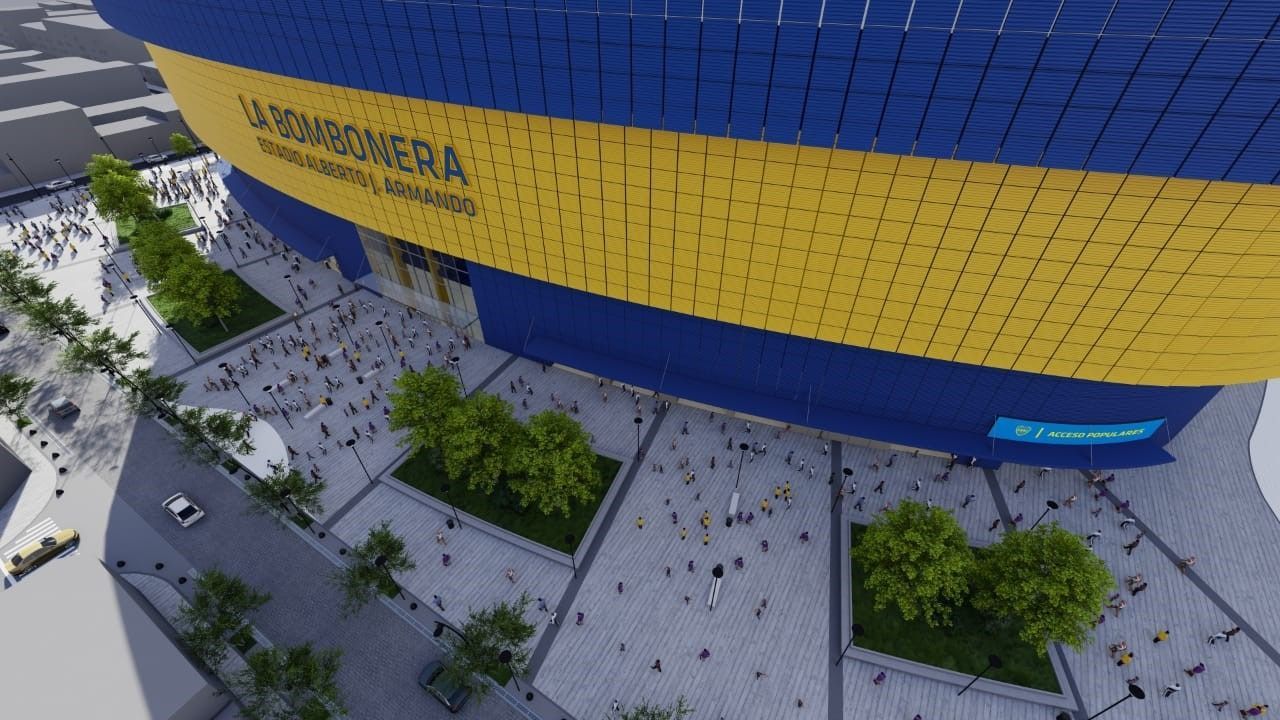 Here is where Boca still have a lot of work to be done. There are roughly 100 owners of buildings/land where the works are to be carried out. The club hasn't so far acquired the plots. Thankfully, consultation with all respective owners suggests some 85% are willing to sell their properties to make way for the development.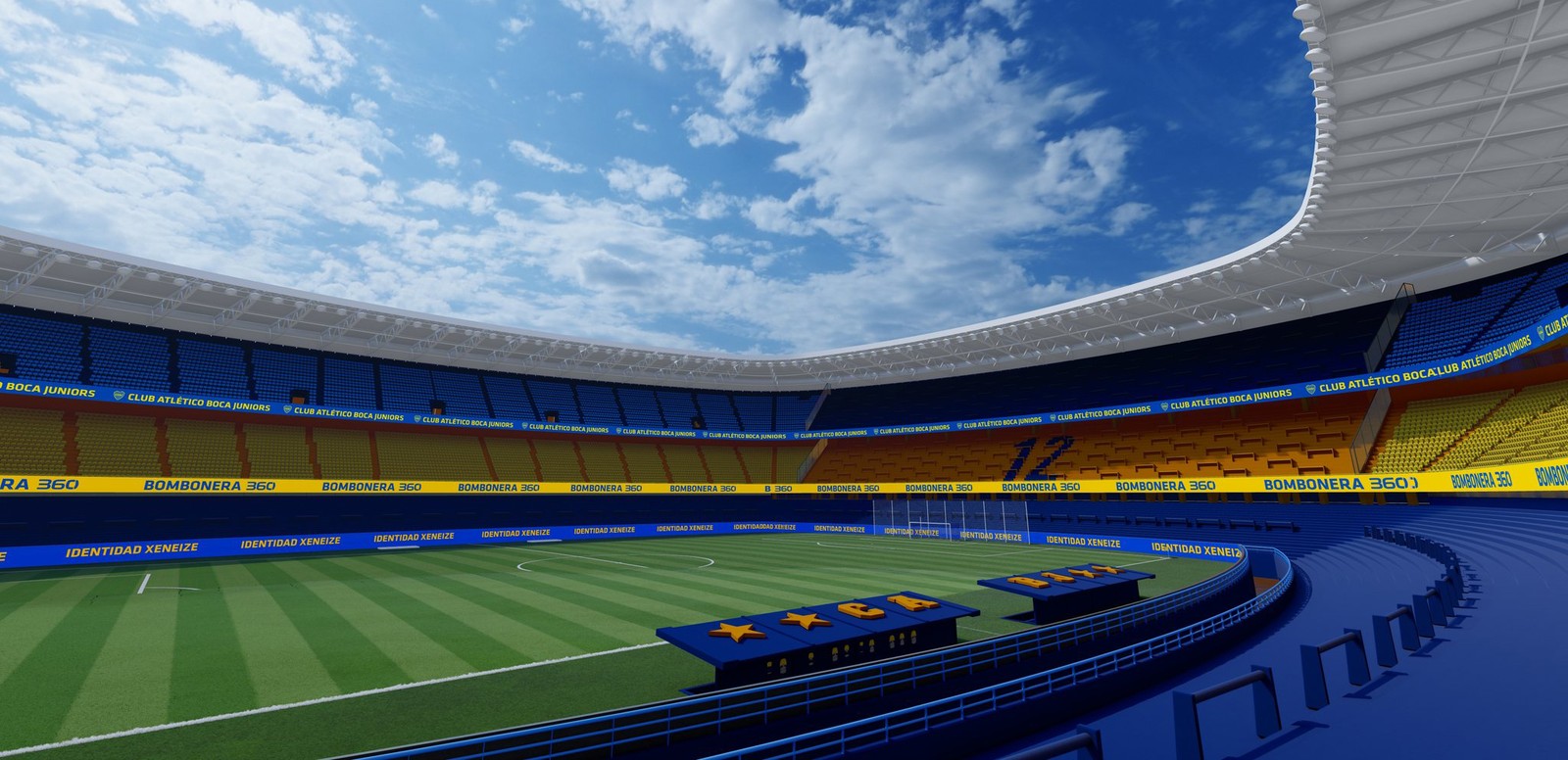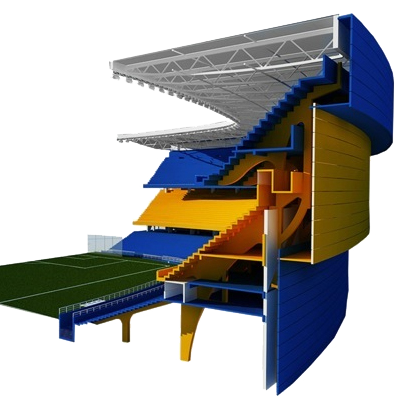 Replacement of the current eastern pavilion by more spacious, regular stands would serve to increase capacity, a priority with Boca's growing number of socios, already over 200,000. After conversion the stadium would leap from app. 50,000 to 78,000, capacity-wise.
However, in order to reach such high number, all of the lower tier would have to be terraced rather than seated, joining both stands behind goals. In other words, only two tiers on the west and east would have seats, which is where all of the corporate offer would also be.
To ensure comfort of both supporters and the nearby community, the stadium would receive significant roof over its stands. It would boost atmosphere while also limiting outer noise levels. Similarly, a brand new outer cladding would not just deliver a fresh image of the stadium but also insulate it in terms of noise pollution.