Buenos Aires: Boca staying, Bombonera to grow
source: StadiumDB.com; author: michał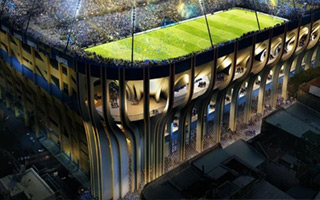 As thousands of fans rejoice, the legendary Bombonera in Buenos Aires will not be replaced by a new stadium. What options do Boca have in order to extend the stadium's lifespan?
For over a year we've been quietly hoping for something to change the fate of La Bombonera, the legend of Buenos Aires. This week our dream came true as Boca Juniors president Daniel Angelici confirmed the club would not seek to relocate north, to a brand new stadium.
Earlier this week the president announced his decision despite himself being a strong proponent of the new stadium just two years ago. According to his statement, he grew aware of just how unpopular this move would be. As he communicated the decision to members, 14 out of 15 political factions within Boca agreed to cooperate in order to secure Bombonera's future as the home ground.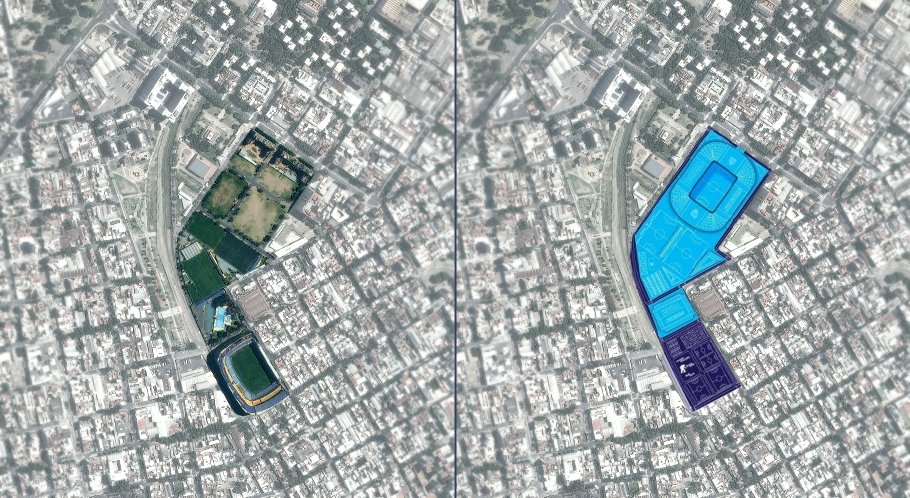 The only opposition is posed by Jorge Amor Ameal, known critic of the current club authorities. All others agreed not to make the stadium a political issue.
Great news or not, this decision means Boca have to act fast in order to allow large crowds into their famous home. Bombonera has until 2021 to become an all-seater, which would bring capacity down from 49,000 to just 34,000 people.
As of now there is no clear way forward fro the club, which is why we're allowing ourselves to present the three most viable proposals from the last three years. Before we do that it's worth keeping in mind that the existing Bombonera is already literally hovering above nearby streets and pavements and has almost no room to grow further unless further land is bought.
Option 1 – "the Slovenian scheme"

Possibly the least examined, surely the latest proposal was drawn up by 32-year-old Slovenian architect Tomaz Camarnik. He follows into the footsteps of his countryman Viktor Sulcic who participated in the design for original Bombonera.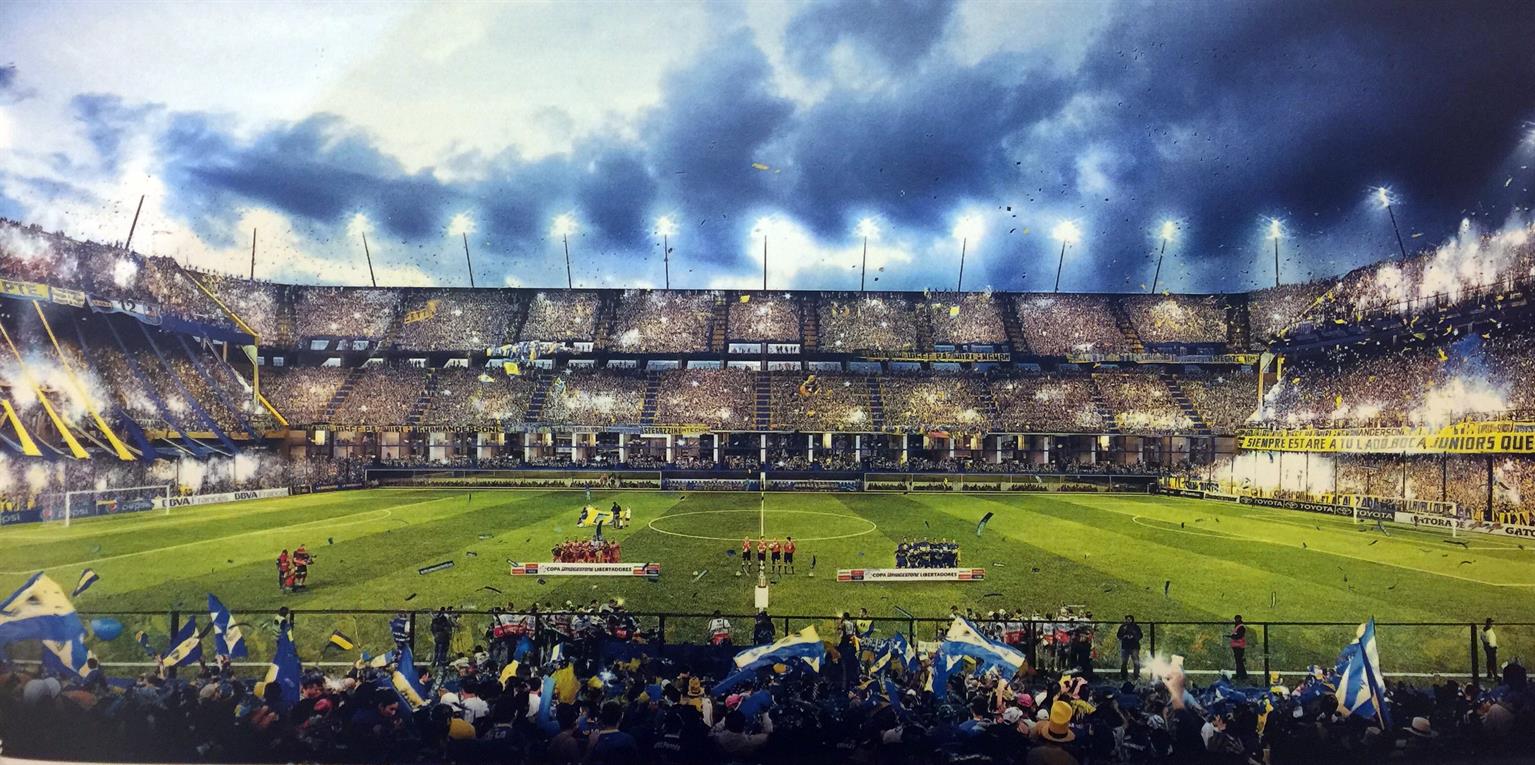 Camarnik prepared a well-visualised idea of not increasing the footpring of the stadium. Instead, he suggests tearing down most or all of the current eastern pavilion and then replacing it with extremely steep two tiers of regular seating. Overall the east side would then have 20,000 capacity, of which 5,000 would remain boxes and VIP areas.
The overall capacity would reach 70,000 in current mode, which means that in all-seater mode it would remain roughly the same as is today. Main advantage? Aside from attractive architecture it's not buying any more land. Issues? It would be extremely challenging to fit the new stand and provide safe crowd circulation solutions.
Option 2 – "Super Bombonera"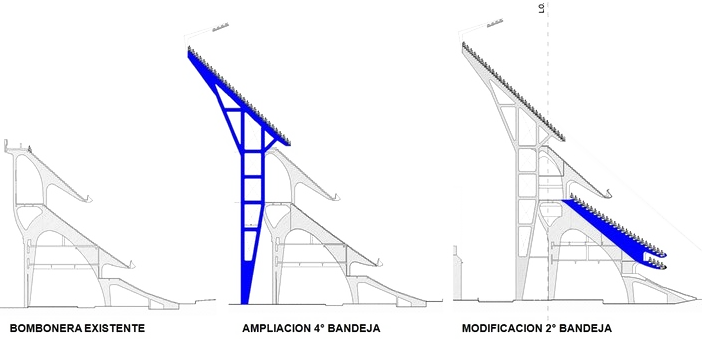 This nickname has been given last year by Argentinian journalists to what one of the country's top architectural offices MSGSSS has presented as their evolution of Bombonera. Like Camarnik's concept, this one also promises no extra land ownership, but offers cramming even more people inside.
The current three-tiered north,west and south stands would be topped with a massive fourth tier and a partial cover. The eastern pavilion would also grow in height, making the stadium even more intimidating. Final capacity? 78,000 in the current mode and roughly 63,000 as an all-seater.
MSGSSS also promise that the expansion could be carried out without threatening the matchday calendar of Boca. However, with space extremely limited as it is, it seems unbelievable to us that the project could be carried out without serious safety concerns on matchdays.
Option 3 – Bombonera 360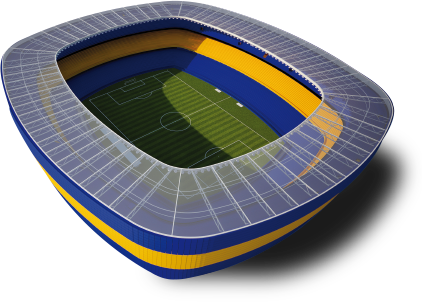 At present it's already the oldest but perhaps most analysed vision. It needs one major change to happen: Boca would have to secure ownership of two blocks of residential and commercial buildings, currently in the hands of well over 100 private owners. This means lengthy negotiations but, as stated this week, acquisition of land is something Boca will look into.
Should the land be bought, it would free up great amounts of space east of the stadium, where a main stand fiiting the current ones (three tiers) could be built, along with extensive commercial infrastructure. In such layout the stadium could reach 79,000, which would mean 65,000 in all-seating.