Liverpool: Everton submit planning application
source: StadiumDB.com; author: michał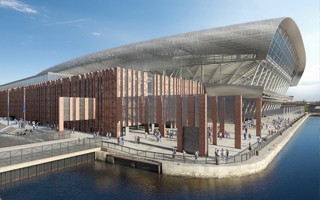 As promised, the Toffees have filed their planning documents earlier today, just before Christmas. And the application came with fresh renders of the stadium, now with parking integrated into the stadium rather than next to it.
It's been a day thousands of Everton supporters have been waiting for since 2016, when first news of relocation to Bramley-Moore Docks had surfaced. After three years of planning, two phases of consultation and numerous amendments the design is finalised and ready to be evaluated.
In order to ensure the design meets all expectations, the club has worked closely with the Liverpool Planning Authority and Historic England to shape the application and ensure the required detail is included. Now the application is waiting to be evaluated and then subjected to a further round of public consultation, this time carried out by the city.
As a Christmas bonus of sorts, four new renderings and a fly-through video were also released, depicting the final version of the concept. The biggest visual changes include the parking garage (previously planned as independent structure, now integrated into the west stand) and wind baffles to protect pedestrians walking along the waterside. You can see a comparison below, showing the updated version first, initial one underneath.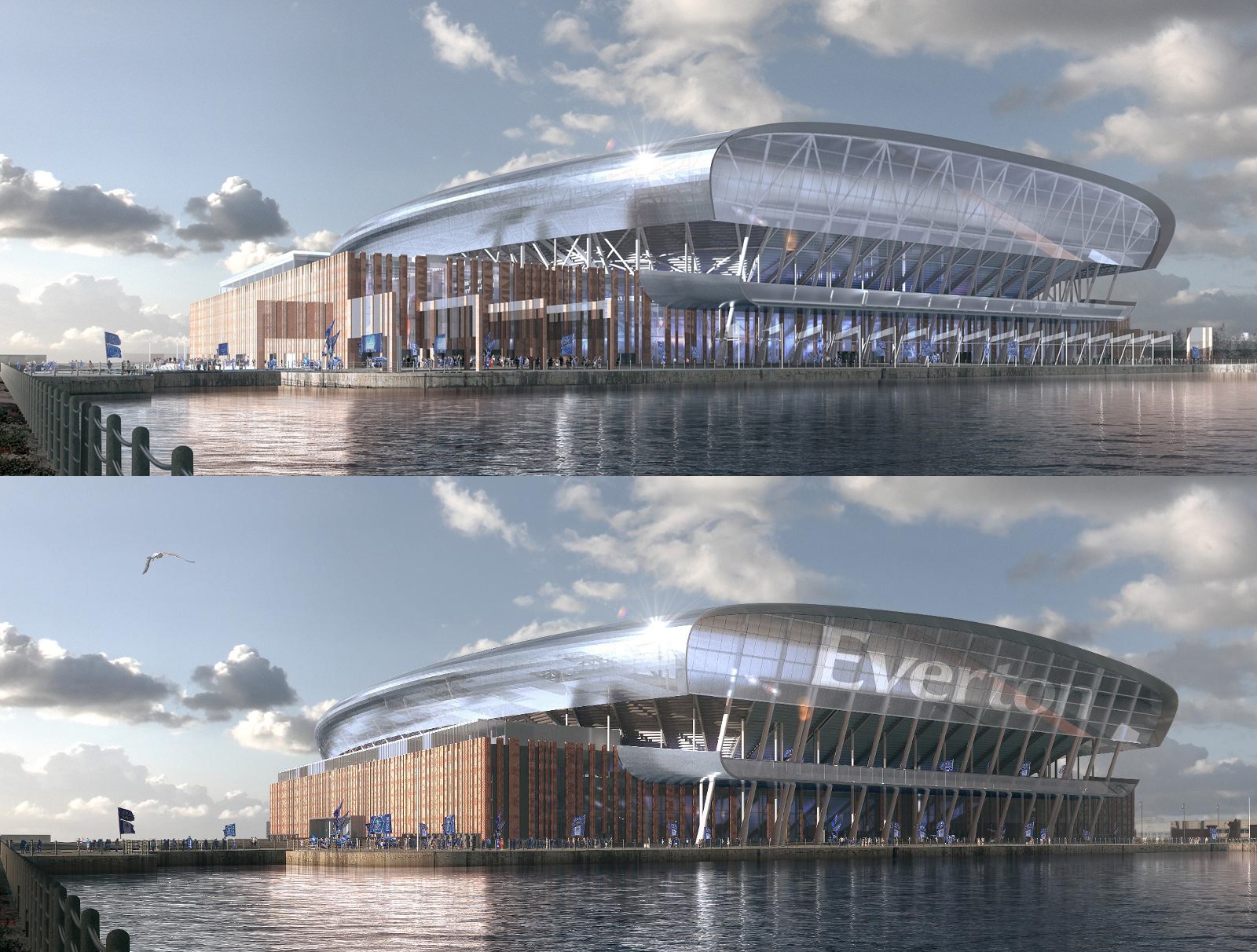 © Everton FC, Meis Architects
The detailed stadium application will be submitted to Liverpool City Council today, followed by a separate outline planning application for a community-led legacy project at Goodison Park, with the intention for both applications to be determined by Liverpool City Council at the same time. The proposed stadium is made up of four distinctive stands including a large steep home stand to the south that will house 13,000 Evertonians on matchdays. Supporters will be as close to the action as regulations permit. In total, 52,000 seats are envisioned, with possibility to allow up to 60,000 people if safe standing becomes legal.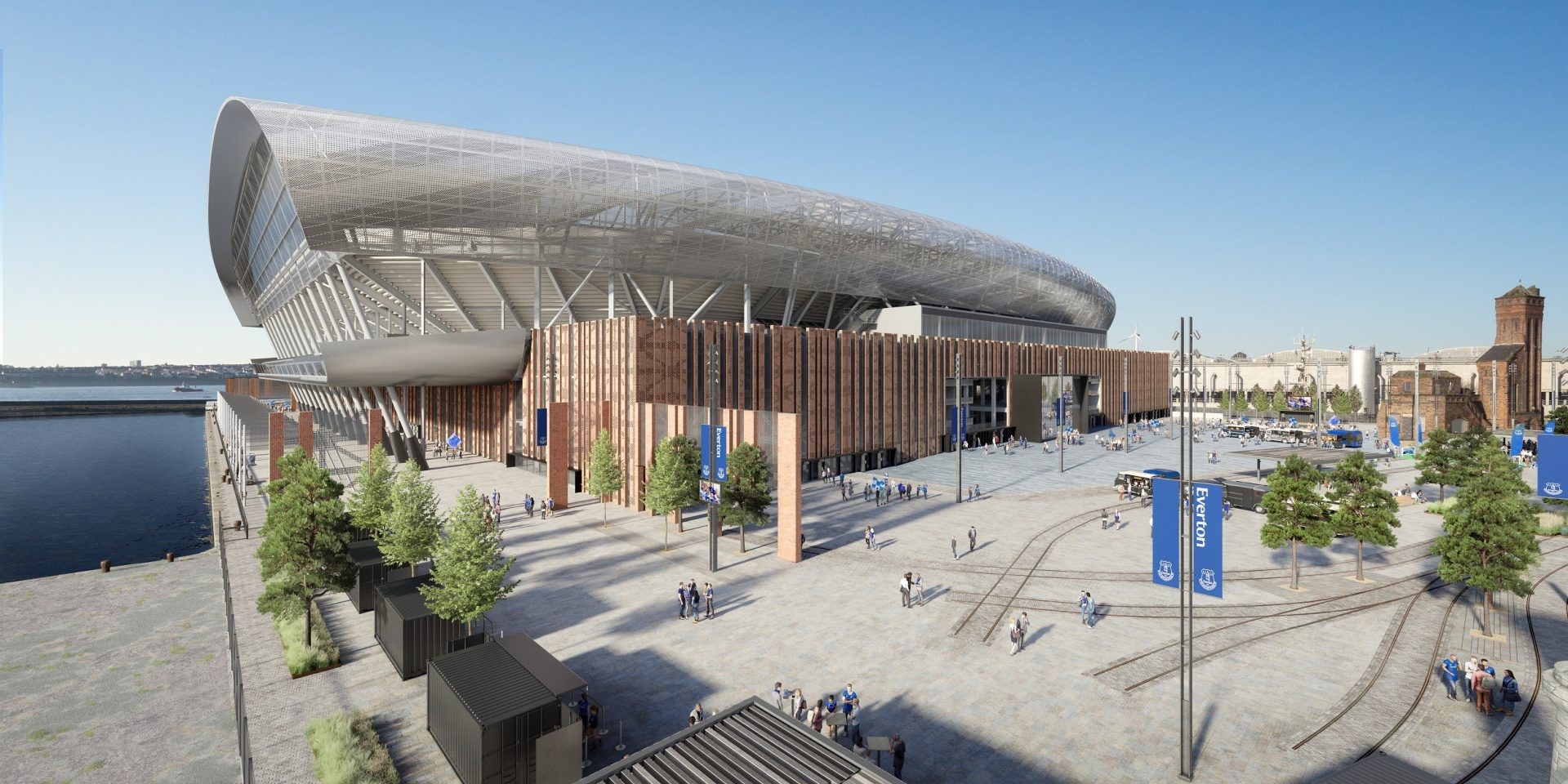 © Everton FC, Meis Architects