Denmark: First tifo using 'cold' pyrotechnics
source: StadiumDB.com; author: michał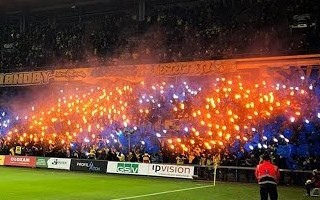 Usually when flares set the south stand alight in Brøndby, it means fines for the club. But not this time, despite supporters having lit hundreds of flares. Why? These were the safe, legal pyrotechnics created here in Brøndby.
The Sunday game between Brøndby and Midtjylland will not go in history as the best by local team. But it was historic for a different reason: a few hundred flares were lit a Sydsiden (south side), marking the first official tifo created with innovative and fully legal pyrotechnics that Brøndby and its fans have been working on for the last few years.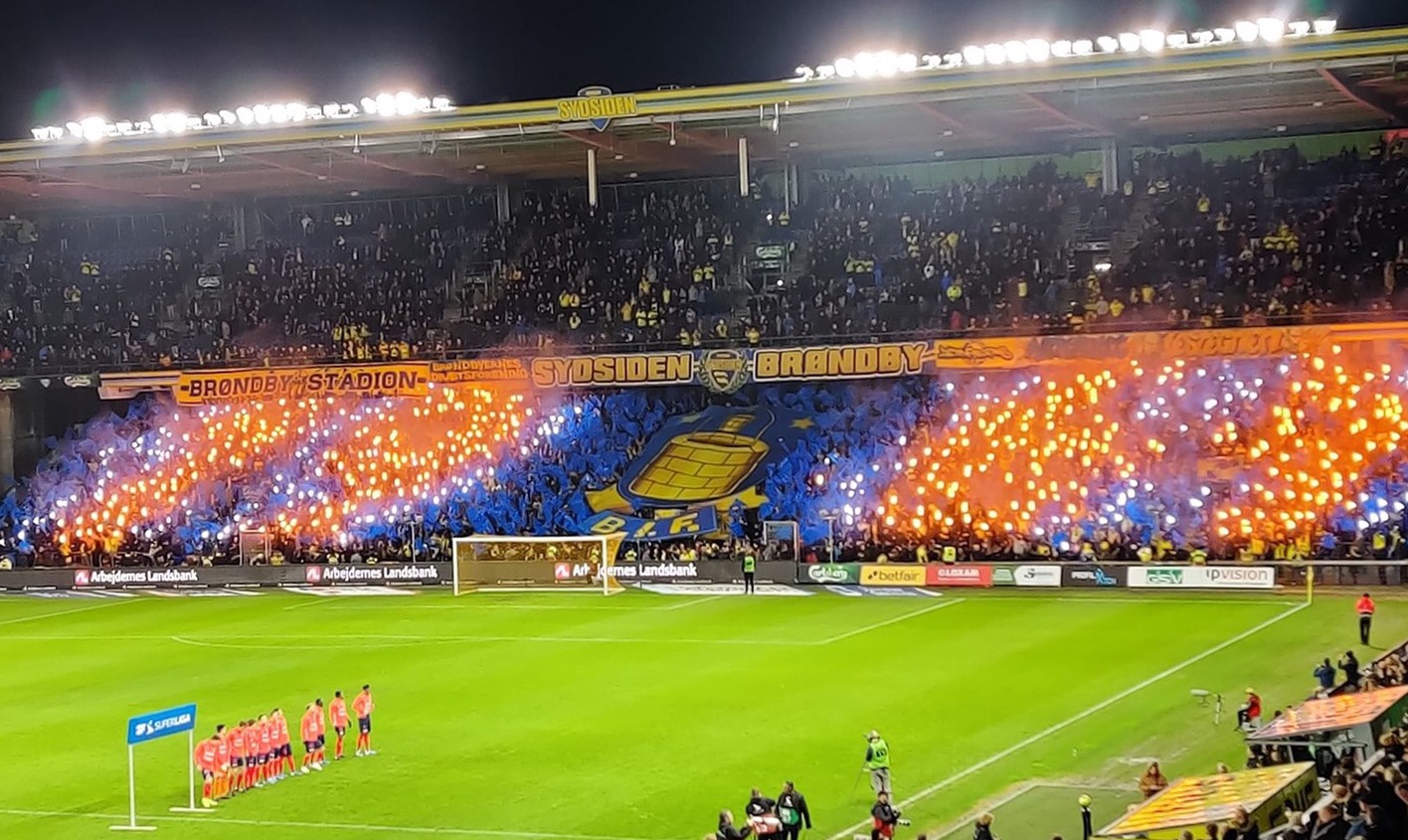 While there's still some work to be done in terms of the visual effect, everyone seems to be happy with the outcome so far. Hundreds of flares in Brøndby's yellow and blue were lit fully legally. Though fans didn't need approval from anyone (due to low temperature of burning these are legal), they approached all emergency services beforehand and got the green light for their display.
With burning temperature over 1,000 degrees lower than with regular flares, these are safe to run one's hand through without risk of injury. The emission of sparks and smoke was also minimised compared to regular pyrotechnics. The price? Amount of light is also far smaller than with regular, banned flares.
Clearly, these aren't the same as what ultras around the world enjoy but the cold flares from Brøndby have their benefits. For example, fans were able to create a quite precise message (the club's establishment date, 1964) with their flares, which would hardly be possible with conventional flares.