England: Nottingham Forest file planning application
source: NottinghamForest.co.uk; author: michał
As promised to supporters, the Reds have filed paperwork before year end. Submission in early December increases chances for decision to come in time for optimal groundbreaking.
It wasn't even a month ago that Nottingham Forest announced they hope to submit their planning application before year end. We're just into December and that promise has already been kept – the Rushcliffe Borough Council has received the club's paperwork.
The goal is to receive planning permission in spring of 2020. This would enable breaking ground just as the current season ends, at a time when works cause little issue for stadium use.
According to the plan, City Ground is expected to grow to some 38,000 seats with the reconstruction of existing main stand, extended to three tiers of seating.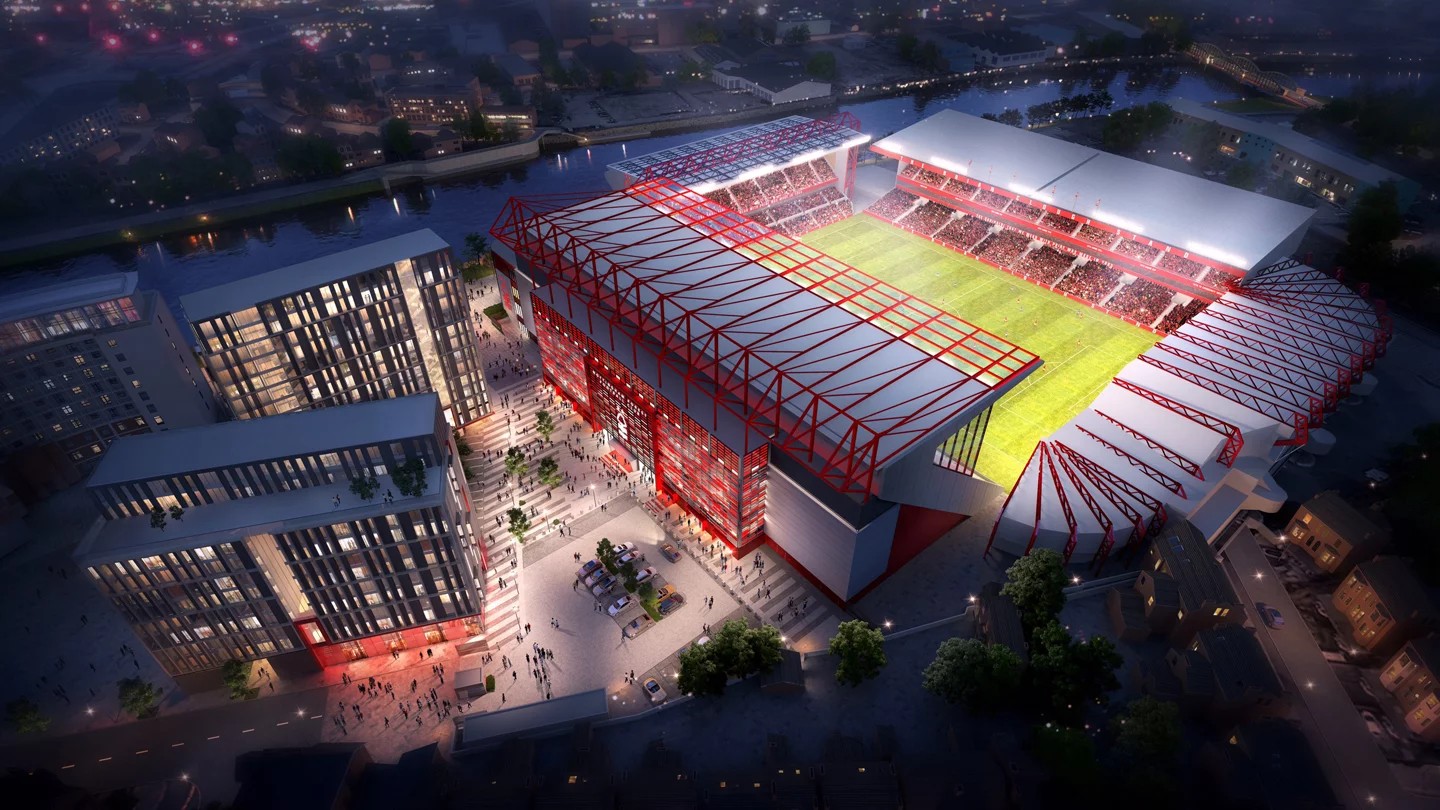 © Benoy, Nottingham Forest
"We are delighted to announce this latest step in our journey. I would like to thank all of those who provided feedback and showed their support for the new stand. More than 8,000 people submitted responses during the public consultation week alone, with 99.5% of the feedback showing a positive reaction. In addition to this we received over 60 letters of support from local, regional and national institutions, groups and businesses." said chairman Nicholas Randall.
At present Nottingham Forest estimates the club is sustaining 850 jobs locally and the number should grow to 1,150 with the new stand delivered. Should Forest win promotion to Premier League, it might even reach 1,450.
"We will continue to work with the local planning team at Rushcliffe and other key stakeholders towards the application being heard at committee in the first quarter of 2020.
"The Peter Taylor Stand is of course the first phase of the work we expect to see at The City Ground and this first phase will kick start an exciting period of overall improvement for the club." said Tom Cartledge, chief executive of Benoy, designers of the stadium.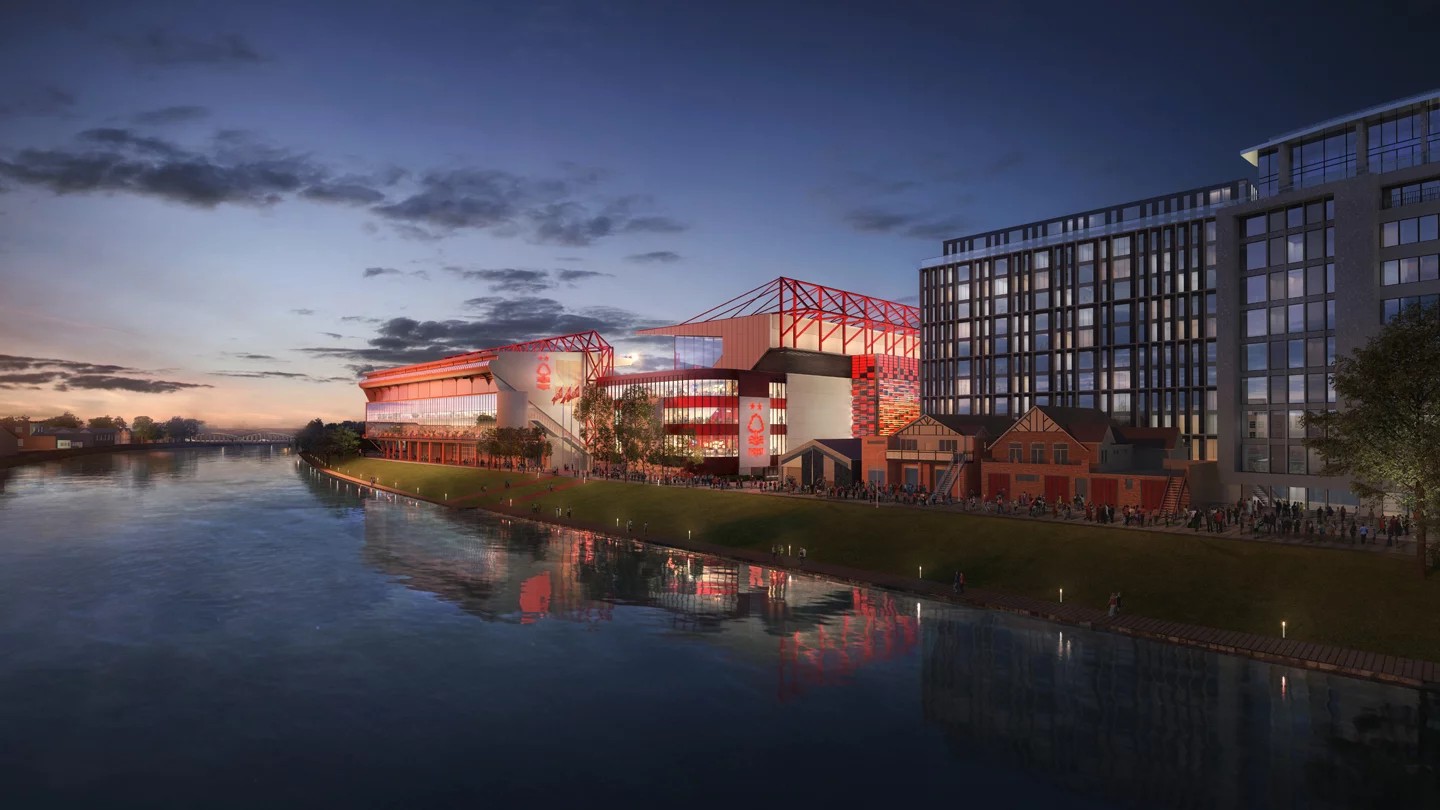 © Benoy, Nottingham Forest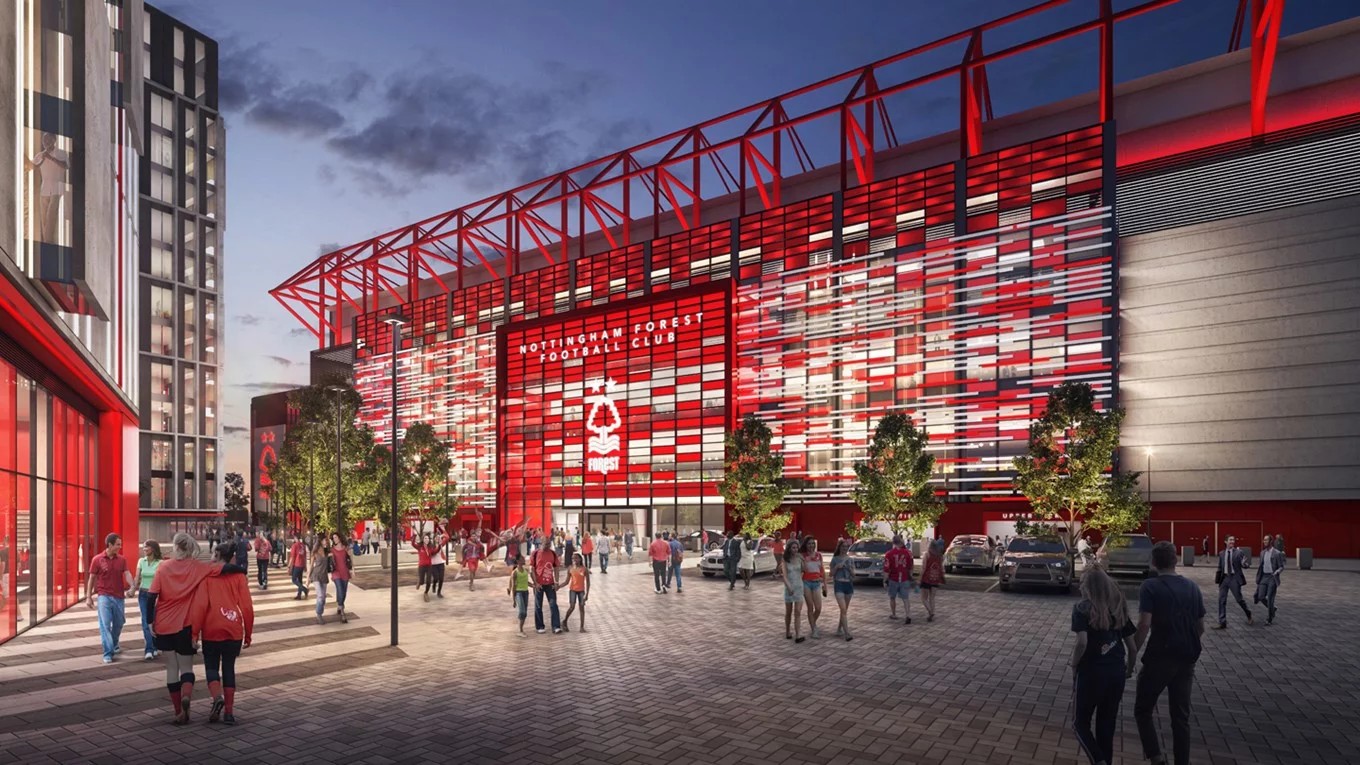 © Benoy, Nottingham Forest