StadiumDB Newsletter: Issue 84 - San Sebastian, Barcelona and more
source: StadiumDB.com; author: michał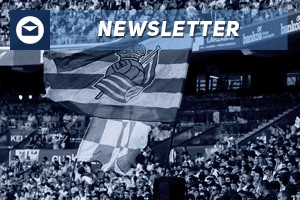 After a month-long hiatus for overseas projects, we're back to covering football stadiums. But we hadn't all gone away and there's a hefty portion of reading waiting for you in our regular digest, covering current stadium events worldwide.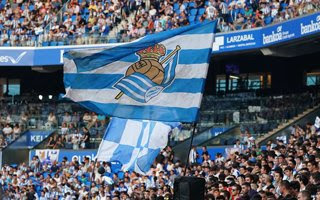 The biggest piece of news and not easiest to research is the new Anoeta in San Sebastian. Actually called Reale Arena these days, the revamped stadium of Real Sociedad was opened last weekend and is now welcoming the record-breaking number of socios of the Basque team. Work hasn't finished just yet, though. Final touches at the north and west stand will take place until nearly the end of 2019, which means we should see the full grace of Anoeta (sorry Reale Seguros, we just love the old name) before you can nominate it for Stadium of the Year 2019!
Another opening in Spain, though also in an autonomous region, took place back in August as FC Barcelona launched Estadi Johan Cruyff. The secondary venue is replacing Mini Estadi. The latter, sitting beside Camp Nou, is expected to be demolished in order to make way for the grand plans of Blaugrana. Meanwhile, reserves, youngsters and ladies will find a new home at Estadi Johan Cruyff.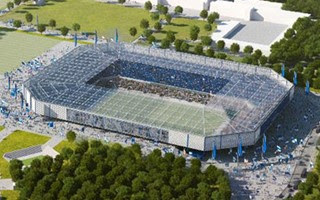 Germany sees trouble brewing for two clubs located in eastern part of the country. Hertha Berlin is still deadlocked regarding their relocation project, but the Senate has moved forward in ordering analysis of potential new grounds for the desired stadium. These are four plots within/around the Tegel airport, which will be transformed into a new tech district. Though Hertha clearly favours their own plan to stay within Olympiapark. Meanwhile in Cottbus, one of the few post-DDR teams to ever reach Bundesliga is struggling to pay bills for regular stadium use. Energie Cottbus managed to secure this season but it only moved their relocation fears a year forward – long term fix still isn't there...
Going further East, authorities of the Polish city of Płock had to cancel their stadium design+build tender due o the sole bidder not having met required standard in the proposed design. Pricing was also an issue, having exceeded the public budget by over 70%. At the same time in Lublin authorities are still optimistic that they could deliver the world's best motorcycle speedway stadium – a fully domed venue for 17,000-20,000 people. If built along the presented outline, it might indeed be impressive. But risk of underestimated budget arises also in this case...
Just a couple hundred kilometers North, in Kaliningrad, the Russian World Cup stadium is subject to prolonged controversy. Roads and pavements around the venue are subsiding (or being uplifted) in seemingly random places, causing fears that the football arena itself might not be entirely safe. But it is, at least according to officials who leave it open for football games, both domestic and international.
For the fun part of our newsletter, here are some images you surely have already seen somewhere. In perhaps the most publicised stadium art installation, some 300 trees are now planted in Klagenfurt, begging the question: will people come to watch trees grow? The art project by Klaus Littmann is a dystopian vision of a world in which nature can only be appreciated in small enclaves, becoming a festivity in and of itself.
Usually the nwesletter ends with a fun note like the above but this time we have to make a change in our routine. We are reminded of Sahar Khodayari, young Iranian civil rights activist who committed suicide publicly, by setting herself on fire. Her only fault was trying to enter a football stadium and not being dressed in proper attire while doing so. She already served a prison sentence for the 'felony' and was facing another period of 6 months in prison before deciding she would rather die than let the oppressive authorities have their way. The tragic incident comes just weeks after Iran announced to allow women inside for the male national team's first game since 1981. They still face prosecution on other occasions, so that's obviously nowhere near enough.