Austria: Forest replaced field, football left outside
source: StadiumDB.com; author: michał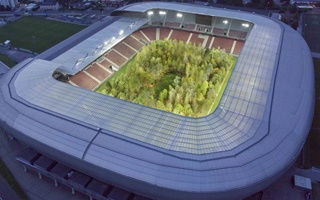 It's ready for opening: almost 300 trees have been planted inside one of Austria's most expensive stadiums. This means home team was downgraded to nearby training field, which is being expanded to allow matchday use.
We've all been to a match that was as fascinating as watching trees grow. But, starting this Sunday, you may actually see them grow inside a stadium. Not just any stadium, it's Klagenfurt's Wörthersee Stadion, one of the most expensive football venues ever built in Austria.
The installation is part of art intervention For Forest – 'The unending attraction of nature'. It's based on an old sketch from artist Mex Peintner, which another artist – Klaus Littmann – decided to recreate in real life. It's a dystopian vision in which nature has been reduced to a rare attraction.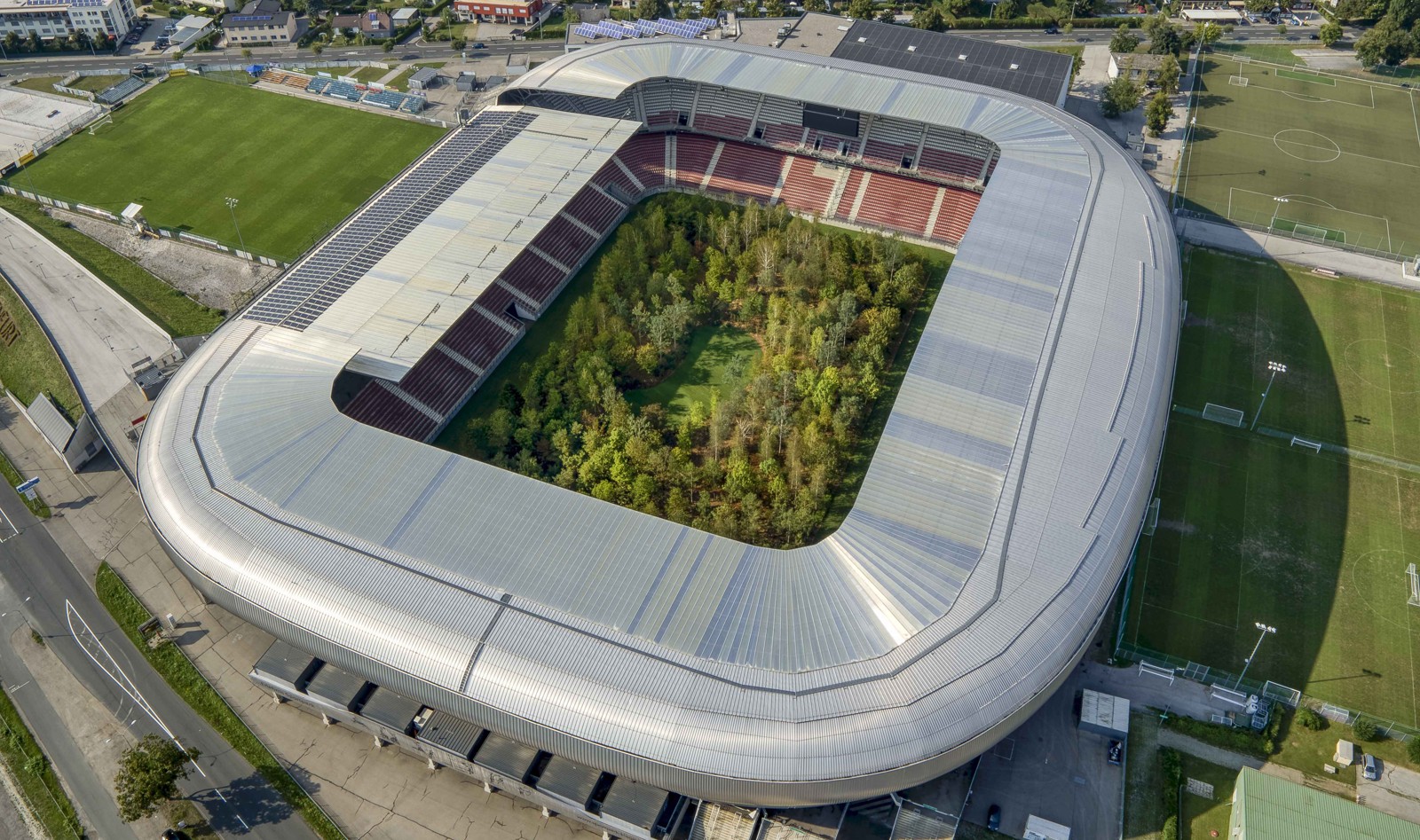 © For Forest
It took months and around €10 million (private funding) to prepare and is now set to remind people not to take wildlife for granted, especially in unstable times we live in. Almost 300 trees have been planted instead of the playing field, curated by landscape architect Enzo Enea, some weighing as much as 6 tons.
Now they form an evolving exhibition, which opens on Sunday and will last until October 27. The period was selected specifically to allow visitors to see the changing leaf colours. It's free for all, open every day from 10 am to 10 pm.
Once the exhibition ends, the entire installation will be replanted in exactly the same layout on a nearby site, remaining a living landmark. But while the project is meaningful in its role of a reminder of disturbing climate changes, it has one more meaning – for local football.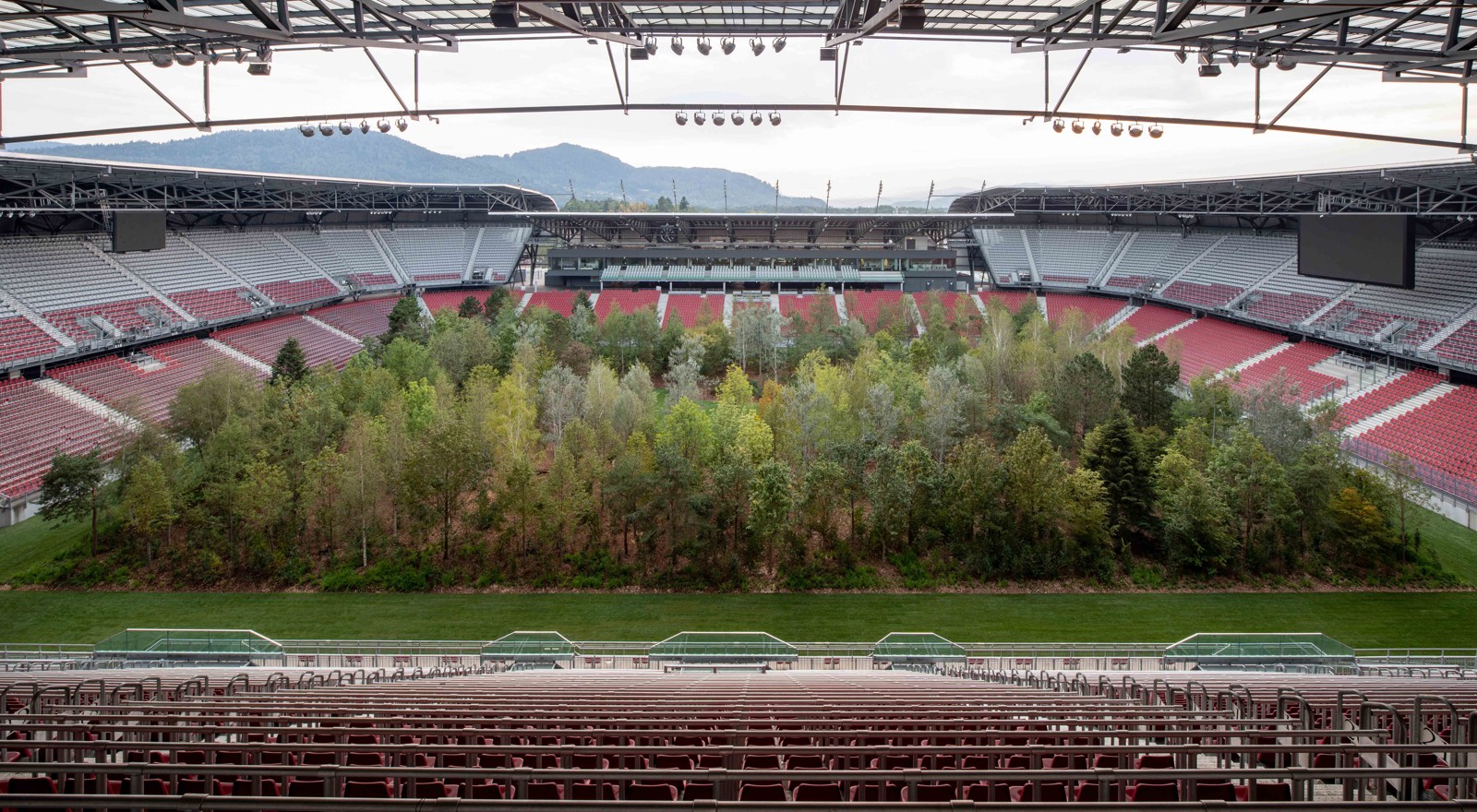 © For Forest
The sole fact that a forest could be planted in a stadium means it's basically a white elephant, which consumed €96 million of taxpayer money to deliver. Of course there is a tenant, SK Austria Klagenfurt, but the team might not attract as many people as the trees will in said period.
For the duration of For Forest Austria has been downgraded to secondary training field, known as Karawankenblick Stadion, lying just beside the main stadium's west side. Temporary grandstands for some 2,000 people have been set up and for the hit game against Sturm Graz on September 24 the venue will be approved to hold safely as many as 5,000 people, some standing.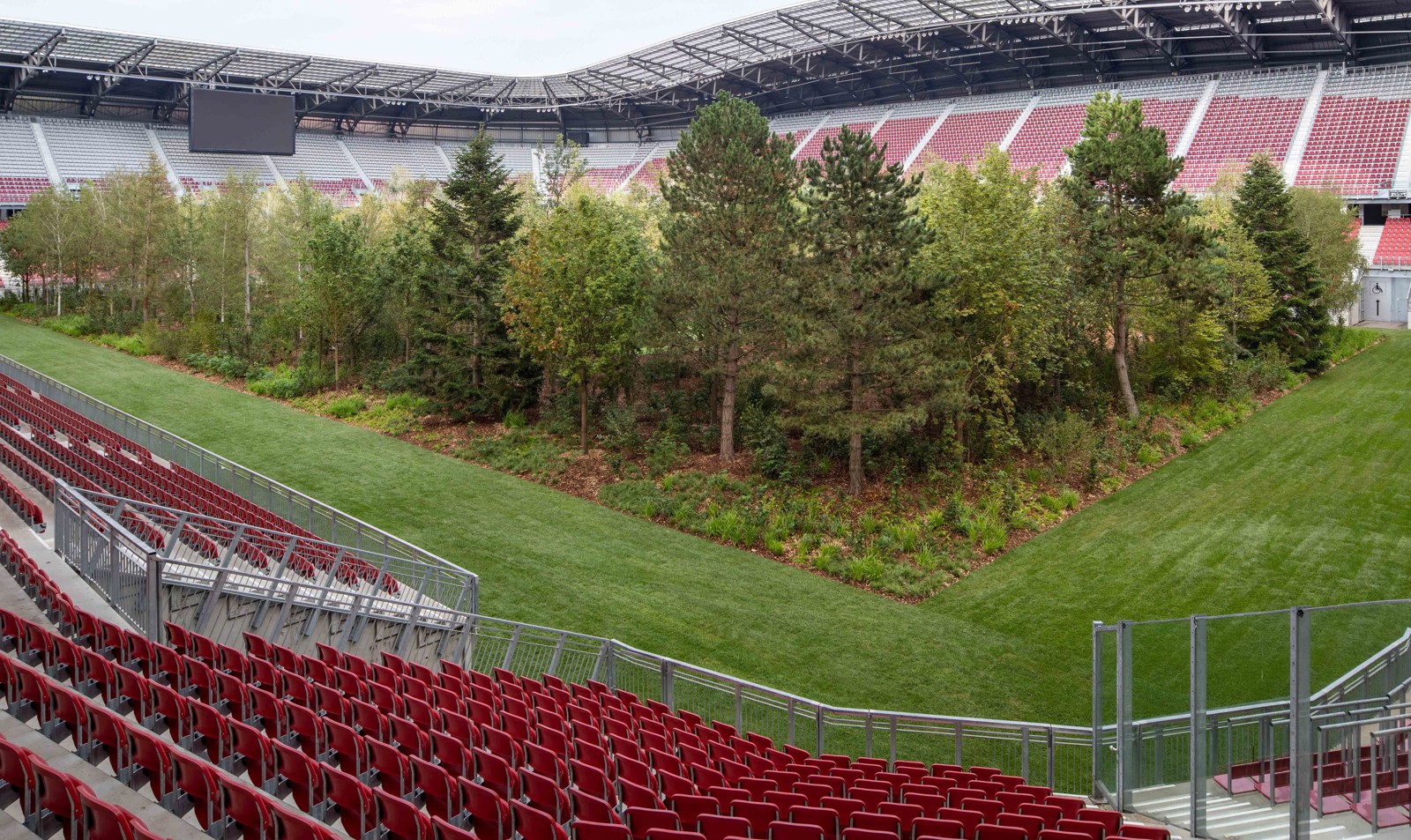 © For Forest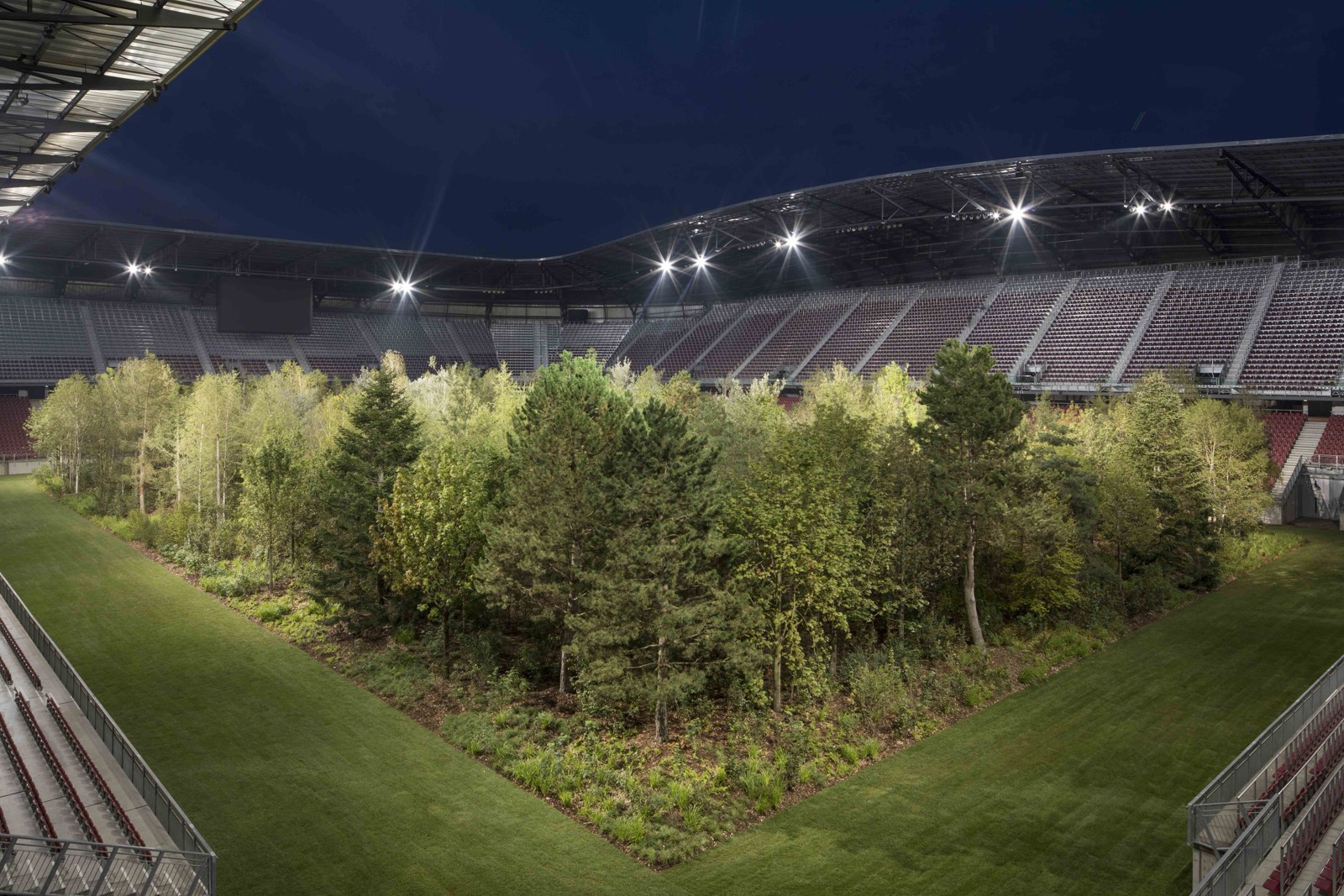 © For Forest