Berlin: Could Hertha move to the airport?
source: BZ-Berlin.de / MorgenPost.de / RBB24.de; author: michał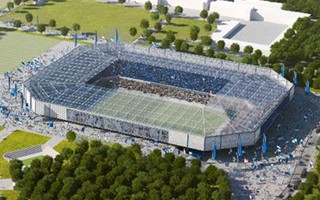 While the club continues to persist on building within Olympiapark, odds for that seem slim. The senate has proposed a different solution: football stadium within the Tegel airport, which will go defunct soon.
It hasn't been easy for Hertha Berlin in recent months. Their long-pursued vision of building a new stadium just a stone's throw away from Olympiastadion seems deadlocked for good. Communal housing occupying part of the site is not for sale, while landmark protection arguably prohibits construction within the Olympiapark altogether.
In recent weeks the club has been urged by Berlin authorities to take a closer look at a different site: Tegel. International airport in the area will soon be defunct and replaced by a massive technological and residential area, spanning 221 hectares (550 acres) in north-western Berlin.
On Wednesday it became clear that Tegel Projekt GmbH has actually been instructed to analyse four different locations in terms of stadium viability. Three of them are within the airport itself, the fourth just outside.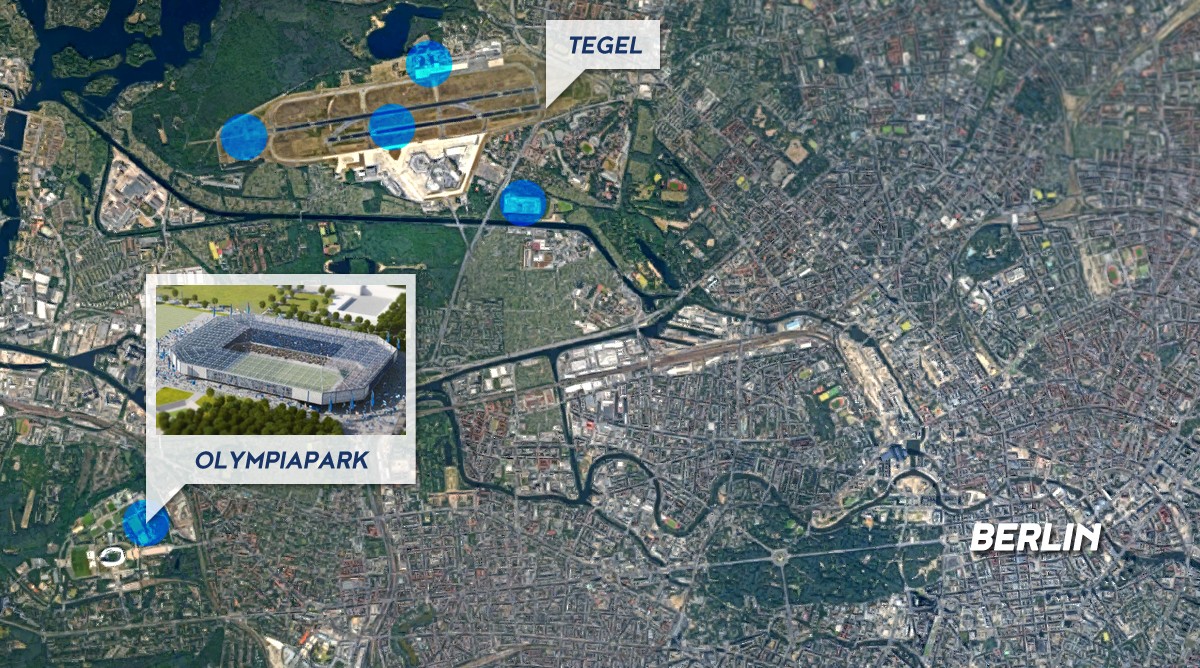 "If there is the opportunity to build a new arena in Tegel, then we are ready to discuss it." said Michael Preetz, Hertha's sports director. At the same time he still expressed doubts: "We continue to prefer our location, because two and a half years ago we tested locations in Berlin extensively, including Tegel."
While the Olympiapark scheme is deadlocked, it seem Tegel may be problematic as well. For instance, the stadium would likely consume some of the planned green area, which would have to be compensated elsewhere. There are also numerous protected species of animals, which may block the development or delay it.
And on top of that comes Hertha's biggest fear: no public transport. Only busses reach Tegel and that's not enough to carry a crowdflow of 50,000 people. At Olympiastadion vast majority of supporters use S-Bahn (rail) and U-Bahn (subway), neither of which is planned to be extended to Tegel in the near future. Certainly not in time for the 2025 planned opening.
But, as Preetz assured the press on Thursday, Hertha will wait for the outcome of Tegel studies. But the below rendering remains the main objective: