Germany: Energie Cottbus priced out of their ground?
source: RBB24.de; author: michał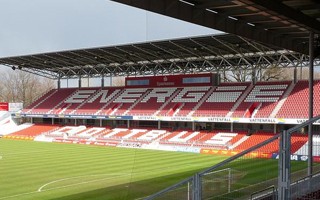 You may remember them from Bundesliga but now Energie are in dire straits, stuck on fourth tier. While their 2019/20 budget is safe, the club might be forced to contemplate leaving their ground in a year.
Just 10 years ago they were a Bundesliga contender, now Energie Cottbus are part of Regionalliga Nordost. While this means many 'DDR classics' with the likes of Lokomotiv Leipzig or Berlin's Dynamo, it's hardly any consolation for last season's relegated 3. Liga participants.
Following relegation the team might not fight for promotion back up, having sold three players and currently 10th. And even the sale of players wouldn't have been enough to balance the budget if not for the help from two powerhouses of German football: Bayern and Borussia.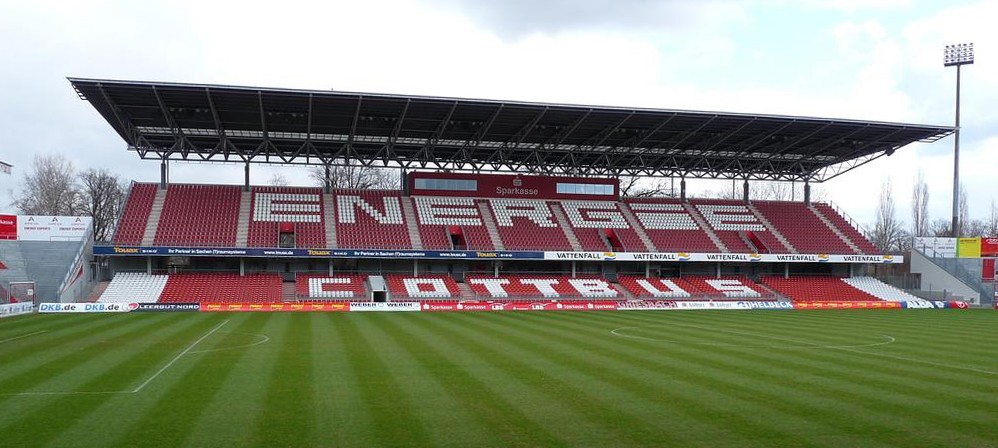 © Philip Schilf
In August Energie drew Bayern in German Cup, which meant the barrier of 20,000 fans would be broken at Stadion der Freundschaft, even if result on the pitch was predictable. Then last Friday there was the prestigious friendly against Borussia, one of numerous events to provide additional revenue.
All of the listed efforts still may have fallen short (club would not confirm publicly) of €1 million, which is a very important figure. This is how much it actually costs to run day-to-day operations at Stadion der Freundschaft.
Having the league's biggest stadium comes at a price that isn't really balanced by regular attendance, even if it's very impressive overall (around 6,000 per game in three first home fixtures).
That's why next year it might prove more viable to relocate to Energie's secondary stadium Südstadion. The downside is... vacating the main stadium will leave it underinvested and might render promotion to 3. Liga under threat.