San Sebastian: New Anoeta officially opened
source: StadiumDB.com; author: michał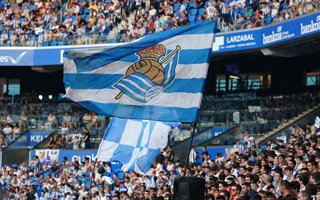 Though construction works will go on in upcoming months, Real Sociedad can already celebrate the reopening of their home ground. And they have an impressive victory over Atletico Madrid to show for it.
They had to play the first three games away from home, just as they did last season. It gave construction crews enough time to deliver all crucial infrastructure for the visit of unbeaten La Liga leaders, Atletico Madrid. Unbeaten only until Saturday, that is, because Real Sociedad managed to clinch a 2:0 victory.
The celebratory game was witnessed by 34,719 people, more than ever attended a Real Sociedad game here at Anoeta. There's no wonder, after all the stadium's capacity before was limited to 32,000, balancing between 25,000 and 28,000 during reconstruction. Today a sell-out crowd might reach 39,500 people but there were some empty seats left on Saturday, particularly in the away section and some hospitality areas.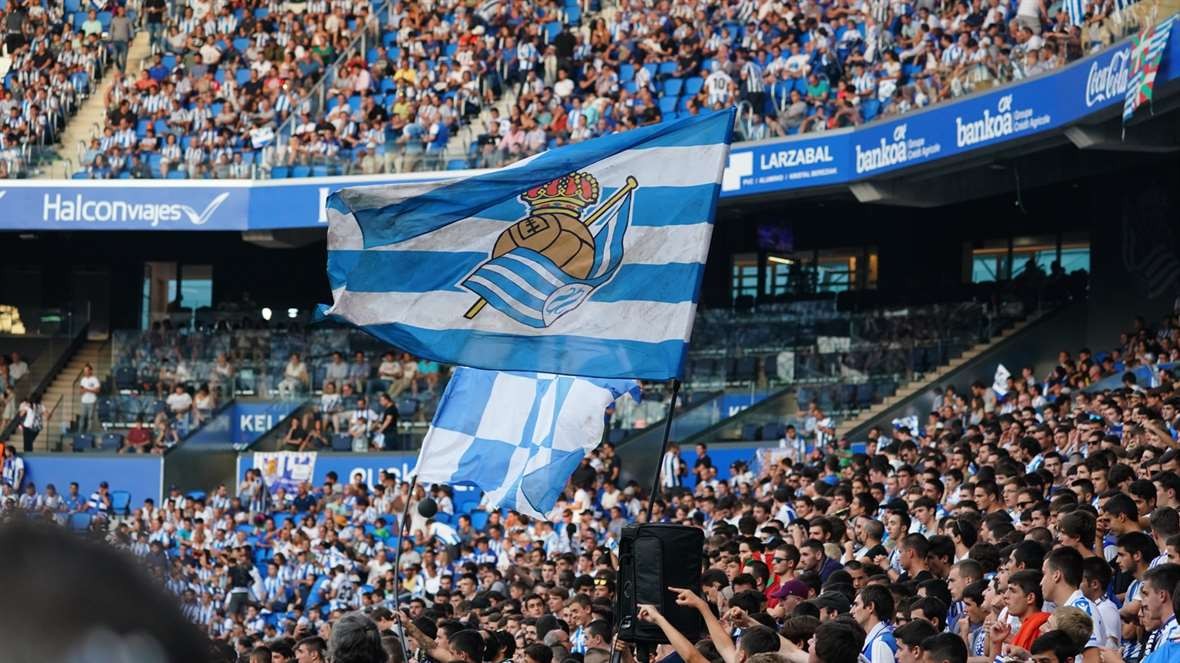 © Real Sociedad SAD
Real Sociedad grew before the homecoming party
Vast majority of the stadium's auditorium was packed on Saturday, which may be owed to the so called 'new stadium effect'. The project was closely watched by supporters over the period of 2 years and the club managed to build momentum with regard to fan egnagement.
When reconstruction was beginning in May of 2017, there were 22,800 registered socios and the Txuri-Urdin team set a goal of 32,000 by the end of reconstruction. While extremely ambitious, it proved viable enough as we've witnessed the number exceed 33,000 in early September.
Of that number nearly 30,000 are individual fans and the remaining socios represent various business involvement. It's an all time record for Real Sociedad, who event at the height of their sporting success in 2003 didn't reach as many socios.
However, the dynamics might change if there isn't enough success on the field. Let's keep in mind that initial interest with freshly opened facilities will wear off sooner than later. But for now the Atletico win is just enough to make everyone happy.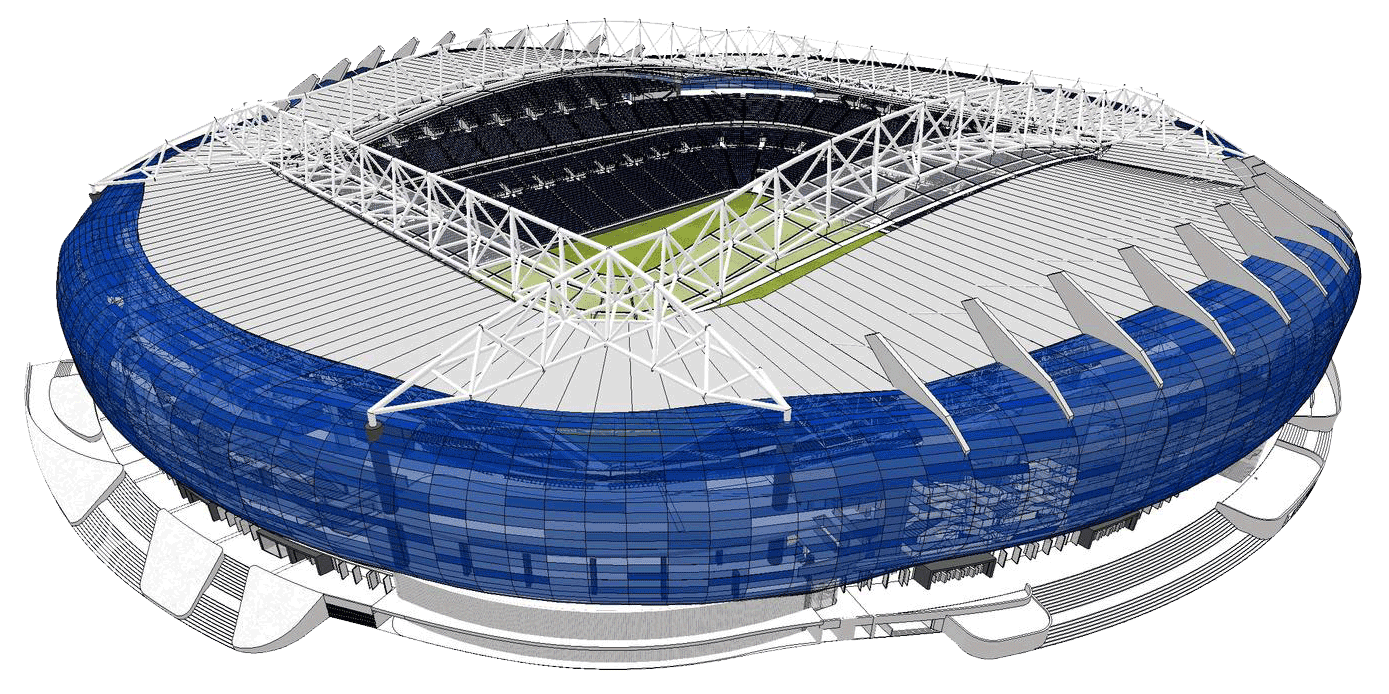 © Real Sociedad SAD
Old address, new home
While we're writing about homecoming, Real Sociedad have been playing at Anoeta throughout reconstruction. Except for the last two seasons at least one grandstand had to be sealed off for games. First it was the south end (2017/18), where most vocal supporters are placed, then the north end followed suit in 2018/19.
During the summer of 2018 extent of work reached peak, seeing the south stand nearly complete, field lowered by 1.5m and both lower sides (east/west) redeveloped to more closely hug the field.
Real also had to play a few fixtures away from home back then, but it was worth the wait. Fans on both sides of the stands were moved as many as 15 meters closer (from 25 to 10.5m) and on both ends the distance became even shorter (from 42m to 8.5m).
This changes Anoeta from rather unliked athletic stadium to a more atmospheric football ground. But its exterior is also changing constantly to meet the changing times. Instead of raw concrete, the arena is now being wrapped in sky blue ETFE membrane. When the west and north stands are completely covered later this year, the redevelopment should conclude.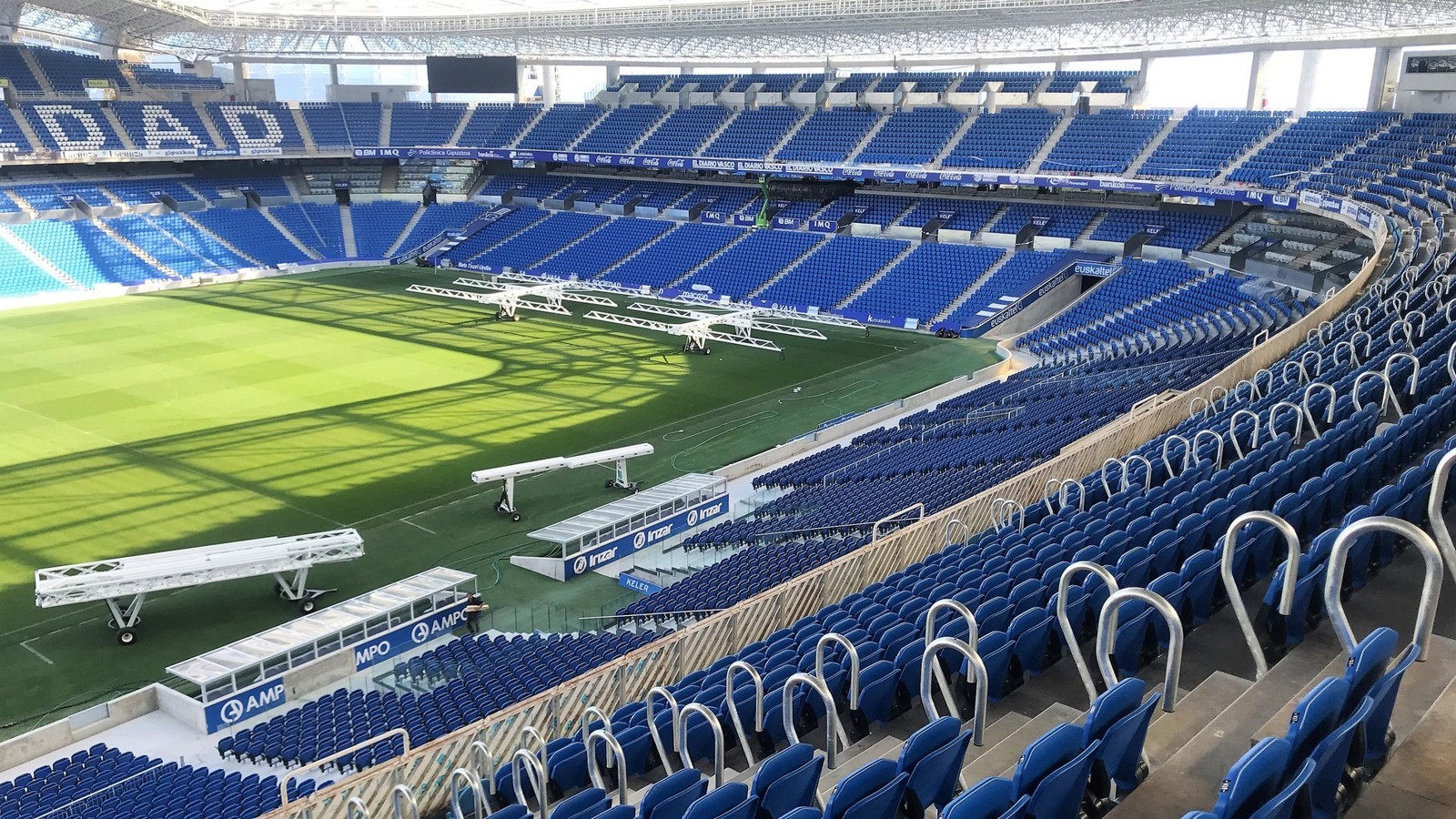 © Real Sociedad SAD
And finally, while we're still using the Anoeta name, this is something more that has changed. From now on it's Reale Arena, owing the shift to Reale Seguros insurance company, who are reportedly paying €1.2 to €1.5 million per year until 2025 for the naming rights.
After all, Real Sociedad has to recoup as much as possible from the investment and now is the best time to start. Initially the stadium was priced at €47 million, of which Real Sociedad was to contribute €33m. However, with all elements included (seats, sound system and other features were not included in initial contract) the budget went above €50 million.