StadiumDB Newsletter: Issue 60 - While we were away...
source: StadiumDB.com; author: michał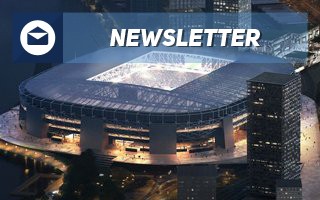 It's been two long weeks since we've treated you to our last newsletter, following a week long project we carried out in Europe. Not a stadium one, though we surely couldn't miss some of the most important stadiums wherever we went.
Fresh photos from Venice are uploaded already, soon the same will happen to San Siro, Croatia's legendary Kantrida and more. So be sure to come back regularly!
Speaking of new photos, one of us also took a trip to Gdansk, where Poland's most beautiful stadium is located (or, should we say, the only Polish venue ever to win Stadium of the Year). Of well over 1,000 photos taken during the tour of Stadion Energa we had to select just a handful. That said, the updated presentation of it is a source of pride for us! So please be so kind and give it a minute and appreciate this stunning stadium.
And while we're in Poland, there's been a lot of great news regarding stadium projects. In Łódź the city has launched its tender for three missing stands of the ŁKS stadium. Once the design+build project is finished, the stadium should reach as many as 20,000 seats. Just a few days later in Warsaw the city council approved funding for similar expansion of the historical KS Polonia stadium, expected to reach 15,000 once the October design competition delivers the official concept. Nowy Sącz already has such design, now we're waiting for construction tender to delive the 8,200-seater. And finally, in Zabrze demolition of the Nazi-built main stand is about to begin, making way for the last stand of Arena Zabrze.
Fresh portion of renderings from Rotterdam comes along with Feyenoord's uncertainty over how the financial structure should look in the end. While the club needs three more months to evaluate, design work is continuing and we're still hoping to see groundbreaking in 2020, delivery in 2023.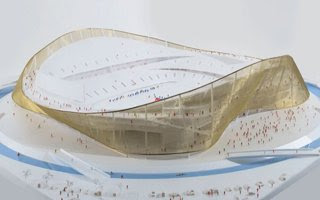 In Washington, D.C., the situation is even less advanced. But, while RFK Stadium awaits demolition, there's expectation of Redskins moving in and planting their flag once more in the District. This would mean leaving FedEx Field, which comes as no surprise since the team has been working on a new scheme for a while. All that was missing was the land. And here it is.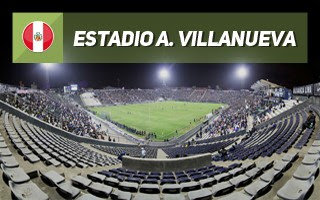 We've only added one new stadium in recent days, but it's not any stadium. Estadio Alejandro Villanueva in Lima is one of Peru's biggest football temples. Not necessarily by size, but by relevance. It's actually a shame we've missed it for such a long time.
There's been one more sentimental farewell in the world of football grounds. In Bucharest fans of Steaua came in their hundreds to give their last goodbye to Stadionul Ghencea, already well into demolition. With loud chants they put the venue alive for the last time on September 1. Now preparation for construction of the new stellar stadium begins.
Finally, moving east, there's trouble in Ukraine and Uzbekistan. For Ukrainians the issue surrounds two Euro 2012 stadiums, which still haven't recovered from debt generated during their construction/revamp. The Olympic Stadium and Arena Lviv have debt exceeding annual budget of the entire sports ministry. Similar problem arises for the shiny Bunyodkor stadium in Tashkent. It's constantly running at a loss and there seems to be no prospect of becoming self-sufficient, let alone recouping any of the initial funding.