Uzbekistan: Beautiful stadium but an empty one, too
source: Podrobno.uz; author: michał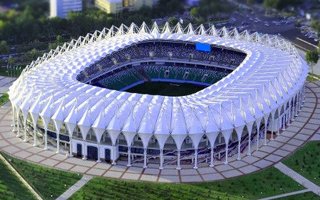 Just like the football team Bunyodkor, it was supposed to become Uzbekistan's new football pride. And exactly like the team, it's falling into trouble as sporting success dries out.
When it was opened exactly 6 years ago, to the day, Bunyodkor Stadioni was second only to Astana Arena throughout Central Asia. The spectacular, modern stadium for nearly 35,000 people was built for Uzbekistan's new pride, Bunyodkor.
The football team established only in 2005 became famous for hiring Zico and then Luis Felipe Scolari as managers, later also luring Rivaldo to play in Tashkent. For years they dominated domestic football, largely thanks to money pouring in from national resources.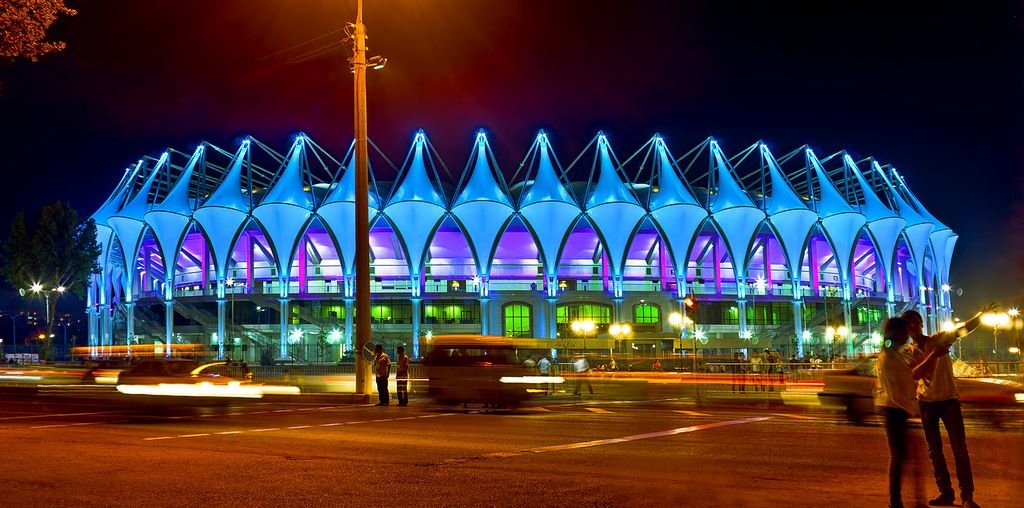 But since 2013 the team hasn't won a single championship. Almost every year they end up below derby rivals Pakhtakor, a team with much more established, traditional fanbase.
With poorer results comes melting revenue. While still modern and spectacular, the stadium is running at immense loss, being a burden for taxpayers. According to Podrobno.uz, only 1 in 10 seats is filled at Bunyodkor games, which means some tickets are given out for free rather than sold, in an effort to remedy the situation.
Until recently the stadium was operated by public administration, since March it's been managed by the football association of Uzbekistan. Maintenance cost is still being covered by Uzbekneftgaz, national holding responsible for natural resources.
This year, until and including August, the company pumped roughly 5.3 billion som ($677,000) into the stadium, while revenue is just around 200 million som ($25,500), the lowest it's been in years.