New design: Finally a vision for Nowy Sącz
source: StadiumDB.com; author: michał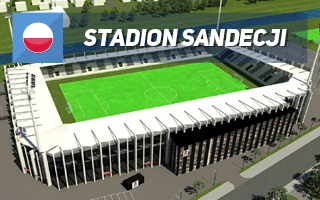 It's simple and economic, though absolutely sufficient for the demands of Nowy Sącz. The proposed new stadium makes long-lasting dream of thousands of fans realistic. At long last!
It's not as impressive, as the one shown back in July, but we already knew that the official concept of new municipal stadium in Nowy Sącz would be more modest than a university study. That said, it's seems the city in southern Poland will get just enough to be satisfied and able to finance it at the same time.
The new stadium in Nowy Sącz will be built exactly in the place of the old one, with the field location and floodlight masts preserved from its predecessor. All other elements will be removed and replaced with new infrastructure.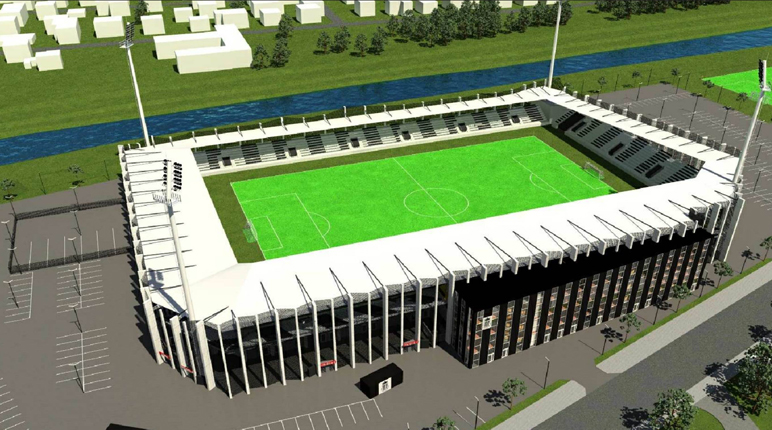 Presented vision foresees an irregular outer form of the stadium with south stand being the tallest and the roof edge lowering towards the north. With economy put first, the stadium will not have decorative elements or expensive technologies.
Its facade will be created primarily using the main reinforced-concrete pillars, crucial for support of the roof and auditorium. Painted white, the pillars will have black shading mesh installed between them, providing an airy, semi-open wrap. Black and white striped are the colours of Sandecja, which means the stadium will be instantly identifiable with its host club.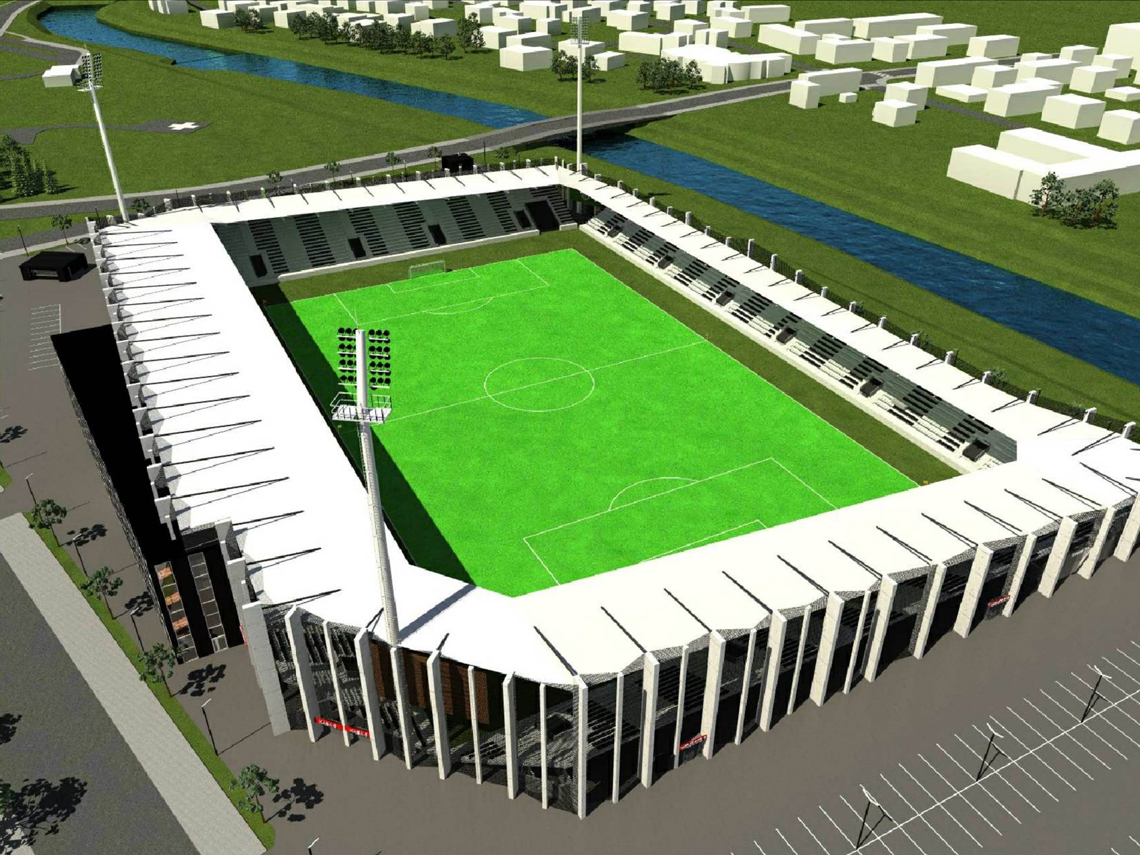 Fans are to be spread across four independent stands, possible to deliver in phases. The main stand will hold 3,000 fans, the west end (with away section) – 2,300, while the north side and east end will have 1,600 and 1,300 seats, respectively. With 8,200 in total, the stadium is possible to reach UEFA Category 4, although initially it will only meet Cat 3 requirements, for economic reasons.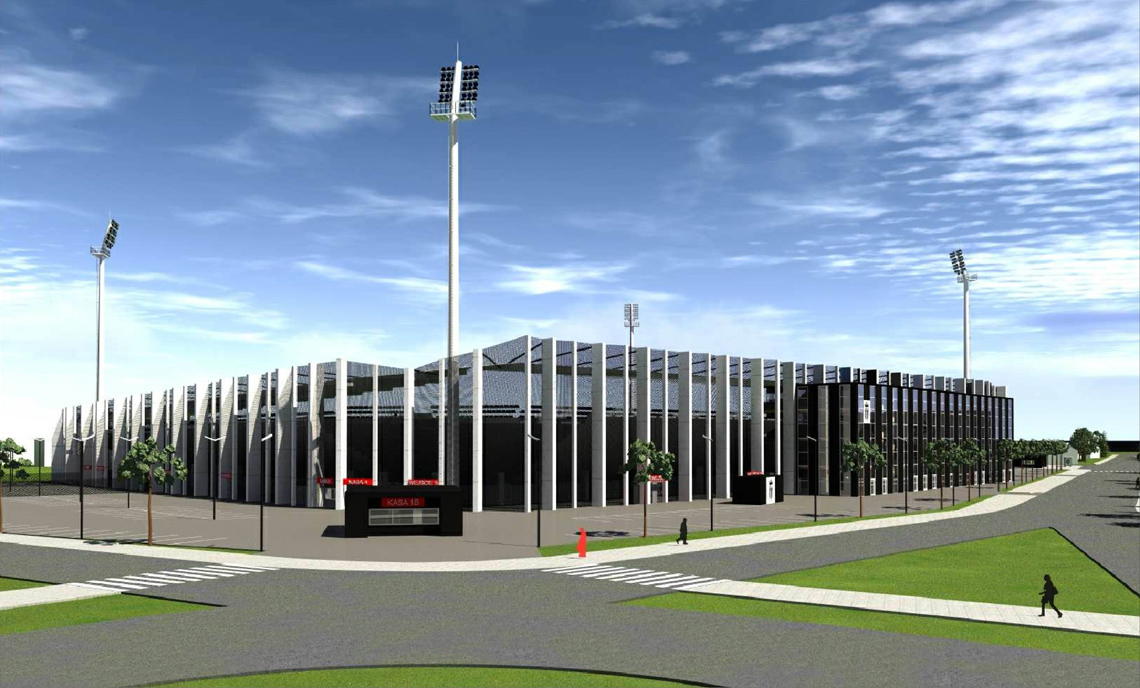 Vast majority of its infrastructure will be located in the south, where a 4-level pavillion will be added to the main stand. On top of three lower floors, the fourth one will be exclusively dedicated to skyboxes and hospitality.
At present the concept is being discussed with authorities and some changes may apply. However, in just over 200 days from now it should have all permissions in place, allowing construction to begin in 2019. Depending on final budget and city's capability, it may be built stand after stand or in just two phases, two stands during each.