Bucharest: Beautiful farewell by Steaua fans
source: StadiumDB.com; author: michał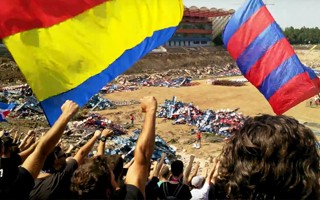 It's a site to behold when you get hundreds of supporters chanting to an empty, half-demolished stadium. Steaua Bucuresti supporters gave their last farewell as demolition progresses.
As we wrote at the end of August, these are the final days for Steaua supporters to sąy goodbye to their beloved stadium at Ghencea. The last official game was held back in 2015, the last symbolic match took place last week. Afterwards, even before the supporters' event on September 1, demolition began inside and out.
Advanced removal of old structures didn't discourage fans, who turned out in their hundreds on Saturday, bringing flags and pyrotechnics. They stood on the last remaining section of terracing, in the south-east corner, and chanted as if it was a high-profile match.
It's quite obvious why they did it, after all their club has reached the final of the European Cup at this very stadium by defeating Anderlecht in 1986, later winning the title in Spain. Hundreds of memorable games were held at Ghencea by one of Eastern Europe's most honoured teams.
After their sentimental visit many fans decided to take seats home, despite officials discouraging it for safety reasons. Since then it's only been a sad picture of Ghencea disappearing. Earlier today Compania Națională de Investiții published fresh photos showing just how little is left of the historic ground.
On the one hand rush is well understood. After all, there's only 1.5 year to build the brand new 30,000+ stadium before Euro 2020 begins. On the other hand the sentimental part of us wishes they would go slower. Ghencea was one of the most imposing, but also one of the most charming stadia in Romania.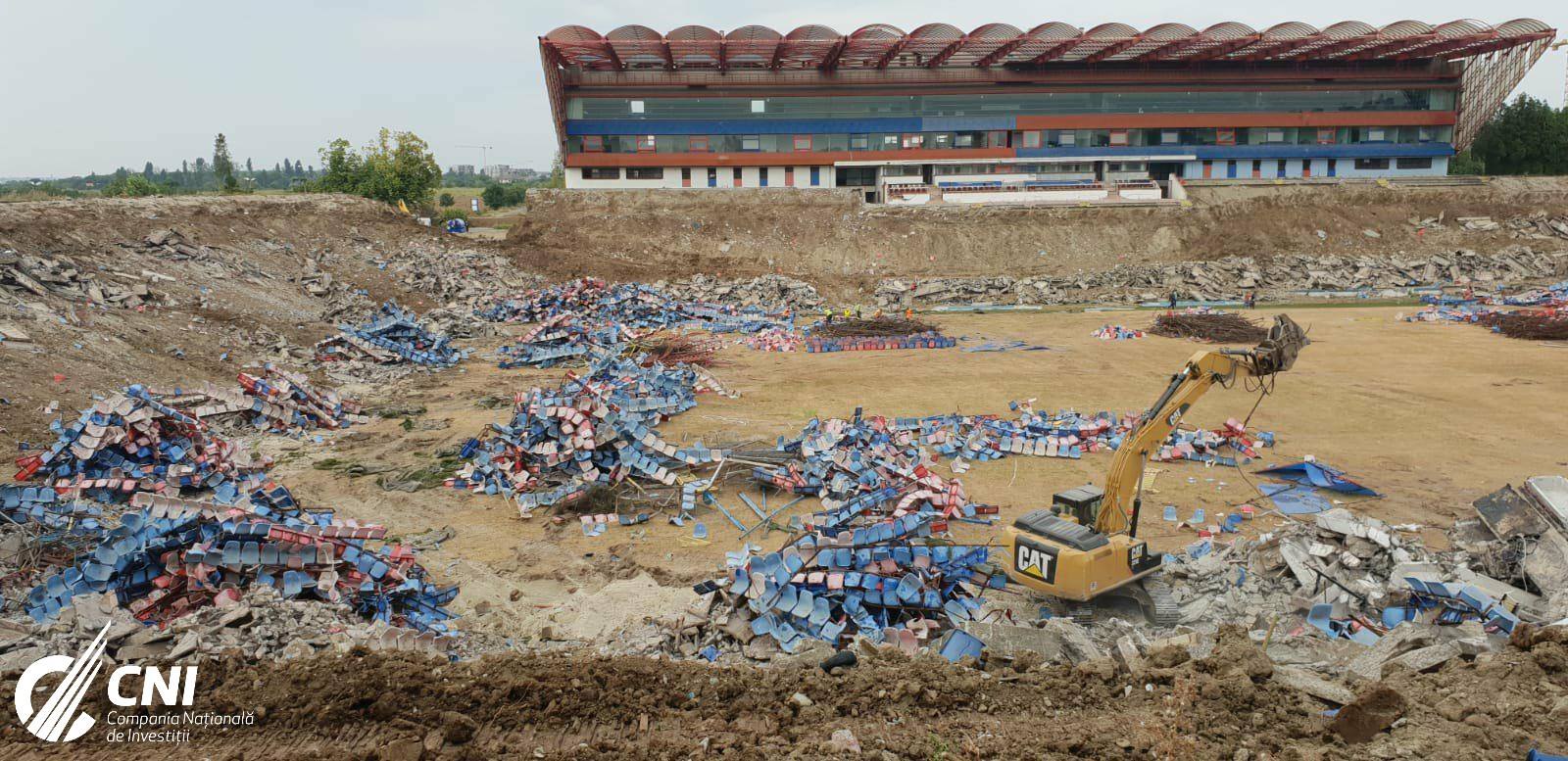 © Compania Națională de Investiții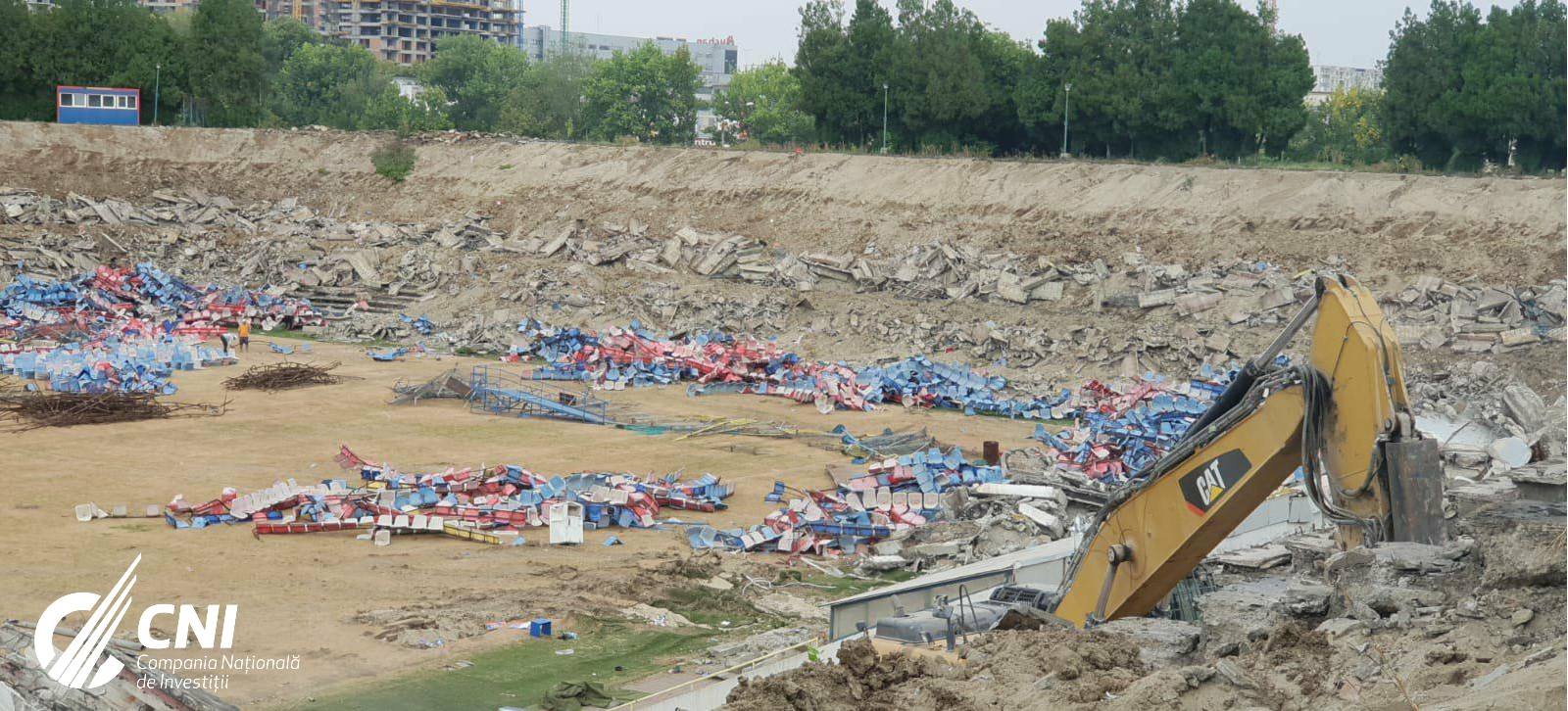 © Compania Națională de Investiții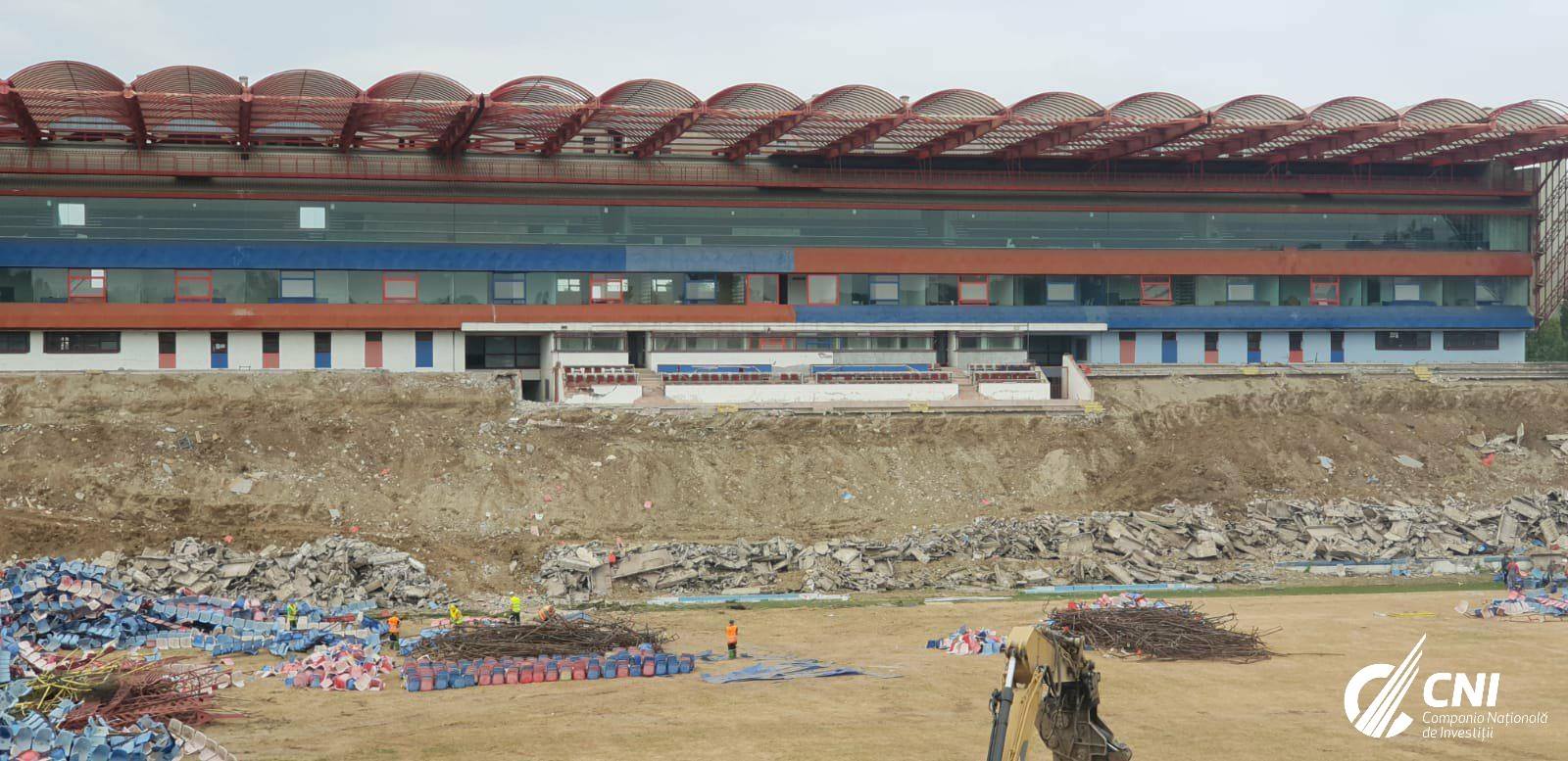 © Compania Națională de Investiții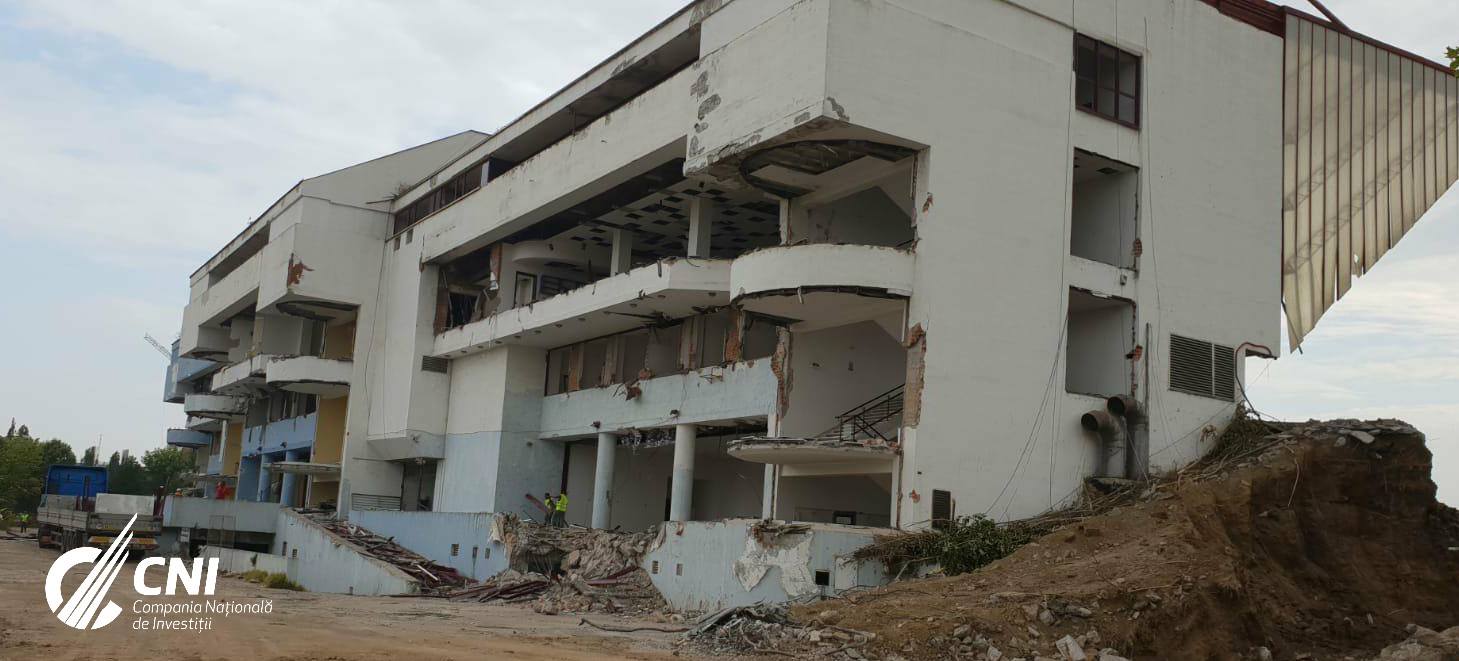 © Compania Națională de Investiții