Rotterdam: Feyenoord asks for more time
source: StadiumDB.com; author: michał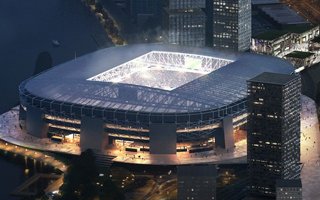 While the football club needs 3 more months to evaluate the financial benefits of planned 63,000-capacity stadium, the design is evolving. At a recent meeting representation of local residents accepted the updated concept.
In recent days community representatives of the Veranda district met with Feyenoord City project director Frank Keizer. He briefed them on evolution of the proposed megaproject, representing crucial part of a €1.5 billion redevelopment of Rotterdam's waterfront.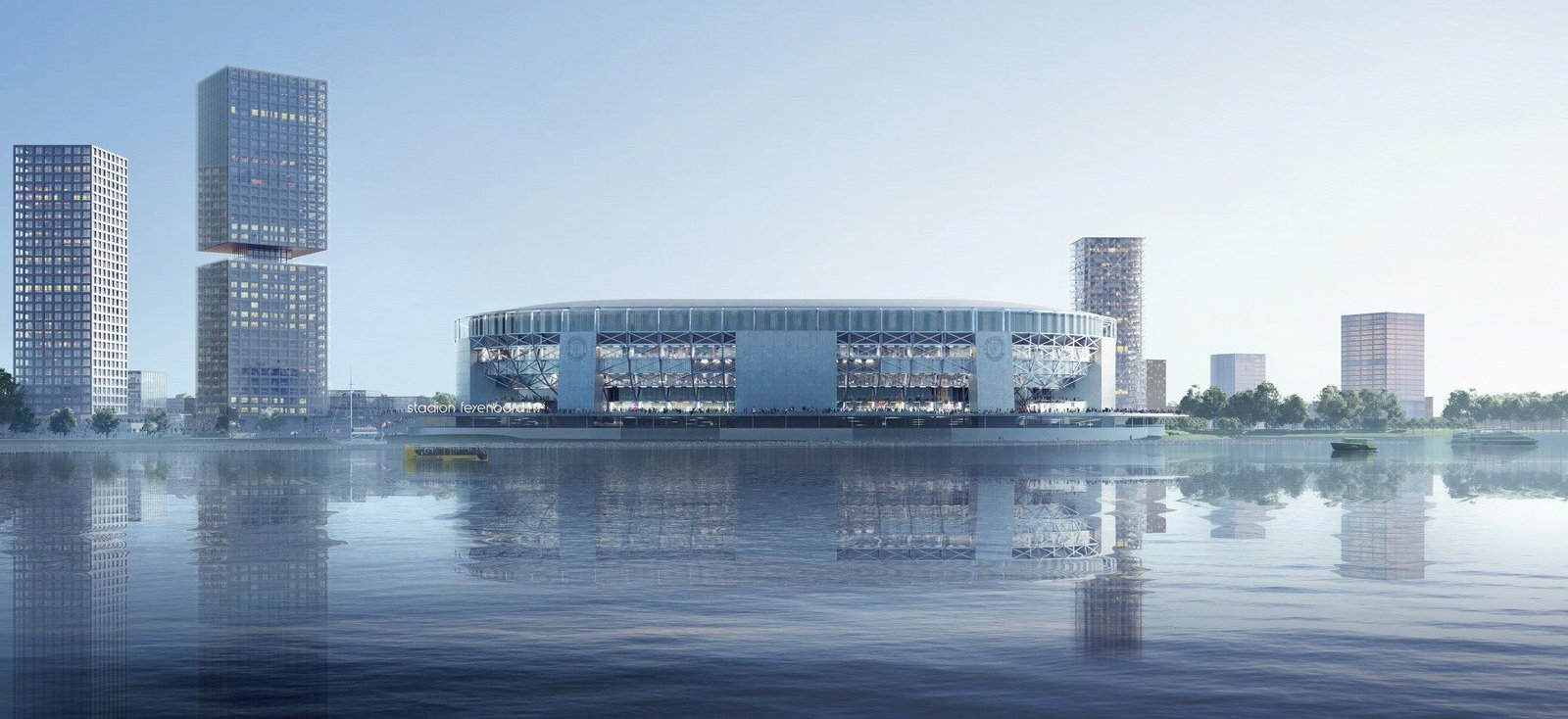 The residents were treated to updated images of the stadium. Its design is simplified, while the overall form less imposing. With flattened roof its height has dropped from 60 to 53 meters. The meeting's outcome suggests acceptance of such means by the residents of Veranda. The height of proposed skyscraper remains high, at 100-120 m.
While the stadium's size was reduced, its capacity remains as planned: 63,000 people. Equally, the stadium's cost is planned to stay at around €365 million, while the wider Feyenoord City scheme went up by over €20 million, now expected to cost €444m.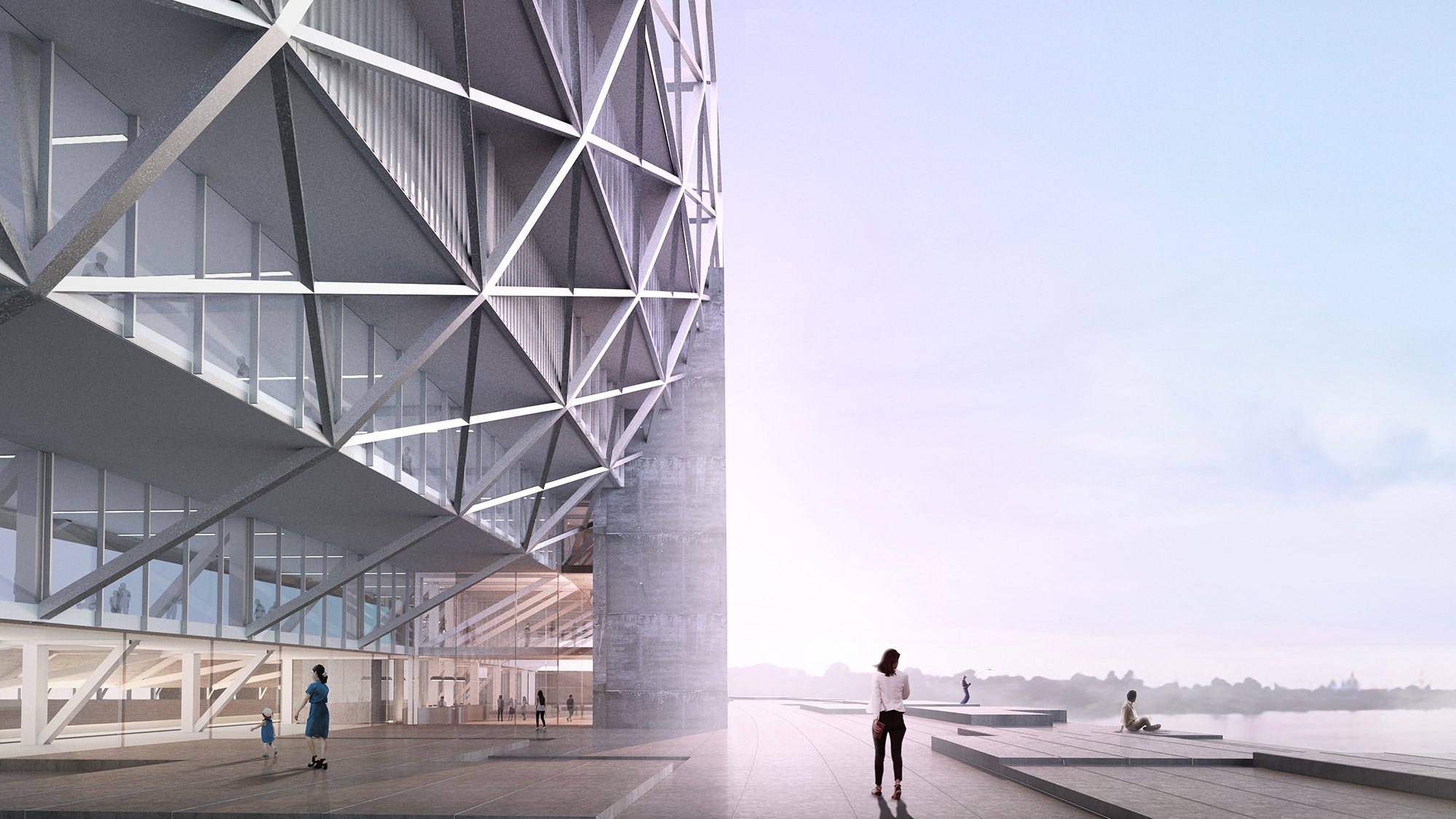 New renderings show both the interior and exterior of the Netherlands' largest stadium when it opens. Previously, last year, the date was suggested at 2022 or 2023. Now only the latter is left as groundbreaking moves from 2019 to 2020.
However, the entire time frame should be treated as indicative rather than final, because Feyenoord themselves asked for more time. The team needs some 3 more months, until late November, to evaluate the business case of their new stadium.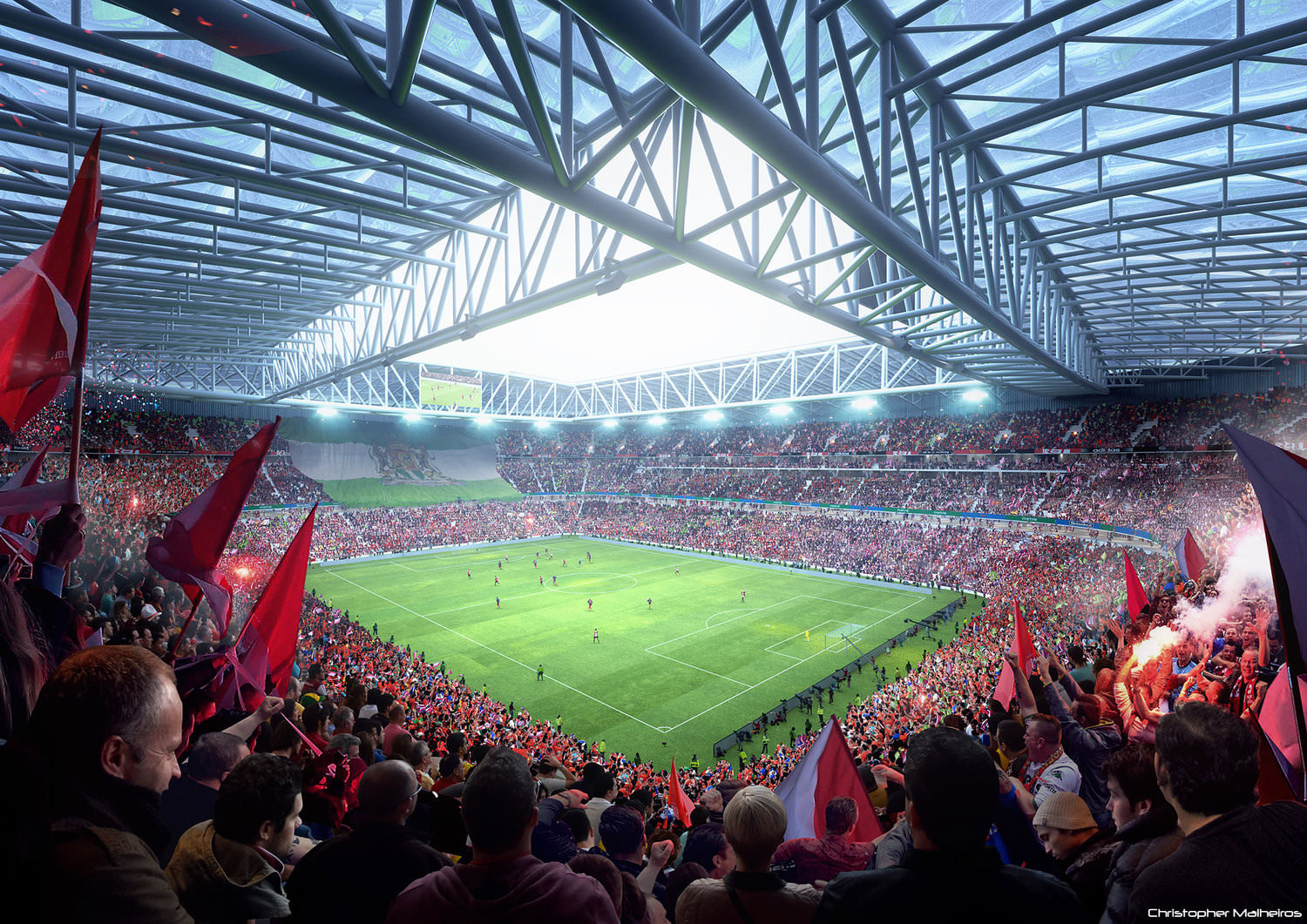 Earlier this year one analysis suggested Feyenoord would not gain as much as needed to dominate domestic rivals Ajax and PSV in the long term. Current goal is for the team to gain additional €25 million for player spending just in the first season at the new stadium.
However, the scheme is based on external investors, who are expected to contribute over €250 million, as well as on bank loans. The municipality of Rotterdam is expected to add €40 million, which also isn't sealed yet, even though seems likely to pass.