Rotterdam: Analyst questions viability of Feyenoord City
source: StadiumDB.com; author: michał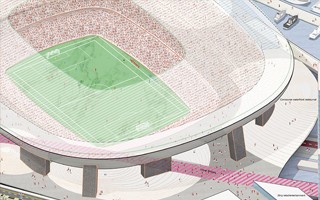 If not as a project altogether, then at least for Feyenoord the new commercial project planned on Nieuwe Maas riverside may be a risk more than a chance. Or so claims sports economist dr Tsjalle van der Burg.
While Feyenoord is expected to make final decisions on participation in the Feyenoord City scheme this summer, not everything is going great around the stadium. Groundbreaking in 2019 is already hard to imagine, 2020 is the more realistic date. And if built, will the stadium be a lifeline for Feyenoord?
According to a new study by sports economist dr Tsjalle van der Burg of the University of Twente (Feyenoord fan privately), the relocation idea might not be as good as it may seem according to club estimates.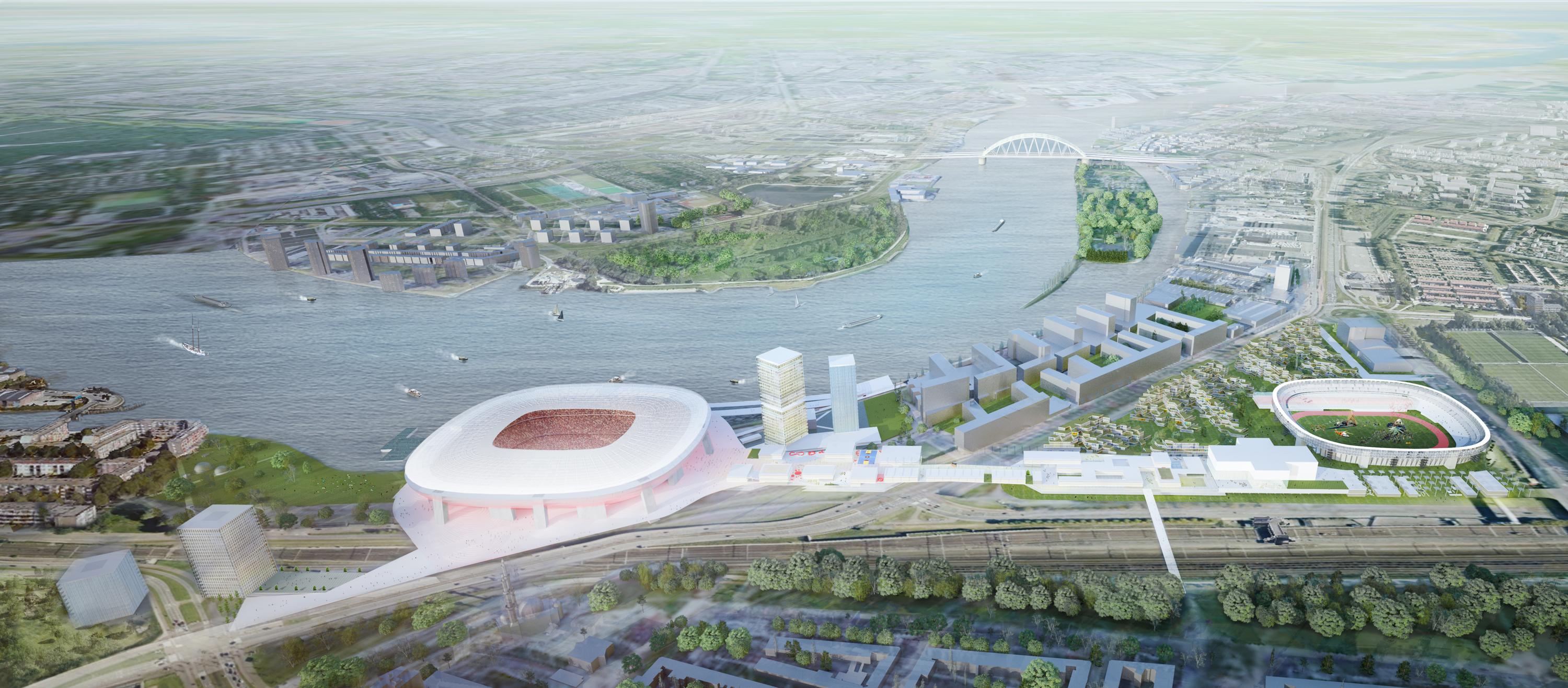 On almost 60 pages van der Burg considers pros and cons, basing his estimates on official revealed numbers of the project. His conclusion is far from optimistic and he ends by recommending that the club should stay put and redevelop De Kuip, even along the rejected BAM concept.
While achieving key features of the Feyenoord City stadium (including the capacity of 63,000), reconstruction might prove nearly twice cheaper and far less risky for the long-term safety of Feyenoord.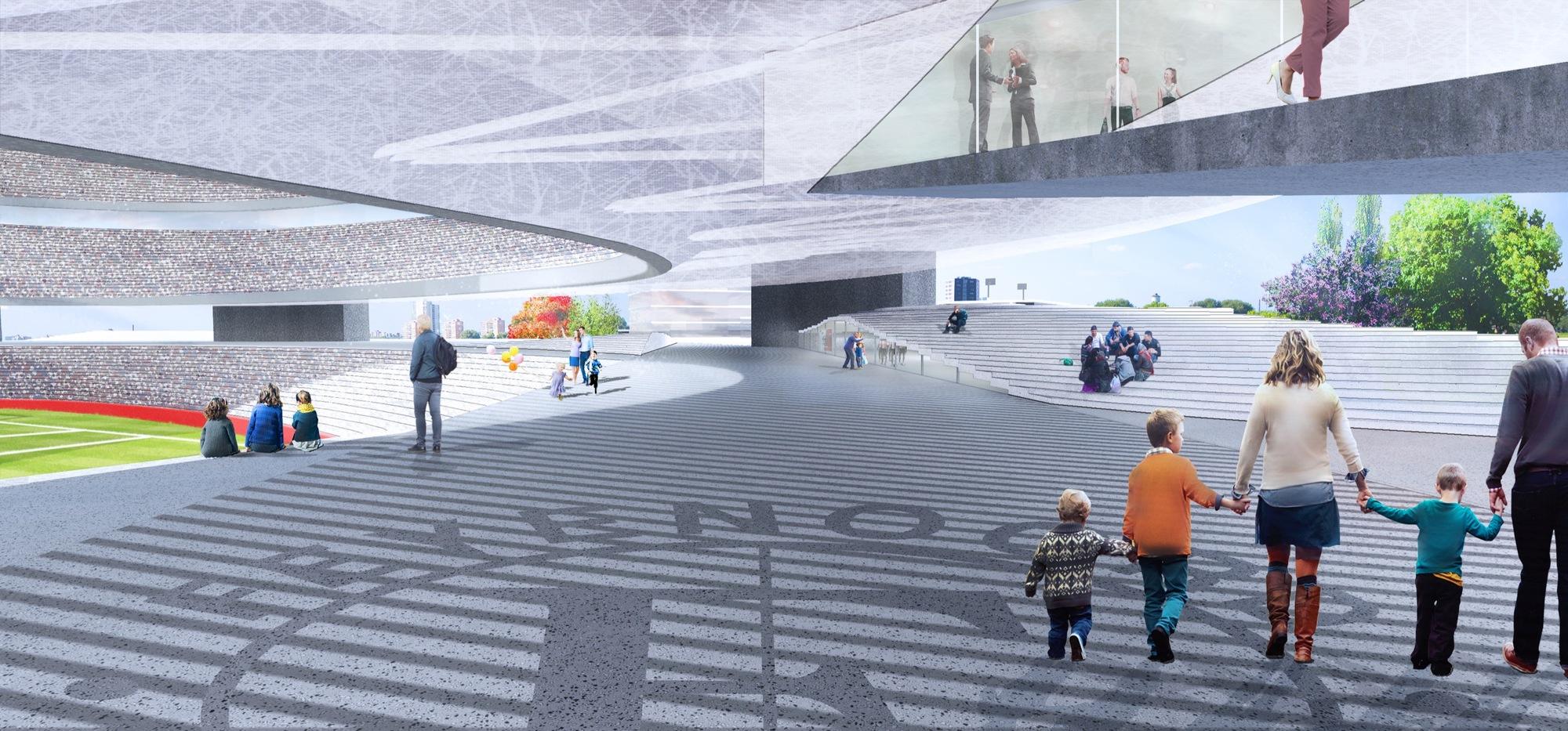 While the Rotterdam club hopes for the best, its own estimates put viability of the plan in question. Or at least they may be read that way, as proven by the University of Twente analysis.
Feyenoord suggests the minimum growth of transfer budget should reach €53 million over a decade, which translates to additional €5 million on average, however not in the first two years. The club also sees a chance to multiply this portion and reach €120-146 million over the first decade at the new stadium, however the chance of doing so isn't too great, according to van der Burg.

Meanwhile, the risk of being involved in the construction of the new stadium (€366 million officially, but over 400 million potentially) is far greater, according to this analysis. If the stadium goes bankrupt, it could threaten the very existence of Feyenoord.
With such alarming prospect being drawn by a renowned expert, it's no secret that supporters association FSV De Feijenoorder appeals for opening the new stadium issue to public debate.