Rotterdam: It's official, De Kuip plan scrapped
source: StadiumDB.com; author: michał
The winning bidders found not to be able to deliver the stadium expansion within budget. Feyenoord lost a year of works and is left without a backup plan. What now? We wait…
In April last year the bid by Feyenoord Founders Consortium (BAM, Siemens, AM) was selected to redevelop the monument-listed De Kuip. Works on the project had been ongoing for months until recently news of trouble began surfacing.
As it turned out, the consortium could not fit the proposed solutions within their initial budget of €200 million. Feyenoord was ready to accept 206 million, but it's now clear that the total value of the project would grow to 215 million (220 including inflation).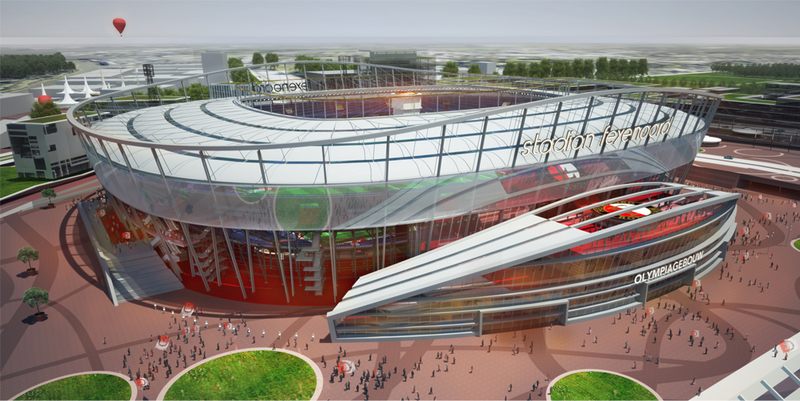 "On Wednesday, March 4, negotiations were in their final stages and it seemed a positive outcome is possible. On March 9 both parties jointly determined the talks would not lead to a satisfactory final and it was decided to abandon the negotiations", Feyenoord's statement reads.
The club denies having a "plan B" ready. "We have in recent months fully devoted our resources to work on the BAM project and had no time to spend on a backup plan. We'll have to do it now. It's going to be a few months before we can establish which direction we want to go in", said René van Ierschot, special projects director at Feyenoord.
Ever since news started surfacing about the stadium plan not being feasible, the runners-up from last year (Red De Kuip) have been reaffirming their willingness to take over. Their concept was recently reviewed and updated and is declared to be possible to implement for €194 million.