StadiumDB Newsletter: Issue 81 - From Milan, through Cologne, to Lviv
source: StadiumDB.com; author: michał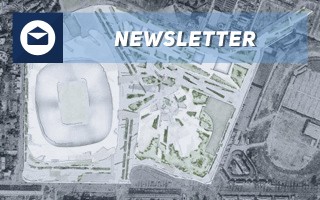 While Milan is in the wake of making a huge decision on San Siro's future, we've also taken a look at German, English, American and Ukrainian stadiums recently, having added two fresh designs as well.
We have to begin with developments around the much-discussed San Siro replacement. Last week the feasibility study regarding future Inter and AC Milan stadium brought us one rendering. Not much? Quite the opposite, it reveals why exactly both clubs are so eager to demolish San Siro. They simply need the space it occupies in order to make their new stadium economically viable. But can a temple of football simply be replaced by shopping and leisure? Watch this space, there will be more updates coming!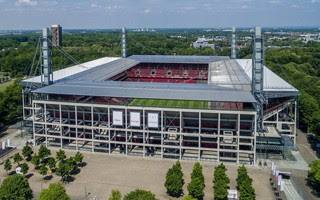 Speaking of feasibility studies, the one commissioned in Cologne has now delivered its main result: YES, it's entirely possible to add 25,000 capacity to RheinEnergie Stadion. BUT it would come at a very high price of €215 million. That's an early estimate too, so we should expect the price to change once further details are established.
Staying in Germany for a moment, there was a symbolic piece of good news: Schalke 04 celebrate the last installment and thus 100% repayment of loan taken to build Veltins Arena. It took 20 years to cover the €123-million loan, as was planned. But while in Gelsenkirchen there's a symbolic moment of celebration, in Magdeburg it's haaard work. Workers are doing what they can to strengthen the structure of MDCC-Arena in order to allow supporters to jump once more. The stadium will also grow by 4,000 during these changes.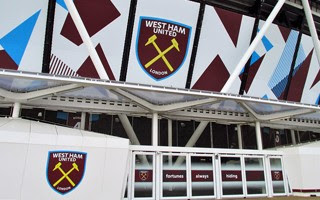 Meanwhile in London, the borough of Newham still cannot come to grasp with how they managed to lose so much money on their initial London Stadium engagement. The borough paid £40 million in loan that will never be recovered in order to become co-owners of the stadium. Then they lost further £12.5 million on management before finally dropping out. While perhaps not at the same scale, there's also pain about lost money in Scunthorpe. Sure, they finally got their planning permission, but it came late enough to make the project at financial risk due to market changes.
We also covered the bold plan of FK Karpaty Lviv, bold especially in the face of poor odds in Ukrainian football. The club aims at building a new stadium within Stadion Ukraina's footprint, using only private money. But in order to be viable, the project has to include extensive commercial facilities around, for which there's actually approval at the city hall. So we look forward to hearing from them again!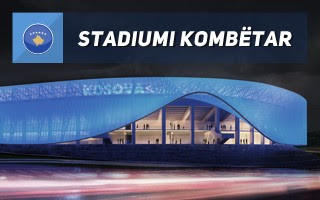 We also enjoyed a bunch of fresh renderings in recent days, thanks to two major developments. First, the approved design for Kosovo's first proper national stadium has been revealed. While economic, it's also attractively composed and surely worth your look. Then on July 16 we saw how the FC Cincinnati stadium will look. While Populous were 'only' asked to finish what Meis Architects had started, their work resulted in a completely rethought stadium. Enjoy!