England: Scunthorpe granted long-delayed permission
source: GrimsbyTelegraph.co.uk / Scunthorpe-United.co.uk; author: michał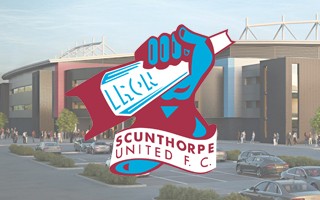 Even though green light for construction is good news, Scunthorpe United are furious. Extended and unexplained delays in proceedings have cost the team millions, reportedly.
In early July the North Lincolnshire Council (NLC) has granted planning permission for the new stadium, expected to replace existing Glanford Park. Now Scunthorpe United FC are able to begin demolition of the first stand.
Gradual reconstruction is the only way for the project to enable constant football use during the process. At present no specific date for beginning has been announced but eventually the club should receive an 11,000-seater worth some £30 million, equipped with up to 18,000 lettable commercial space.
Except that the club's post-decision statement is far from enthusiastic about the July 3 announcement. Instead it goes very bitter, which is caused by the North Lincolnshire Council's delays in decision-making.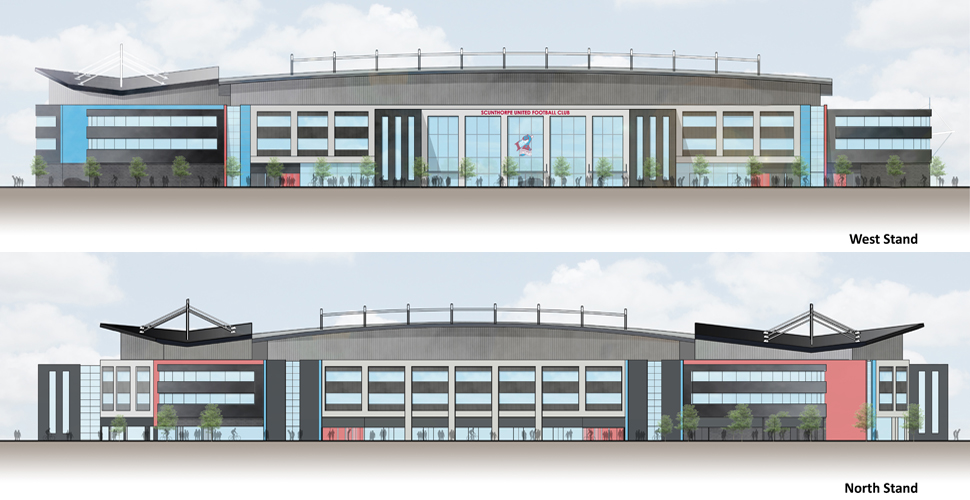 According to British law, the council should make their determination within 13 weeks, unless there are significant objections to examine before giving the green light. But while no organisation or individual officially opposed the project, it still took 11 months, starting on August 2, 2018.
Due to lack of official cause and no explanation, the council already had to return all of the money paid by Scunthorpe United FC when filing their documents (£56,000+). Moreover, the club had actually filed two separate applications on that same day. The other, an outline application for 160 homes around Glanford Park, is still not determined by the NLC.
In the club's statement chairman Peter Swann doesn't hold back with his criticism: "The delay in developing a new stadium, firstly at the Lincolnshire Lakes and now for a simple redevelopment of our existing ground has cost the Club millions. The council's delay has prevented the introduction of new commercial uses that will ensure the Club's financial viability, all of which has been compounded by the council's lack of explanation as to the reason for this delay. The Club are currently in dialogue with their lawyer as to further legal action and are calling for a full investigation into the planning delays and the Lincolnshire Lakes."
The last sentence refers to the council's constant delays on SUFC's previous stadium scheme, which would have been part of major expansion of the town. On several occasions, including one radio interview by cllr Rob Waltham, there were statements indicating that the deadlock may have been intentional, as noted by SUFC more than once.
Following the latest decision Rob Weltham pushes back and calls on the club to finally start actual stadium work. "The approval has now been granted by officers following a lengthy legal process and the signing of the legal agreement detailing the formal planning conditions. I am pleased to finally see this legal process completed and now the ball is firmly with the club to make this fantastic new investment happen." the councillor has said.