Cologne: Expansion doable but expensive
source: StadiumDB.com; author: michał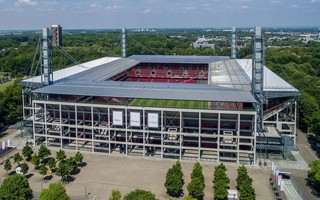 1. FC Köln reacted with hope to the latest feasibility study into possible expansion of RheinEnergie Stadion. But reaching 75,000 would come at a very, very high price.
As you may remember, the recurring theme in Cologne since 2015 has been the expansion of RheinEnergie Stadion. For the football club, which has average attendance of 49,547 (99.1% occupancy) it has always been priority to expand the existing ground, though options of relocation were also floated at times.
Back in 2017 a feasibility study by Albert Speer + Partner suggested it's not economically viable to add capacity to the existing stadium. It should be noted, though, that two analysed variants were to add 10,000 and 17,000 to the current 50,000. Meanwhile, 1. FC Köln are aiming much higher, at 75,000!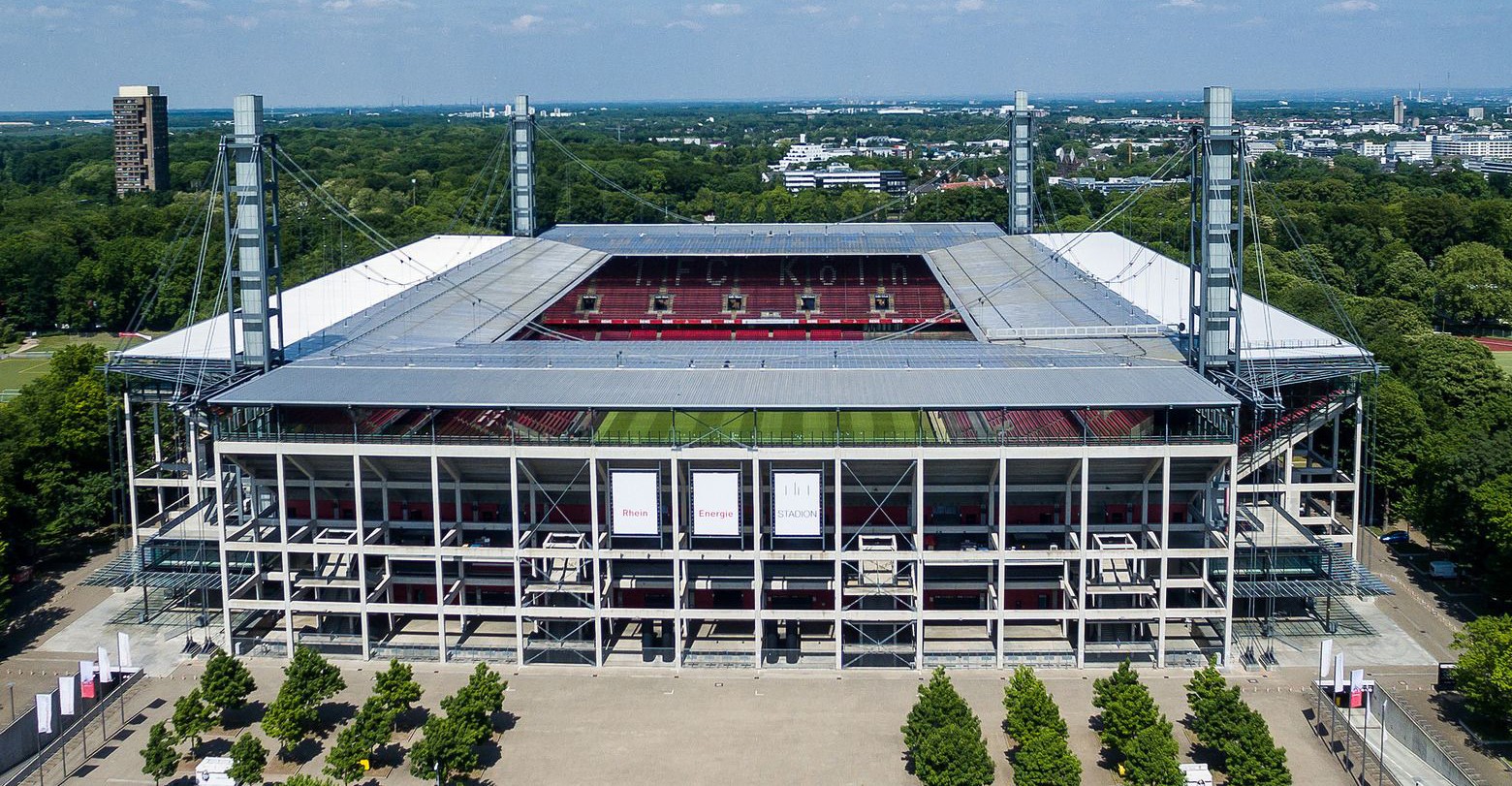 Fot: dronepicr (cc: by)
Therefore another feasibility study was commissioned in recent months, this time seeing architects of the original stadium working on its potential upgrade. Kölner Sportstätten (KSS), the municipal company operating the stadium, has today revealed early results of the study. The architects evaluated that increase of 25,000 is indeed possible in technical and engineering terms. However, they did not include potential lanscaping and heritage constraints.
For the football club it's already very good news, if we are to go by their original statement, made earlier today.
"Expanding RheinEnergie Stadion was and still is our preferred option to give more FC fans the opportunity to experience our home games and at the same time sustainably increase the revenues of 1. FC Köln. The studies presented show that this would be possible. This is for us an encouraging result at least. We will now start internally with the relevant committees and subsequently in close cooperation with the KSS and the City of Cologne to take further examinations." said Alexander Wehrle, managing director of 1. FCK.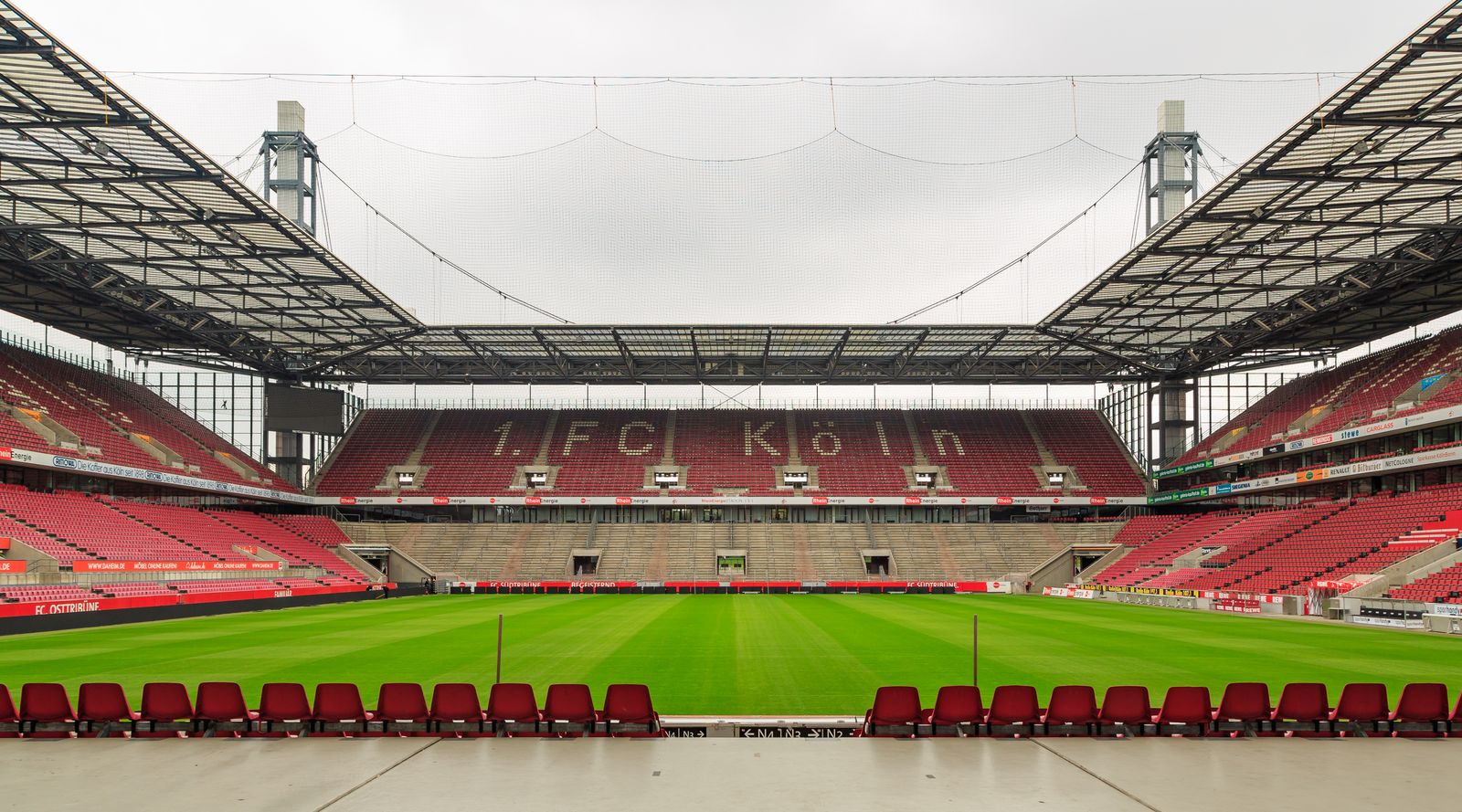 Fot: CEphoto, Uwe Aranas (cc: by-sa)
As you may have noticed, Wehrle did not mention the cost. Nor was it included in the club's statement overall. And there's a reason for it: €215 million is a staggering price for an expansion project. To put it in context, the existing stadium was built in 2004 for a mere €120 million.
And on top of all that, we're still talking about very early, preliminary estimate of how expensive it could get. Take into account the possible restrictions mentioned above, add on top of that inflation and labour market fluctuations and other variables and the €215 million might grow substantially.
This itself is enough to raise doubts. Today's Kölner Stadt-Anzeiger suggests that the idea of expansion has just got less realistic with the latest announcements. But it seems crucial to see how it could be financed.
"The figures currently available for an expansion are a first indication of possible costs. Therefore, at present no serious statement on costs and financing is possible. The topic of sound cost estimation must now be tackled together in the next project step." said Andreas Wehrle.
For the city the best way, as it currently seems, would be to sell the stadium and leave FC with the problem of funding entirely. Getting rid of an asset like that would also be controversial, though it looks less divsive than using taxpayer money to boost a private team's revenue at a very steep price.