Cologne: 1. FC Köln stadium expansion doubtful
source: KSTA.de / Stadionwelt.de; author: michał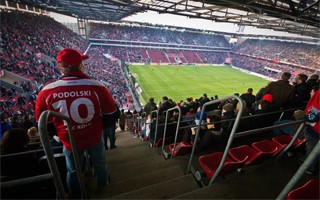 Reaching the desired size of 75,000 seems extremely unlikely for Bundesliga team 1. FC Köln. However, smaller expansion of their current home are possible, should the city and club agree.
On Wednesday a meeting was held in Cologne regarding the desired stadium expansion lobbied for by 1. FC Köln. The meeting focused around feasibility study carried out by renowned architectural practice Albert Speer + Partner.
The study clearly discourages authorities from following the most ambitious plan of expanding RheinEnergie Stadion by 25,000. While reaching the capacity of 75,000 is not impossible technically, it's not a viable solution or an economically sensible one.
Most importantly, it would force installation of a retractable roof at a significant height in order to protect residents from the noise, which severely impacts the cost.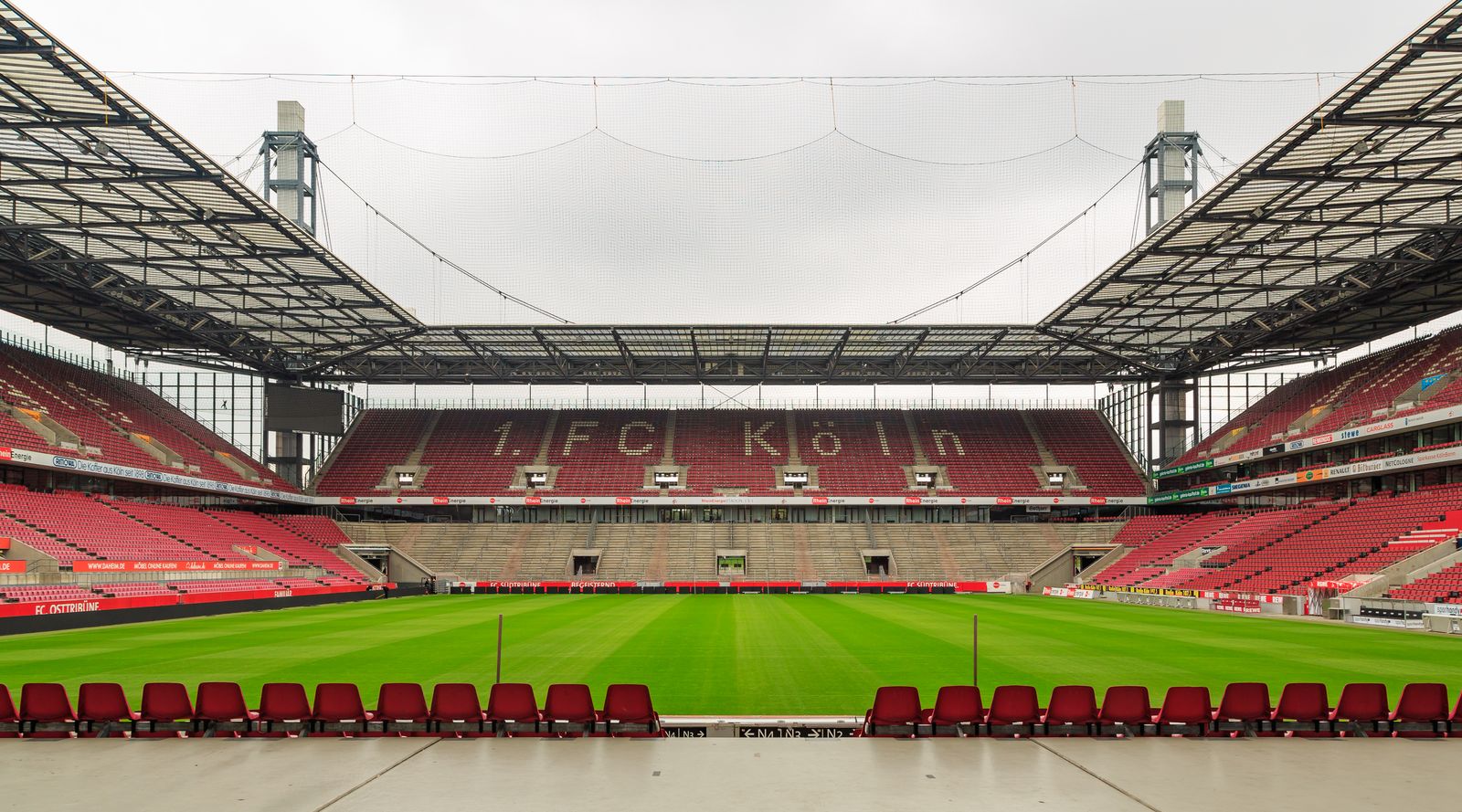 Photo: CEphoto, Uwe Aranas (cc: by-sa)
However, Albert Speer + Partner's study doesn't rule out smaller size increases. Two other variants include final capacity of 60,000 or 67,000 and both are possible to carry out, of course should the city and 1. FC Köln agree terms of such project.
As previously announced by the football club, 1. FC Köln is still analysing the possibility of building a private stadium from scratch in a new location. One of the possible sites is not too far from their current Müngersdorf home, along the A1 highway in Pulheim.