Bundesliga: Could 1. FC Köln build a new stadium?
source: Geissblog.koeln; author: michał
It may be just a negotiation strategy or a viable long-term solution for the Billy Goats. For now it's a plan for the post-2024 period, assuming that the club remains on course.
1. FC Köln have signed their stadium lease for RheinEnergie Stadion in 2014. It's a fresh deal, binding the team to their current home for a decade. Each year they are to pay the municipality €7.9 million ($8.9m) if they play in Bundesliga, with an option of lower rates should they be relegated.
At this point the situation is quite the opposite, as they follow Bayern and Borussia for domestic championship. Surely a lot will change as the season moves forward, but the club's financial situation isn't only stable, it's very good. With reasons for optimism and games sold out it's no wonder they're thinking of the longer time perspective.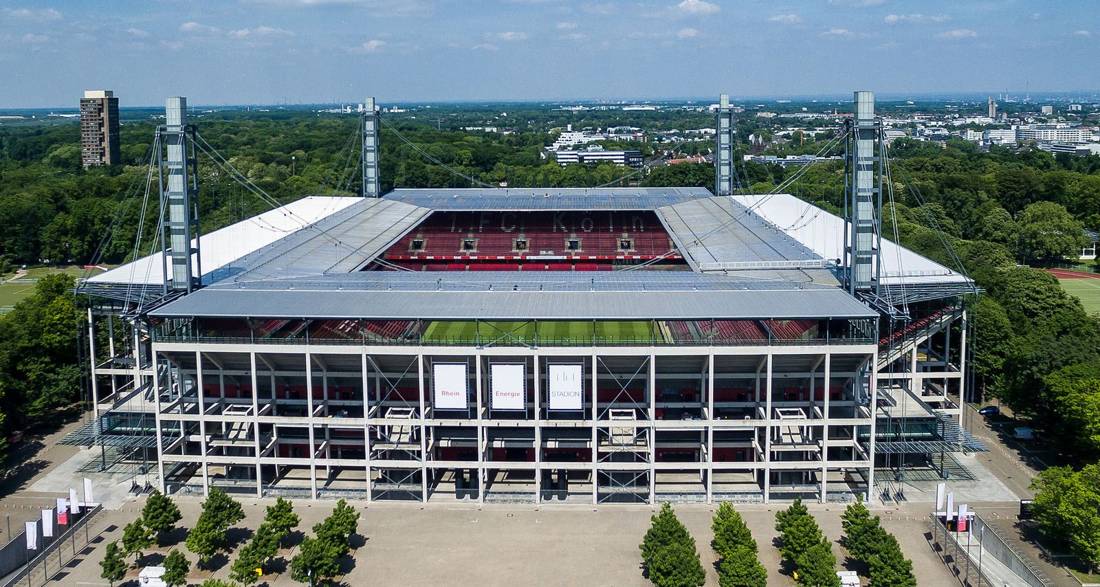 Poto: dronepicr (cc: by)
As we wrote last year, the Billy Goats already had announced a plan to expand RheinEnergie Stadion, even to beyond 70,000 people. According to CEO Alexander Wehrle, the municipality so far expressed little interest in such project. Attempt to buy the stadium from the municipality at an earlier date also didn't go through.
That's why during the Monday shareholders meeting two options were drawn. First is the above-mentioned scenario, which would see 1. FC Köln buy the stadium back from the city and expand it to no less than 60,000 capacity.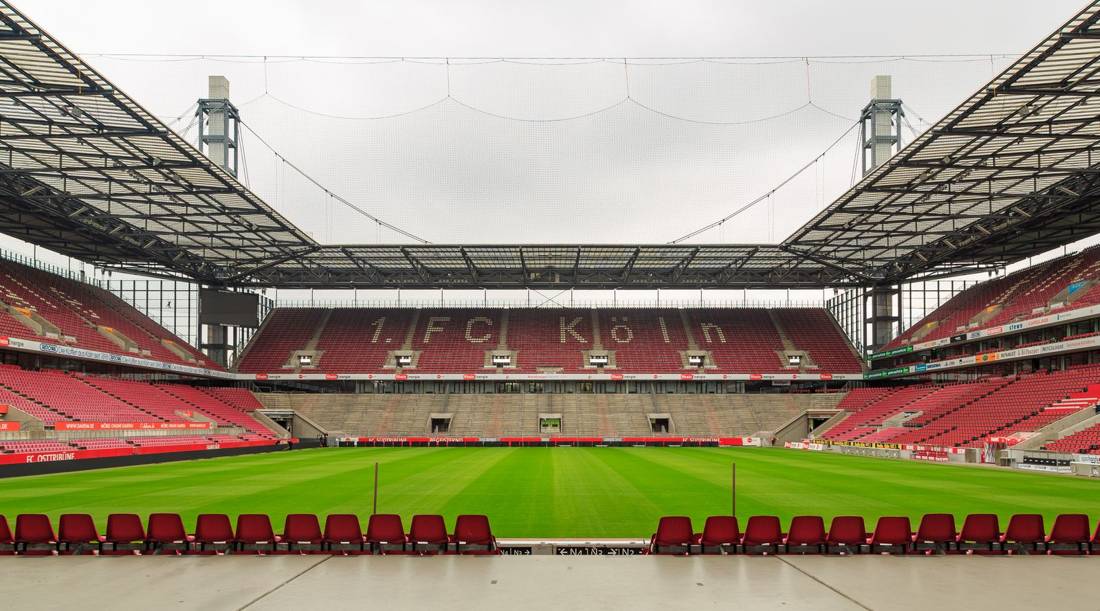 Photo: CEphoto, Uwe Aranas (cc: by-sa)
The other possibility is building a different stadium and moving away from the historical Mungersdorfer Stadion site. Not a preferred option and clearly at this point it's mostly an attempt to gain leverage on the city. Nevertheless, it might be more viable than it seems on the surface. Building a private stadium might prove only slightly more expensive than the 10-year lease.
It's already been done by Borussia M-gladbach, who moved to a private stadium. Additional incentive for 1. FC Köln might be the German bid to host Euro 2024. Being part of it would be a good incentive, improving the private stadium's financial viability.