Germany: Seats removed, stablisation of Magdeburg's north stand ongoing
source: Volksstimme.de; author: michał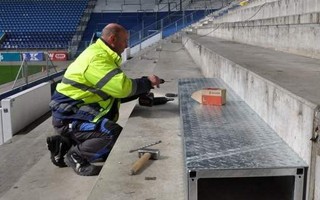 MDCC-Arena in Magdeburg will soon grow to just over 30,000 spectators. A 4,000 increase is owed to the removal of all seats from the north end. But before fans are allowed inside, the structure has to be stabilised.
It began officially on March 19 and will end in early 2020. The upgrade of MDCC-Arena in Magdeburg is on schedule, one phase even began earlier than expected. Additional steel supports are being placed under the north stand in order to stabilise it and ensure safety of supporters above.
You may recall, any form of jumping was prohibited in the stadium back in 2016, following the discovery of potentially dangerous wobbling of the north stand. 1. FC Magdeburg fans caused the tremor by jumping in unison and they could have even doubled the safe level initially envisioned, should they jump slightly faster.
"Drilling has already been carried out, now foundations are being set. Additional steel girders, running under the stands, will then be installed. So there is still a lot to do." says Heinz Ulrich of the municipal building management.
Final works are expected to conclude early into 2020 (though efforts to shorten the work are made), however after September 30 the football club may be able to allow supporters inside the stand. Until then 1. FC Magdeburg will only be allowed to accept 16,700 spectators, with north end closed.
Following the operation, capacity is also expected to increase substantially. The stadium will go from under 26,000 to 30,098 thanks to all seats being removed from the north end.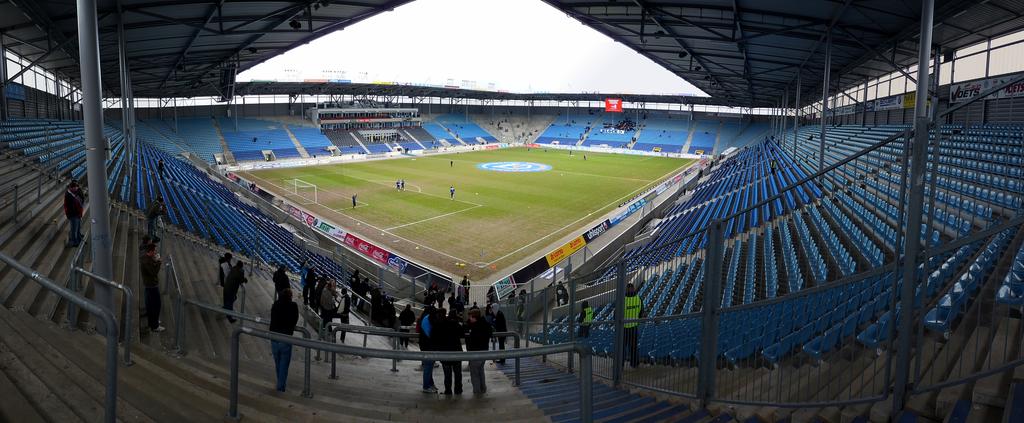 © Philip Schilf
As you can see in the photo above (background), only two corner sections so far are left for terracing. Now, with all seats already removed, the entire north end will see terracing introduced, adding 4,000 to overall capacity.
The operation was initially thought to cost €5.9 million but at the time of contracting it was already priced at €10.7 million. At this point it's uncertain whether it will remain unchanged by the end, receipts for specific phases already differ from previous plans and a lot still has to happen.