Germany: Fans in Magdeburg banned from bouncing
source: MDR.de; author: michał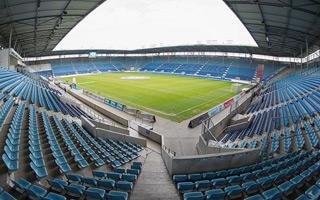 Rhythmic jumps by several thousand people are considered dangerous as MDCC Arena's stability is challenged. Fans of FC Magdeburg now have to stand still during games.
Supporters of 1. FC Magdeburg are among the most famous in German lower leagues. And no wonder, they're by far the most numerous fanbase in 3. Liga with attendances of 16,842 people per game.
The impressive crowd size at MDCC Arena unexpectedly became problematic after recent game against Hansa Rostock. Why? The below clip shows supporters bouncing rhythmically as they usually do…
Except that this time the stadium's structure was monitored for anomalies and the analysis brought alarming results. As quoted by Mitteldeutscher Rundfunk, the stadium was built to withstand pressure of 11 kN/m2, while the registered figure was 11.4 and with slightly higher frequency of the jumping it could have been even 21 kN/m2, almost double the 'safe' level.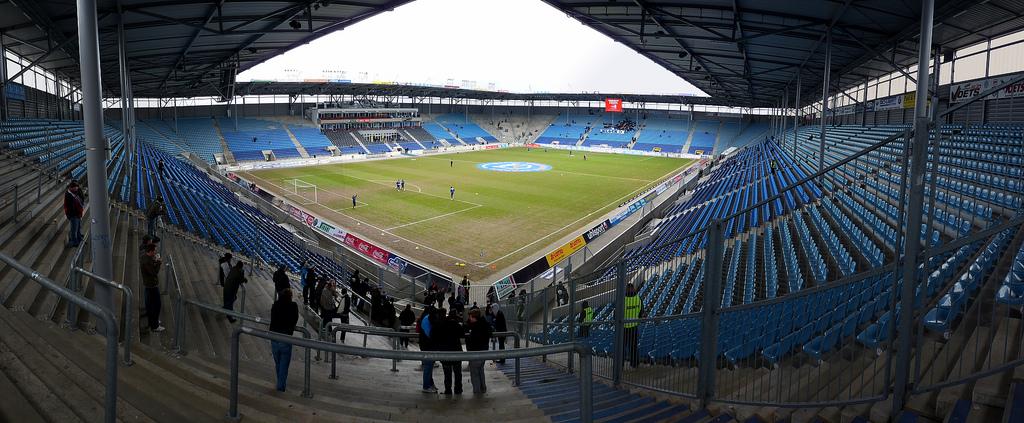 © Philip Schilf
In recent days the findings were highly debated with a proposal to not allow fans inside the stadium for last weekend's clash with Hallescher FC being seriously considered. However, as fans agreed not to jump in unison any more, further games will be held as planned.
1. FC Magdeburg and the city are now awaiting full results of the analysis, which is due before the end of 2016. A satisfying long-term solution is expected to be developed by mid-2017.
Issue of bouncing stands has been surfacing in several cities across Europe. Perhaps the most famous case is that of Nuremberg's Frankenstadion, where most vocal groups of fans were removed from the problematic upper tier to much more stable lower sections.