New design: Because Populous had to change it all
source: StadiumDB.com; author: michał
When you hear about Populous taking over someone else's project, don't expect cosmetic changes. It's a total revamp in Cincinnati, bringing some fresh stuff to MLS stadium lineup. No revolution, but interesting addition.
When it was announced in March of 2019 that Populous would take over design work at FC Cincinnati's stadium, it was widely believed that there would only be a slight evolution of the plan.
Meanwhile, the outcome was presented today and it's a nearly entirely revamped plan, at least in terms of architecture created. Design is new and so is the name, now officially West End Stadium. Of course it's bound to change when naming rights are sold, probably some time before opening.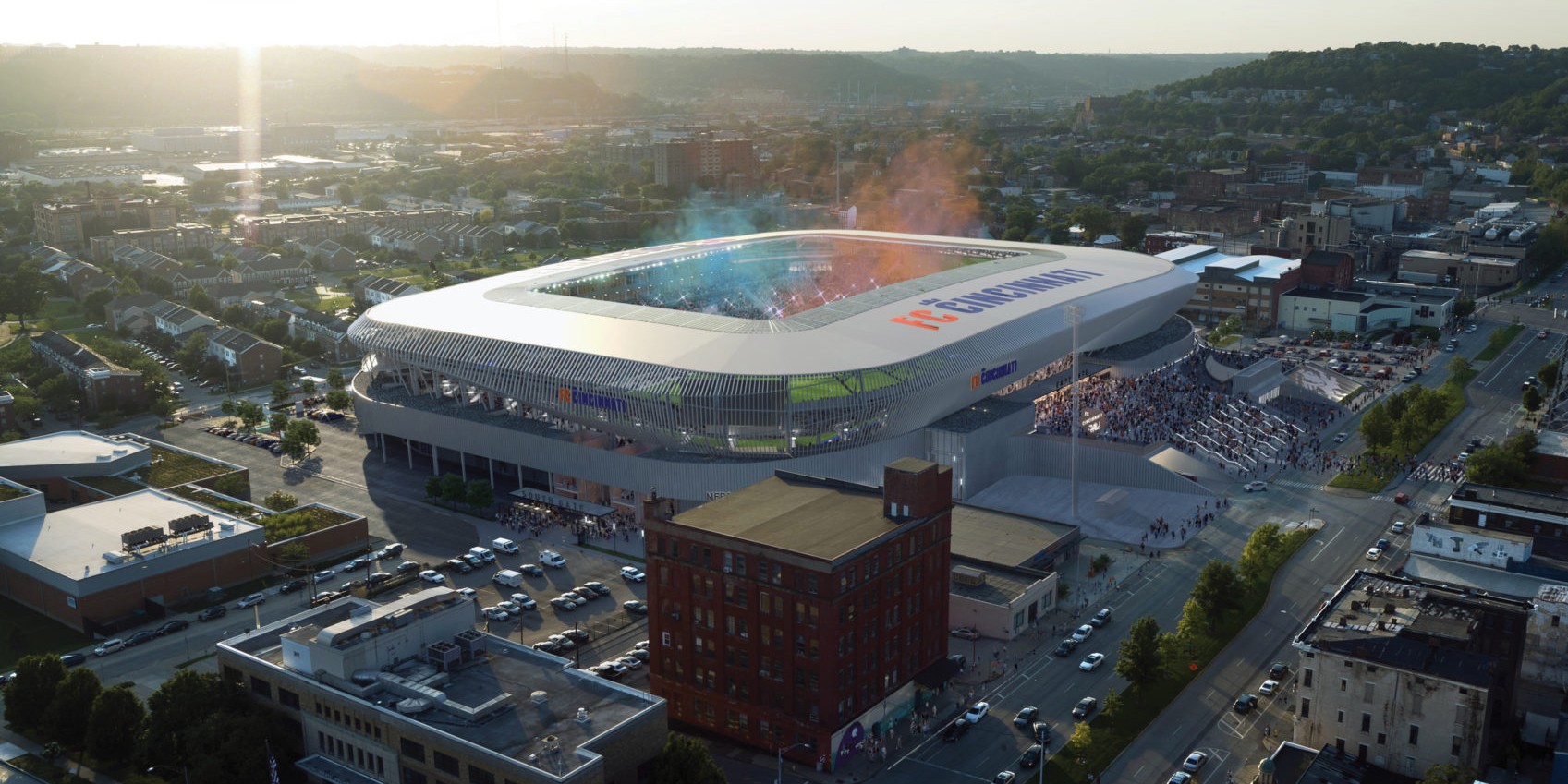 © FC Cincinnati / Populous
The stadium's facade was changed from translucent membrane to an intricate set of 513 fins, each richly covered with LED lights. As a result, the facade provides great ventilation and may still become a living screen at night.
This won't happen only on the west side, which is closer to homes of the local community and light pollution was an issue. Here, at the main stand, which will house club offices, sporting facilities and bulk of the hospitality.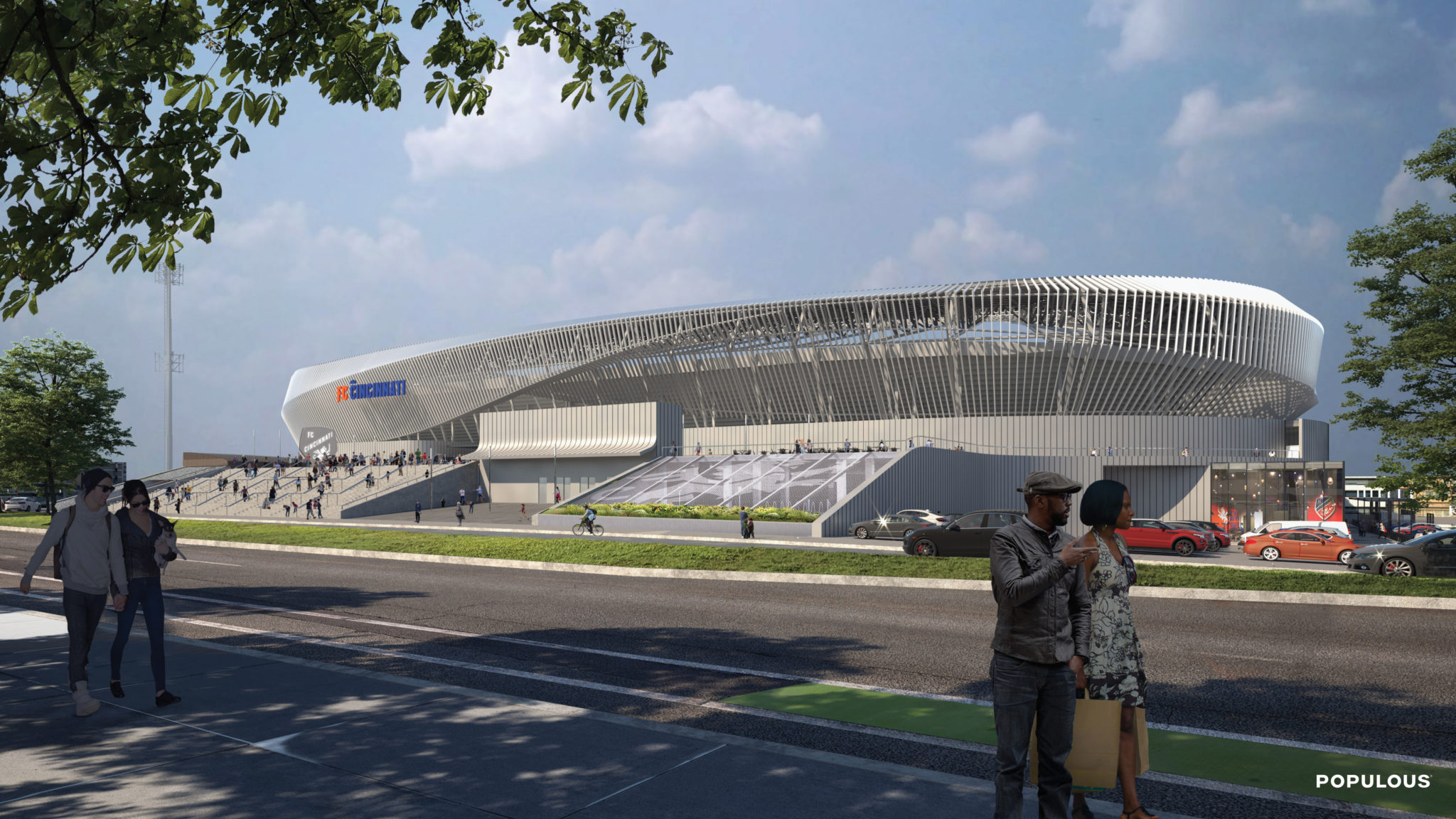 © FC Cincinnati / Populous
While we're at hospitality, the stadium will offer a great percentage of premium seating, 17% of total capacity. That's unseen throughout MLS and final number of expensive seats can be matched only by NFL stadia. Overall, 4,500 premium seats are planned, spread across open sections, 54 private boxes, 2 party suites and 3 field-level suites.
On the other side of the spectrum, regular fans will also will not only fide affordable seats. All of the spectators are to be placed within 15 and 130 feet from the field (5-40 meters), which means a very compact layout. There's also a single-tiered safe standing terrace behind the north goal, able to hold 3,100 standing fans.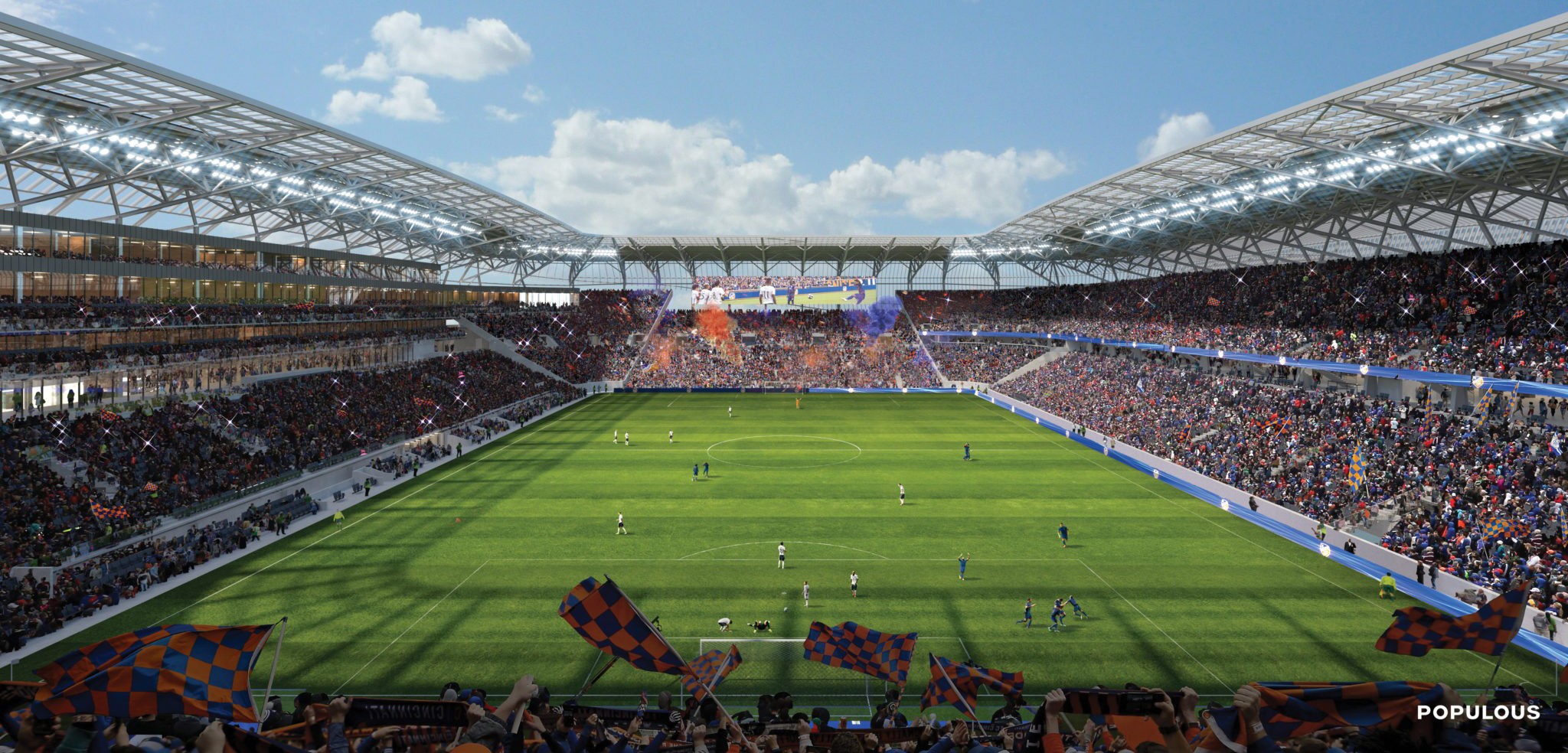 © FC Cincinnati / Populous
Outside the stadium crowd circulation was also rethought completely, with vast staircase in the east, leading to promenade around three stands of the stadium. Most of planned secondary uses are now incorporated into the promenade, opposed to individual buildings suggested by Dan Meis.
What largely hasn't changed is the stadium's price tag, still expected to be within $250 million, funded privately. Also, the opening date is still expected to be at the start of the 2021 MLS season. At present, enabling works are being carried out on the site.