Euro 2024 stadiums (Germany)
Description
UEFA Euro 2024 – stadiums, host cities and format of the tournament
All European Championships are unique events. Each tournament brings spectators to a different part of Europe, offering a fresh look at new football stars. What can we expect this time around? And above all – which stadiums will host the participating teams?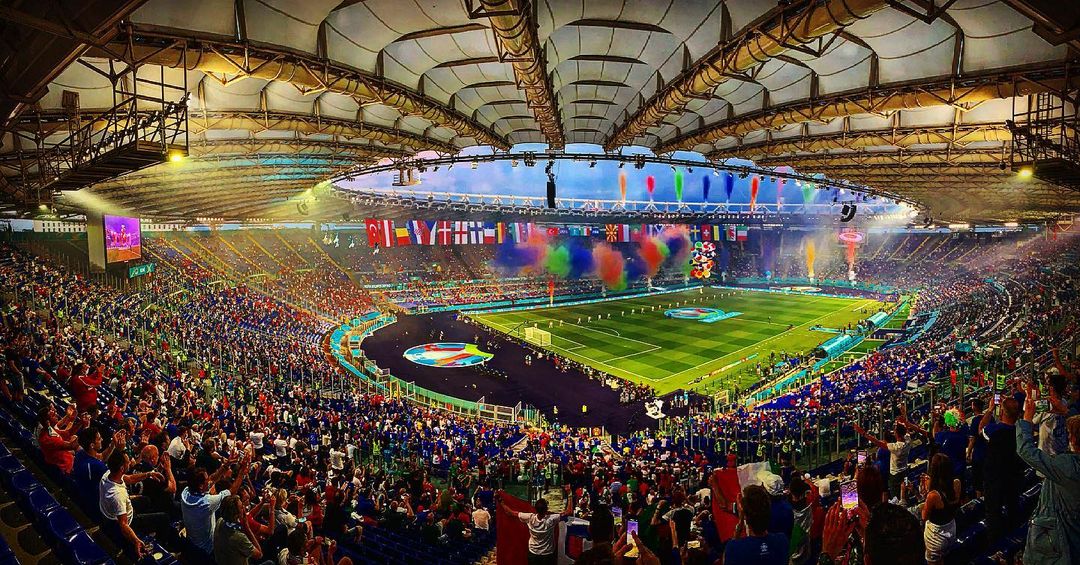 © @pedro___gram – Euro 2020 inauguration
UEFA Euro 2024 host debut
Germany will host the 2024 UEFA European Football Championship after being selected to host the 17th UEFA European Championship at the UEFA Executive Committee meeting in Nyon on September 27, 2018. Turkey was the only other country to apply to host UEFA EURO 2024. West Germany hosted the 1988 edition, but this will be the first time Germany has hosted the UEFA European Championship since reunification. The 2006 FIFA World Cup was also held in the country.
How many national teams will play at UEFA Euro 2024?
Germany qualified for the finals as hosts, meaning the country will be represented at its 14th consecutive EURO. Germany/West Germany has played at every EURO since 1972. West Germany won the 1972 and 1980 editions, while a reunified Germany triumphed at EURO 1996.
This leaves a total of 23 places in the finals to be filled in the European qualifiers running from March to November 2023 and the play-offs scheduled for March 2024.
What are the qualification rules for UEFA Euro 2024?
The teams are divided into ten groups of five (including those containing the four UEFA Nations League finalists) or six. The national teams play home and away, with the group winners and runners-up advancing directly to the UEFA Euro 2024 finals tournament. The remaining three teams will be determined in a play-off phase involving 12 teams selected on the basis of their performance in the 2022/23 Nations League.
What is the format of UEFA Euro 2024?
The format will be the same as for UEFA EURO 2020, with the top two teams from each of the final tournament's six groups progressing to the 1/8 finals along with the top four third-placed teams.
Where are the UEFA Euro 2024 stadiums located?
What do the UEFA Euro 2024 stadiums look like?
Football fans around the world are curious to know which stadiums will host UEFA Euro 2024 and what they have to offer. If you are one of them, we have great news for you!
We went into this topic in detail in the video, which you can watch below or directly on our YouTube channel. Ready for a virtual tour of the UEFA Euro 2024 stadiums? You'll be able to catch a glimpse of the state-of-the-art technology, the unique design of some of the venues and the overall atmosphere around the European Championship arenas!
What is the schedule for UEFA Euro 2024?
The final tournament of UEFA Euro 2024 will take place from June 14 to July 14, 2024. The group draw will take place in Hamburg on Saturday 2 December. As the host nation, Germany is seeded in Group A and will be ranked A1; they will therefore play the opening match at the Munich Football Stadium on Friday June 14. The final will take place at Olympiastadion Berlin on July 14.
Which cities will host UEFA Euro 2024?
Berlin
Berlin, the capital of Germany since reunification in 1990, is one of the most exciting and diverse places to visit in the country. Highlights of this city overflowing with history and culture include the Brandenburg Gate and the 368-metre-high TV tower, offering stunning views from its observation deck. Matches in Berlin will be played at Olympiastadion Berlin.
Munich
With a population of around 1.6 million, Munich is Germany's third largest city and a place full of history, art galleries, parks and beer gardens. Matches in Munich will be played at Munich Football Arena.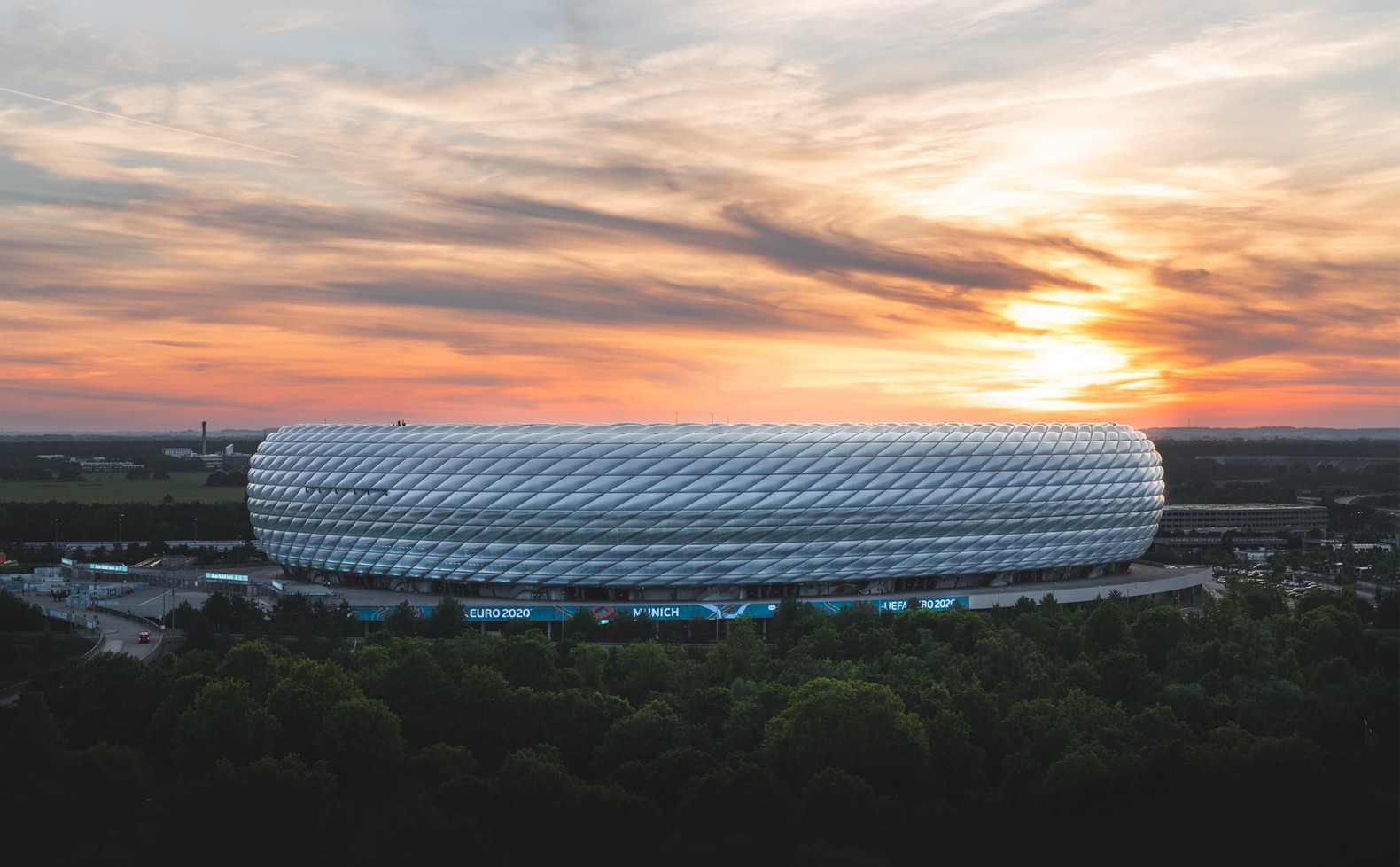 © Patrick Mueller – stadium in Munich
Dortmund
Regarded as the cultural heart of the Ruhr district, Dortmund was mainly known for coal, steel and beer 50 years ago, but has transformed into a major technology centre, with a vibrant cultural scene and a rich sporting heritage on display at the German Football Museum. Matches in Dortmund will be played at BVB Stadion Dortmund.
Stuttgart
Stuttgart is a major industrial city and home to two of the world's most famous car manufacturers, Mercedes and Porsche, but visitors can also enjoy a rich wine and culinary scene, with Flädlesuppe (pancake soup) at the forefront among the local specialities. Matches in Stuttgart will be played at Stuttgart Arena.
Gelsenkirchen
Gelsenkirchen is known for its history of coal mining and steel production, but today visitors will find green spaces, theatres and boat cruises, as well as the industrial heritage of the Ruhr district. Matches in Gelsenkirchen will be played at Arena AufSchalke.
Hamburg
Hamburg, Europe's third-largest city, which is nevertheless not the country's capital, has a world-famous harbour, rich cultural history, impressive architecture and nightlife, making it a 'wish list' city for many tourists. Matches in Hamburg will be played at Volksparkstadion Hamburg.
Cologne
Cologne, a city steeped in history, is situated on the Rhine River and is home to more than one million inhabitants, as well as the most visited monument in Germany: the Cathedral Church of St Peter, a UNESCO World Heritage Site. Matches in Cologne will be played at Cologne Stadium.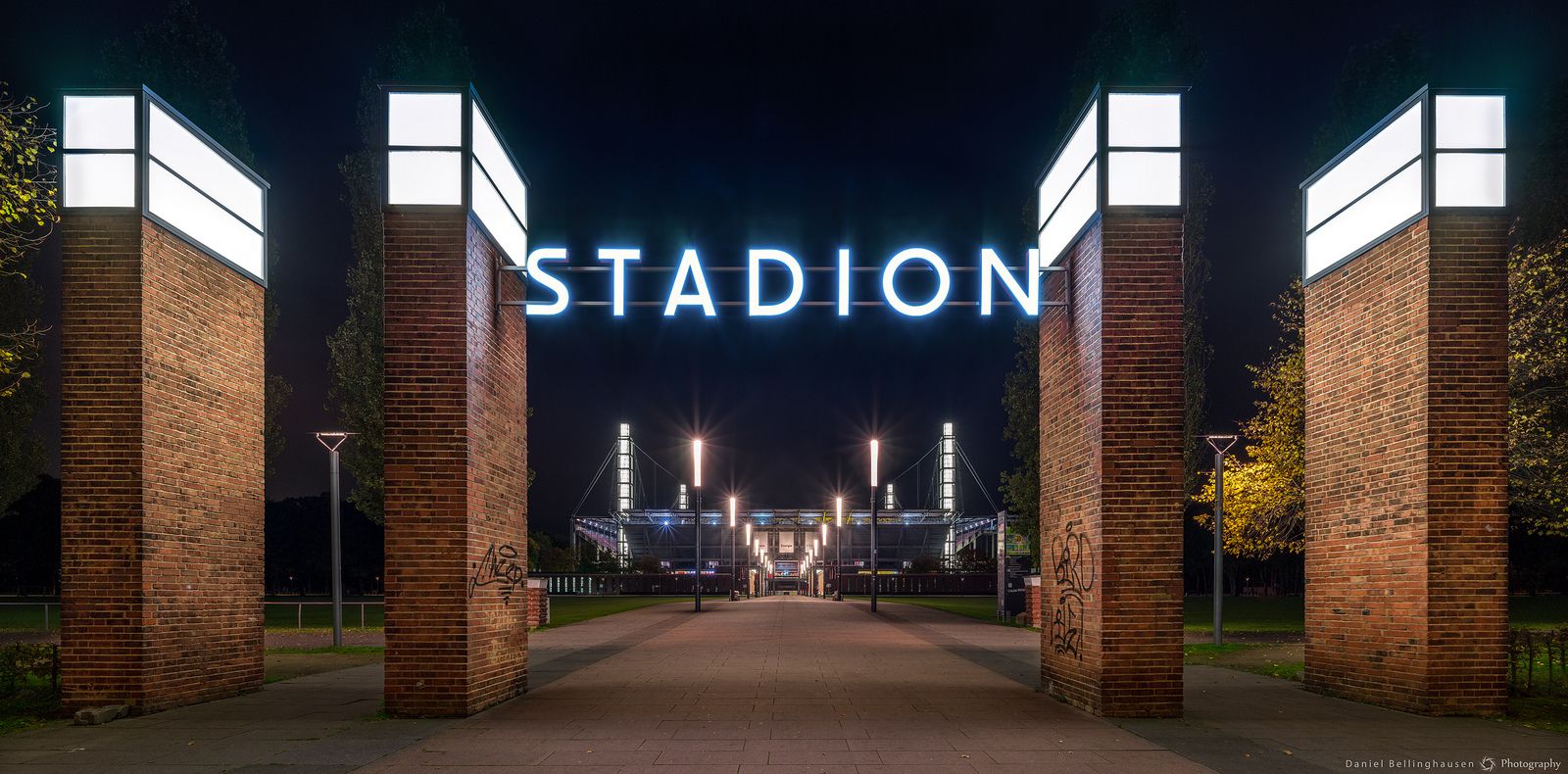 © Daniel Bellinghausen – the way to the stadium in Cologne
Düsseldorf
The capital of North Rhine-Westphalia, Düsseldorf, has 650,000 inhabitants and more than 250 beer halls and restaurants in the Old Town, which has been dubbed the 'longest bar in the world'. Matches in Düsseldorf will be played at Düsseldorf Arena.
Frankfurt
Frankfurt, a global centre of commerce and finance located on the banks of the River Main, is Germany's fifth largest city and its distinctive skyline has earned it the nickname 'Mainhattan'. Matches in Frankfurt will be played at Frankfurt Arena.
Leipzig
Leipzig, once the home of Johann Sebastian Bach, is steeped in culture and history, not least the peaceful demonstrations in 1989, which reflected the mood as Germany moved towards reunification. Matches in Leipzig will be played at Leipzig Stadium.
Get ready for a football feast!
UEFA Euro 2024 promises to be a tournament full of excitement, featuring matches in some of Germany's most iconic cities. With its world-class venues and rich football history, Germany looks set to be the ideal host for this unforgettable event.
Related news
2022
2021
2020