StadiumDB Newsletter: Issue 78 - Cup finals and U20 World Cup
source: StadiumDB.com; author: michał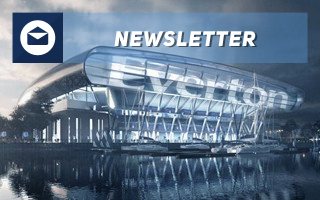 As we're freshly after both European cup finals, the U20 World Cup is in its knock-out stage already. The season may be mostly over but still a lot is happening worldwide. Here's our latest roundup of the past week.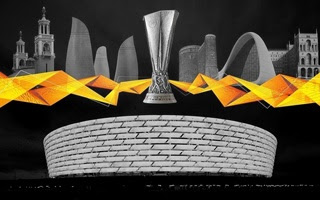 Two European cup finals within 4 days – that's unprecedented. And what a difference between them: the Europa League final in Baku was marred with logistical issues and there are even accusations of organisers opening the gates to fill massive empty spots inside the Olympic Stadium. Meanwhile in Madrid you could feel the British atmosphere created by both Spurs' and Reds' fans. Because we don't cover events on the field and all 4 teams were English, this year we decided to celebrate both finals by adding two stadia from each host country. That's why you can enjoy fresh and tasty presentations from Baku and Sevilla & Alcorcón.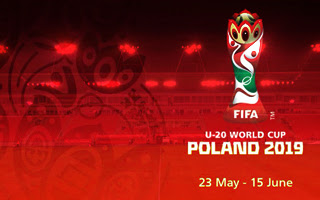 At the same time the World Cup in Poland is taking place. While it had the chance of becoming Poland's largest tournament ever held, so far attendances are underwhelming. While a number of games have been sold out, a stunning number of 19 games in the group stage saw turnouts of under 5,000. A true disappointment if you take into account stadium capacities of 15,000 and tickets at the price of 2-3 beers. However, the tournament is now in its knock-out stage and we should expect higher turnouts, even if the hosts have just been knocked out. Every day you can find upcoming games on StadiumDB, just visit our home page and check the 4 teaser-boxes to find where and when the next games are played!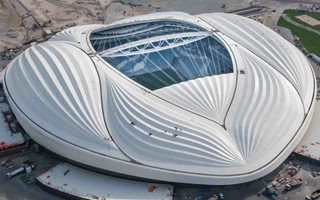 Earlier, in May, we've celebrated the very first World-Cup-specific Qatari stadium opened. Previously known as Al Wakrah Stadium, now officially Al Janoub Stadium, it's the masterpiece by Zaha Hadid Architects. Though it has barely been used so far, it's already famous worldwide. Known for its fluent shape and unique engineering solutions, it earned a solid place on StadiumDB and we hope you enjoy our presentation wrom Al Wakrah!
While Liverpool FC are celebrating their Champions League tryumph, local rivals Everton FC are working really hard not to stay behind. The way to keep up is clear: Bramley-Moore Docks! The Toffees will run the second round of consultation in July and August, following which the team will finally file their planning application. So, this summer we should at least see the final, updated renders of how the 52,000+ stadium should look!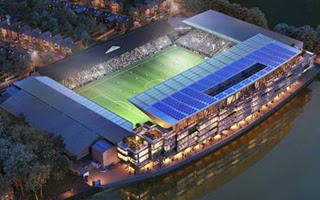 Also this summer, just slightly south, another major project will begin in London. Fulham FC have already confirmed they will begin reconstruction of the Riverside Stand between seasons and for the next two years supporters will only have 19,000 seats left at Craven Cottage. But once complete, the west side should be a point of pride and a start for two end stands being revamped as well. In other parts of England there's movement regarding Oxford United, who admit they are considering building a home away from home. Yes, they might eventually leave Kassam Stadium. Meanwhile Leicester could begin expansion of King Power Stadium to 40,000 as soon as 2020!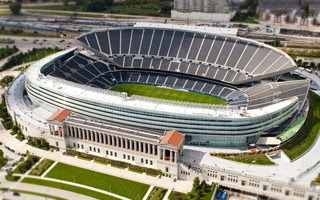 Last but not least, we may see roles reverse in Chicago. Not that long ago Chicago Fire were fleeing Soldier Field for a cosier ground in Bridgeview. Just over a decade later that ground doesn't feel cosy at all and the aspiration is to try and win back urban Chicago at Soldier Field. With a relaunch the MLS team might hope to draw crowds comparable to best MLS sides, while at present they're scraping the bottom of attendances table...