Europa League Final: All the pains of Baku
source: StadiumDB.com; author: michał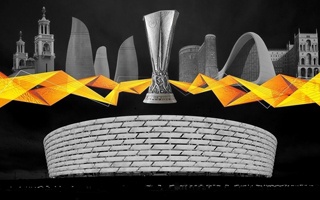 Some supporters have already been on the road for days to meet the 4,600 distance between London and Baku. Others stayed at home due to excessive prices, limited supply of tickets or even political reasons. But it really seems supporters where nowhere near UEFA's top priorities before the final.
Before we start, a quick note: this isn't a piece against the people of Azerbaijan or Baku itself. It's certainly a lovely city with a lot to offer. However, clearly the staging of UEFA Europa League final here wasn't handled properly. You could argue that no-one could have expected a London derby in the final, but following the 2008 UCL final the challenges associated with same-country finalists should be perfectly clear.
Especially that the host city was controversial from the very moment it was selected by UEFA to host tonight's game, back in 2017. While the policy of awarding modern stadia with European finals isn't questioned, Baku itself is.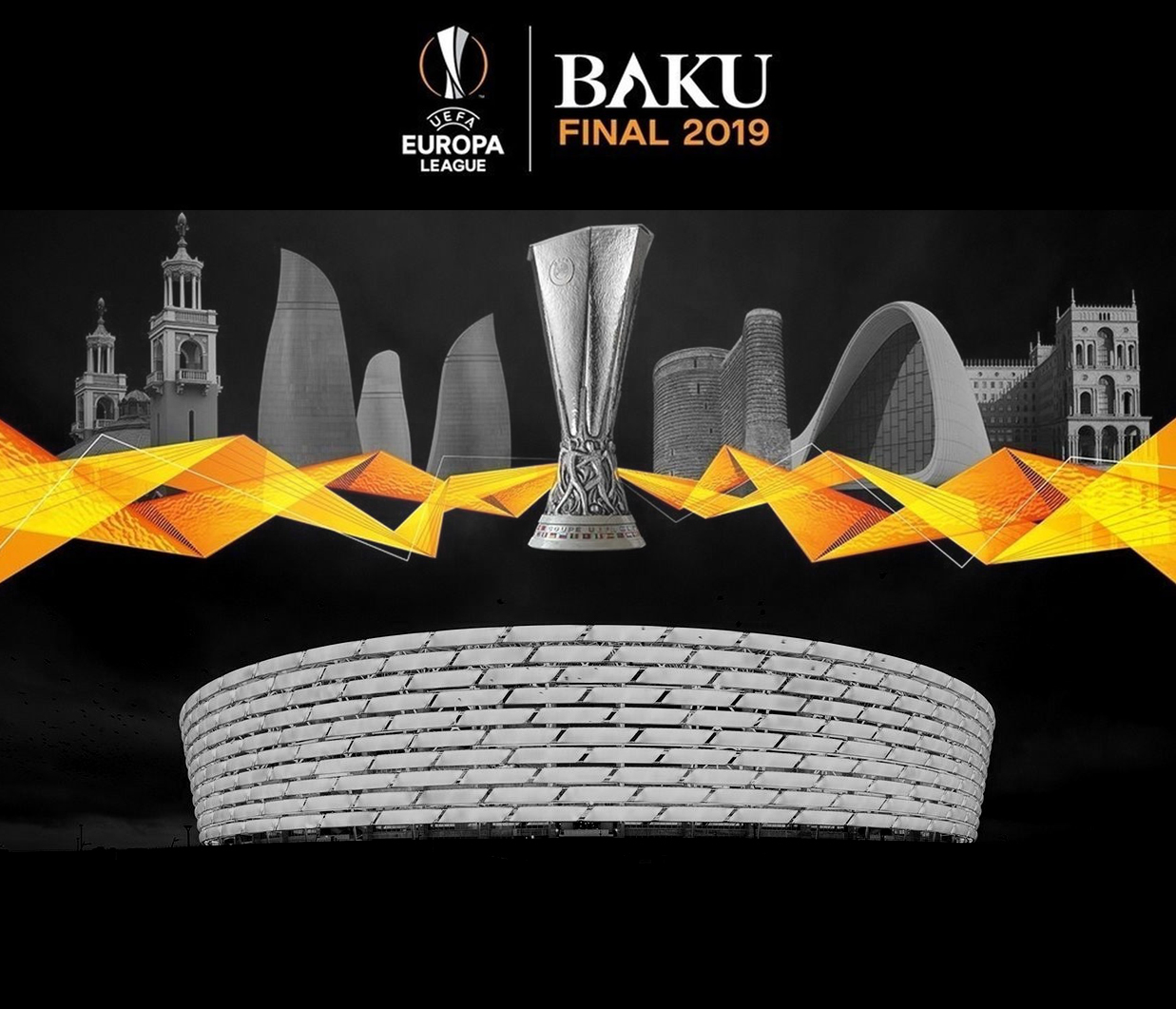 Firstly, the authoritarianism
The repressive rule of Azerbaijan can be seen in almost every aspect of life. We don't even have to go to jailed journalists and horrific human rights stats, just look at the Olympic Stadium itself: in order for it to be built, people were forcibly evicted with little notice, sometimes watching their homes being demolished as they were forced to leave.
Football fans in Azerbaijan, on the other hand, are usually met with heavy-handed police and can be detained for weeks following disturbances. Ahead of tonight there were assurances of softer approach towards foreigners, but deportation in case of incidents may be expected.
For some that won't be an issue at all, because they were denied access to Azerbaijan in the first place. This was the case for supporters of Armenian descent. Arsenal's midfielder Henrikh Mkhitaryan also hasn't come to Baku in fears for his safety.
On top of that, Azerbaijan is ranked the very worst of all European countries in terms of LGBT+ rights, even below much scrutinised Russia. Meanwhile both finalist clubs have LGBT supporter groups.
Secondly, the logistics
Azerbaijan has only three international airports, of which two have connections limited to Russia and Turkey. Only the Haydar Aliyev airport outside of Baku has direct access from Western Europe. With thousands of fans from London forced to plan their trips, it was bound to reach maximum capacity almost instantly.
Direct flights were snapped immediately and within a few days nearly 50 charter flights were ordered at the airport. Terminal 1 was dedicated to Arsenal fans, Terminal 2 to Chelsea's supporters.
Both clubs directed their supporters to official partner Thomas Cook for travel packages. A day trip to Azeraijan was priced at nearly £1,000, which is three times the price of similar packages to Azerbaijan for Chelsea's Qarabag away game. At a time when fans are renewing their season tickets, such expense is an immense burden.
Both UEFA and local organisers weren't prepared for such scenario and only a week after the finalists were known the Aliyev airport entered enhanced operation mode. Even worse, only 5 days before the final, when all travel arrangements had to be made by supporters, decision to launch additional bus and train links with Tbilisi (second major airport in the region) was made. As a result, supporters had to resort to extreme decisions, to name just taking a train from Kyiv to Baku, which means 2.5 days of constant travel.
Thirdly, the stadium
Opened in 2015, the giant Olympic Stadium is a new landmark of Baku. Even if the country arguably has no need for a 70,000-seater (downsized to 64,000 for the game), it might be the largest Europa League final in history, including the UEFA Cup days.
With such large scale, the official allocation for both finalists seems laughable: 6,000 each. It's lower than ever in terms of percentage of total size. Understandably, both Arsenal and Chelsea were extremely disappointed by the decision and appealed for larger contingents, to no result.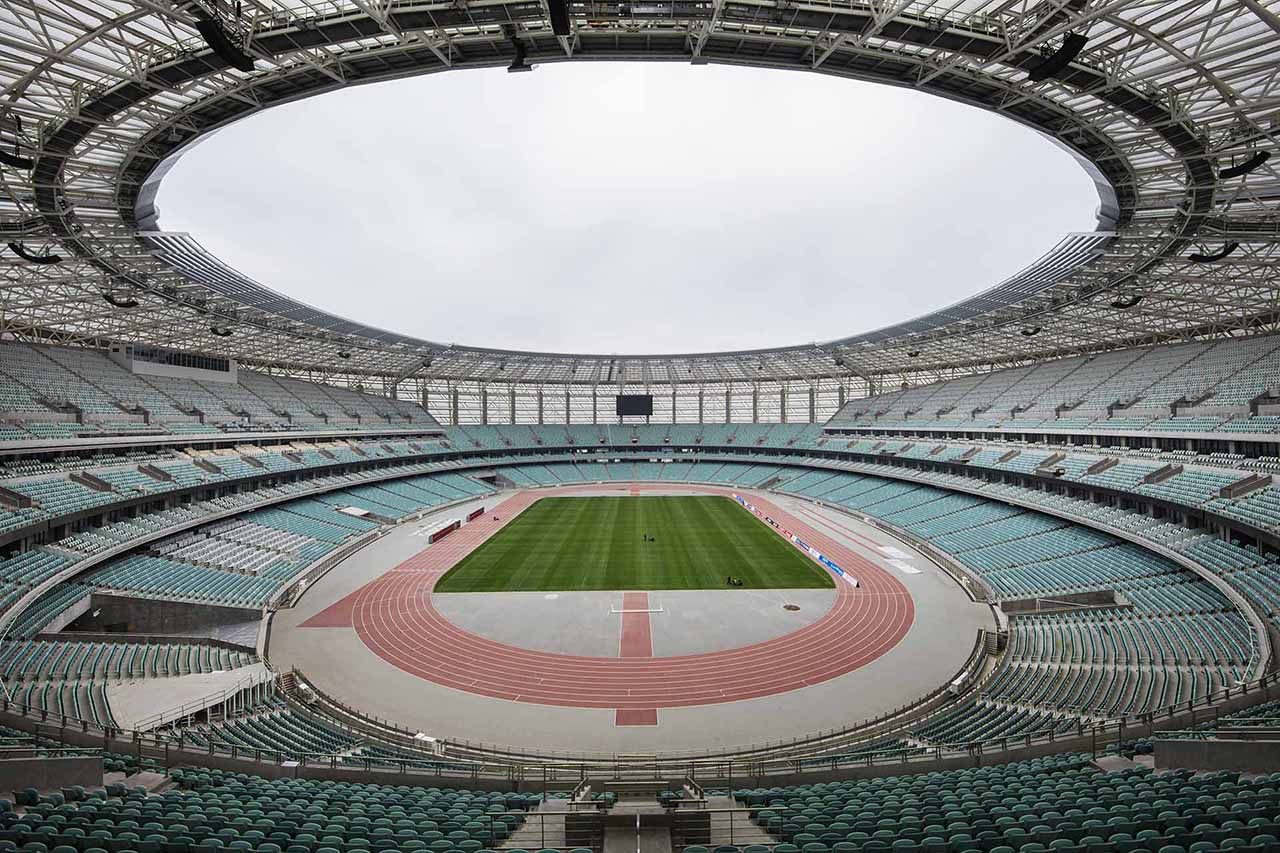 Ironically, UEFA gave the remote location of Baku as the reason for such small allocations. Dear UEFA, you new of Baku's location before and it should have played a role during the hosting rights proceedings.
When combined with UEFA's tendency to allocate too few tickets to supporters of finalists, this latest low causes concerns of fans' groups. The fear is that this might be a step further in limiting participation of actual supporters and increase the number of 'UEFA family' tickets.
One the one hand we have record low percentage for fans of actual participating teams. On the other: record high percentage for the "general public". 37,500 of tickets went to the people of Azerbaijan, representing 58% of total capacity.
But if you think that the average citizen could afford to go, you would be mistaken. Cheapest tickets were priced at €30, while the nominal minimum wage in Azerbaijan is €95 (actual could be even lower). In recent years Azerbaijan was accused of forcing people to buy tickets in order to avoid empty auditoria, most notably during the recent Eurovision festival, and similar fears have surfaced once more.
But regardless by what means, the stadium will certainly be full tonight. It will look great on TV, we don't doubt that. But one should also realise that the game will end no sooner than 1:00am local time. This means 60,000+ people will simultanously rush towards exits at a stadium which is served only by bus transport. Even extensive shuttle services planned between city centre and airport, there are fears of chaos outside, especially should the game go into extra time. But, as throughout the process, UEFA doesn't seem to be too worried about what the fans will be treated to.