2019 FIFA U20 World Cup: Let the games begin!
source: StadiumDB.com; author: michał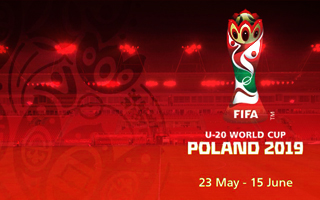 First four games of the U20 World Cup are to take place tonight. So far only a fifth of all matches are sold out as tournament hosts Poles are encouraged to buy tickets.
Later today the U20 World Cup opens in Poland. Before the host nation takes on Colombia in one of the biggest hits of the group stage at 20:30 (CET), two more fixtures will be held at 18:00. As you might suspect, the opening match in Lodz is sold out. But all three other games tonight still have quite a few tickets left. Even the Mexico vs. Italy clash in Gdynia isn't sold out yet, as of yesterday it had 11,000 seats filled.
According to FIFA's online ticketing platform, so far 10 games out of 52 have been sold out and 10 further are close to reaching such level. Two most popular teams are Poland, quite obviously, and Italy, which will see two or all three group games enjoy perfect occupancy. Portugal, Colombia and Argentina also enjoy popularity among preminantly Polish ticket-buyers.
If you're planning a trip to Poland in upcoming days, make sure to check if any of the host stadiums is near you and apply for tickets. They're usually sent immediately and pricing is very affordable, between PLN 10 and 30 (from €2.3 to €7).
Host stadiums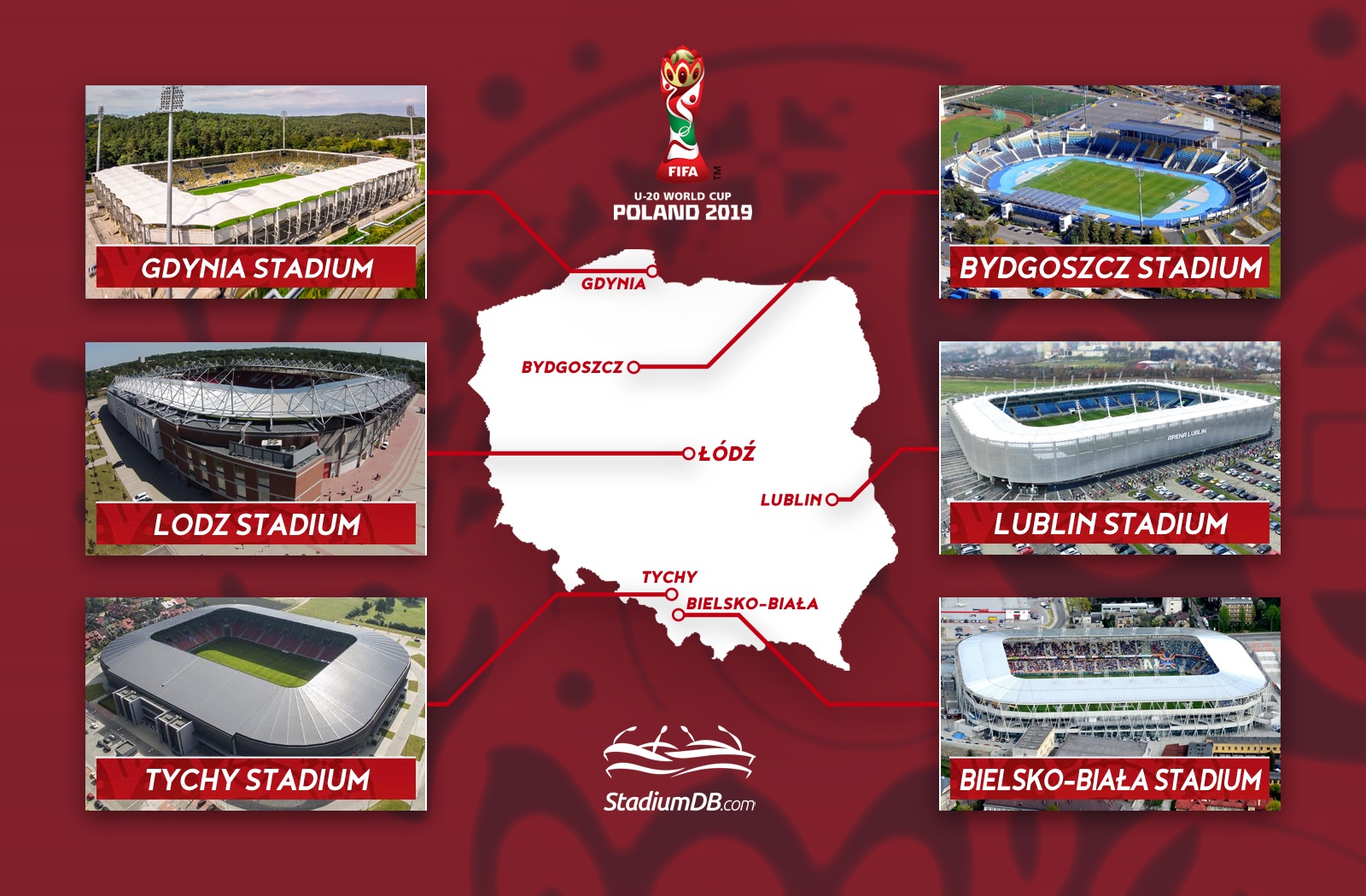 FIFA and PZPN (Polish FA) have agreed to host games at 6 stadiums, paired together to facilitate travel during group stage. All venues are between 15,000 and 20,000 seats, they're also quite modern. The very oldest host venue, in Bydgoszcz, was thoroughly renovated in 2008. All other stadia were completed between 2011 and 2017, which means they're almost brand new.
Central role was awarded to the youngest host venue, the 18,000-seater in Łódź, inaugurated in 2017. It will host the opening game tonight, one of the quarterfinals and the final on June 15, on top of 8 other games.
Though recently inaugurated, the stadium in Łódź went through the biggest changes ahead of the U20 World Cup, seeing public expenditure of over PLN 1 million (€230,000) for improvements of its electric and internet network, as well as expansion of the press section. Other stadia only saw minor works, like dismantling of domestic away enclosures, improvement of media facilities and minor network enhancements.
That said, two stadiums had to have their fields replaced, as requested by FIFA: Tychy Stadium and Gdynia Stadium, both operations costing taxpayers PLN 950,000 and 841,000, respectively. Third field will be replaced in July, after the tournament. Exhausting football use in Lublin will be combined with a motorcycle show and are expected to end the current field's lifespan.