New stadiums: Baku, Baku, Baku
source: StadiumDB.com; author: michał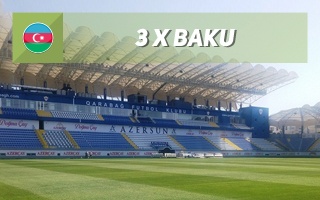 In fairness, only two of these stadia are new to StadiumDB, but the third has only now received a major update. Here are Azersun Arena, ASK Arena and SKIF Stadionu.
We decided to mark the unique (even if for all the wrong reasons) Europa League final with an update from Azerbaijan. Since we rarely cover this beautiful country, it's a major change for StadiumDB's map of Baku just grew by 50%.
Qarabagh was the first team from outside Baku to win Azerbaijan's championship. Unfortunately in that same year, 1993, the Nagorno-Karabakh War forced them out of western city of Agdam. The team, whose manager had died during the war, settled at the post-Soviet Tofiq Ismailov Stadionu, in Surakhani, eastern suburb of Baku.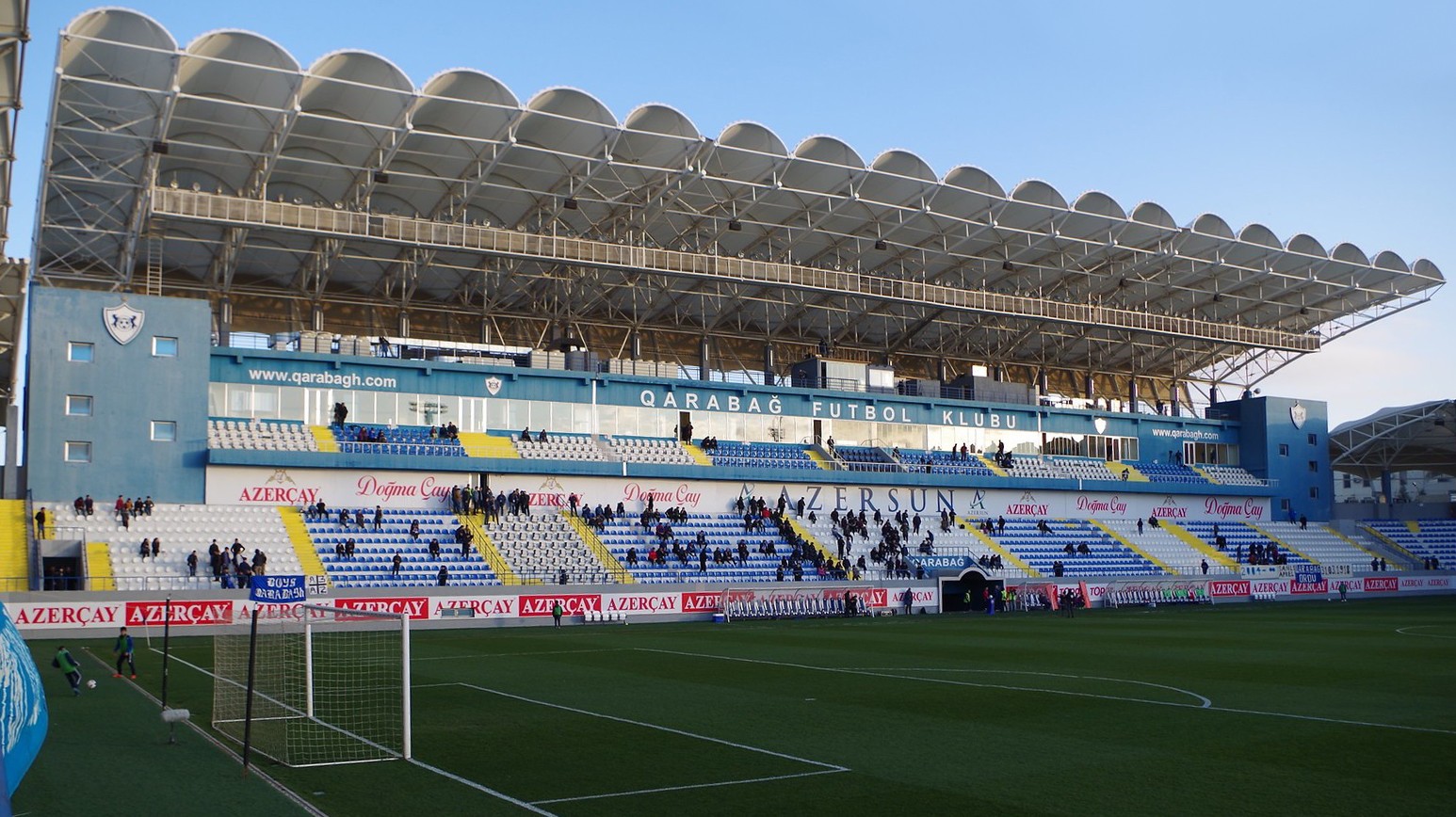 © Jörg Pochert
Though it had only one grandstand, the stadium was able to hold up to 15,000 people with terracing. After being taken over by Qarabagh, it was converted into all-seater and capacity fell. Because return to Agdam was deemed not viable and the country's food mogul Azersun took the club over, decision was made to build a brand new stadium in 2012.
Thanks to re-orientation of the playing field, not one but two full-sized pitches were fitted within the old stadium's footprint. They had to be conjoined in order to fit, which means the main field has three grandstands rather than four. Both the south and north ends are single-tiered (south for away fans, north for the home crowd), while the main stand in the east is double-tiered.
As a result a compact stadium for 5,800 people (all seats covered) was built, able to meet UEFA Category 3 criteria. Sufficient both in standard and capacity, the new stadium serves as domestic-match home, while internationals are played at the central Tofiq Bahramov Stadionu.
Delivered in 2015, following two years of construction, the stadium was opened with a classic between Qarabagh and Neftci. Interestingly, both teams had a period of tenancy at the old Ismailov Stadionu. The main stadium and training field are complimented by club hotel, all of which were financed by Azersun. It's thus no wonder that the company also owns naming rights.
Operated by the Azerbaijan State Academy of Physical Education and Sport (ADBTİA), the SKIF stadium is the anciliary training venue for former national stadium. Tofiq Bəkhramov Stadionu is located just a stone's throw away, within the same Olympic complex.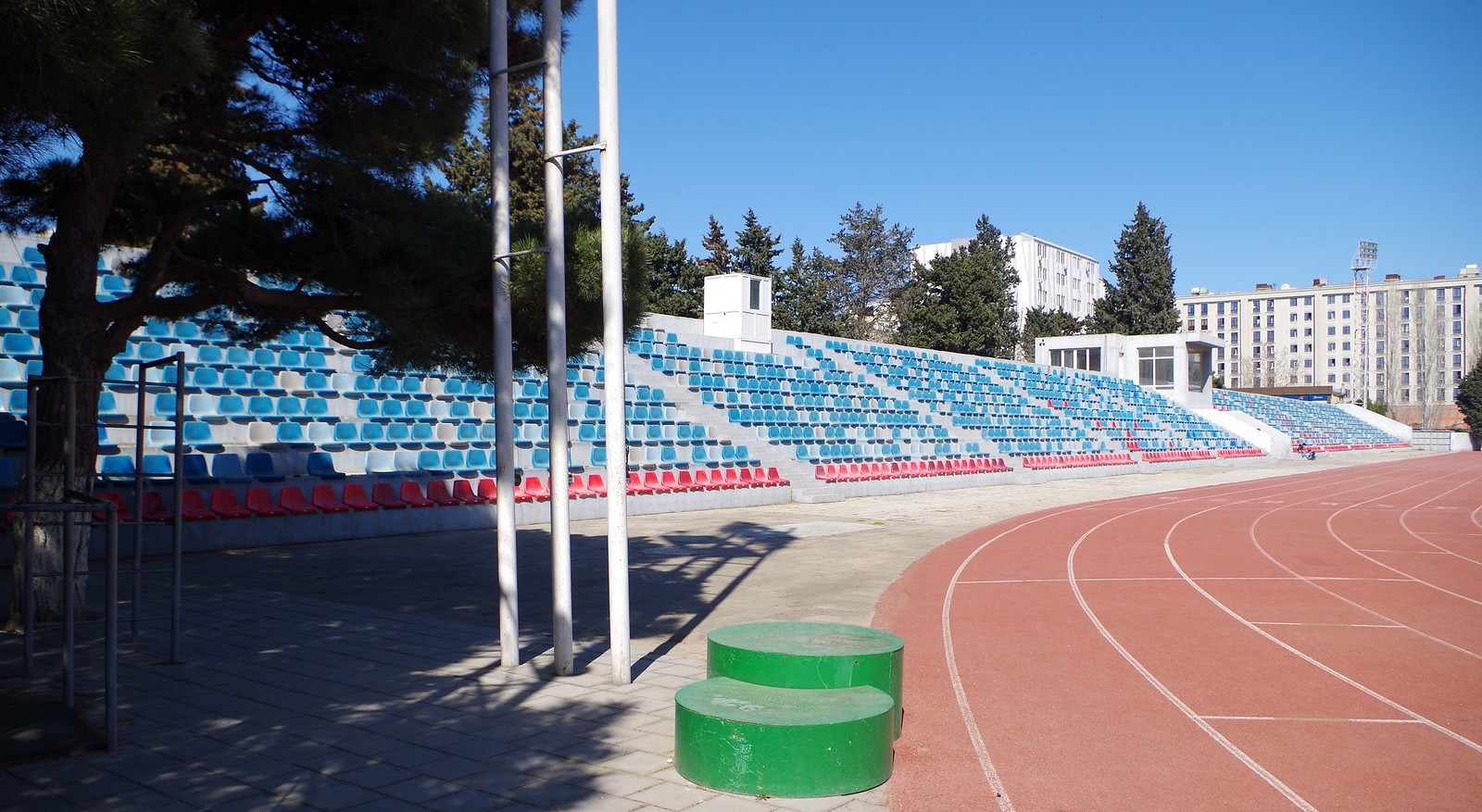 © Jörg Pochert
Lying within walking distance from the Gənclik subway station, the stadium offers a full Olympic running track with 8 lanes. Since its last major renovation in 2014 it also is an all-seater. All facilities for athletes are located behind the north stand.
In its career the stadium has enjoyed numerous football episodes, most notably being the interim home of İnşaatçı Baku, winners of Azerbaijan Cup's first edition in 1992. Today it also hosts football games, though mostly of local level.
Commonly known as Inter Arena, the stadium lies along one of Baku's most prominent avenues, the Heydar Aliyev Prospekt, within walking distance from the large Olympic Stadium. It was built by the domestic FA in 2001 as home for Şəfa and Inter (the latter later renamed to Keşlə) and functioned as Şəfa Stadionu during its early years.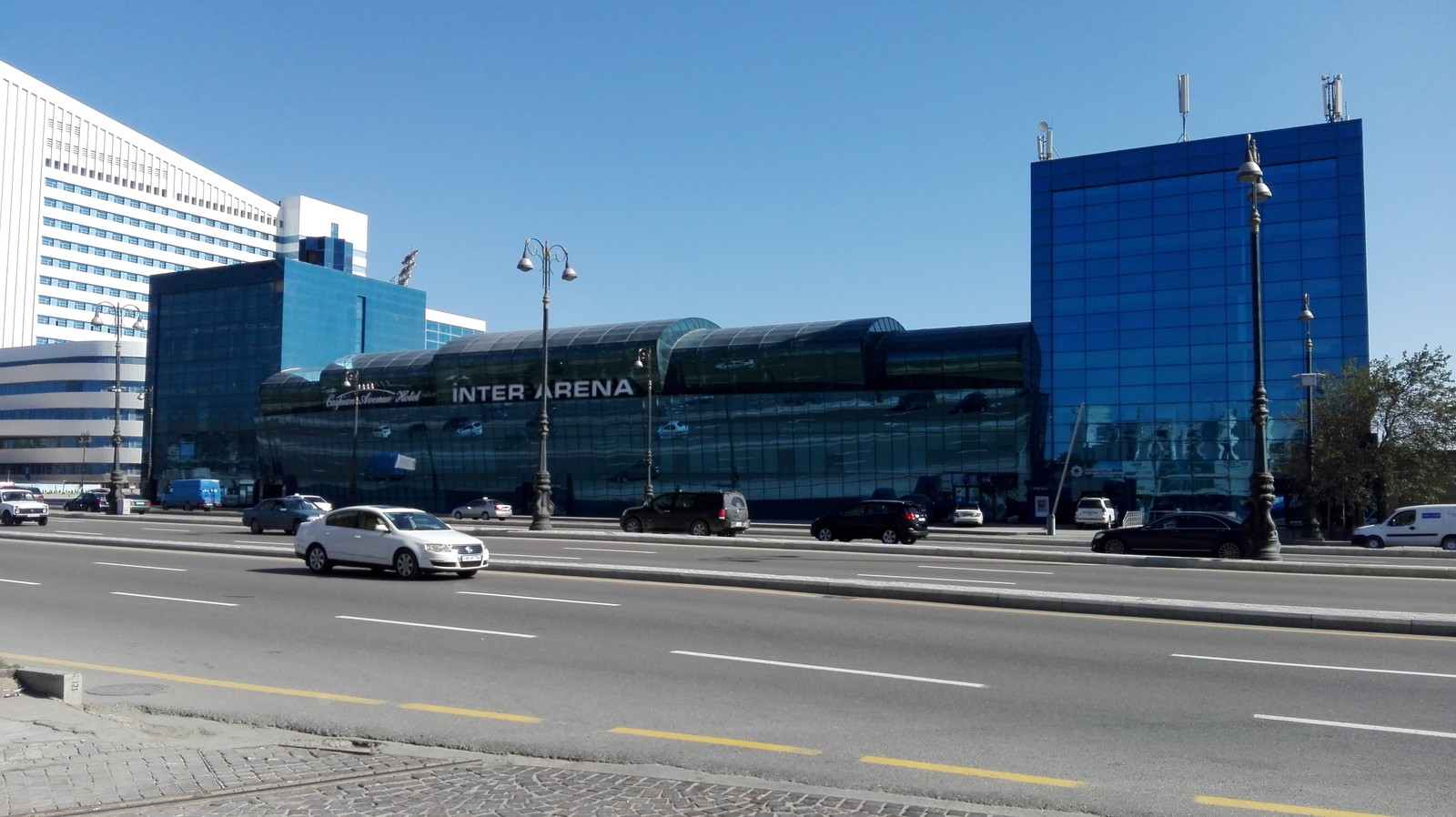 © Martin Polák
This compact venue has three grandstands with south-east end left open. Initially all corners were empty, however between 2008 and 2013 they were filled with anciliary buildings. One of them, in the northern corner, is a hotel. Behind the south-east goal you can find two training fields and tennis courts, among other facilities.
The ground was opened in 2001 with a UEFA Cup qualifier. Since then it has hosted a wide array of domestic and international fixtures, including the U17 Women's World Cup in 2012. Aside from football every year the stadium hosts open-air events, including an American Independence Day picnic on July 4.
Because Şəfa was dissolved in 2006, the stadium was eventually taken over by Inter and renamed to Inter Arena. However, in 2018 it was sold to the Azerbaijan Industrial Corporation (Azərbaycan Sənaye Korporasiyasının – ASK) which prompted one more name change.