Liverpool: Everton to show future stadium in July
source: LiverpoolEcho.co.uk / StadiumDB.com; author: michał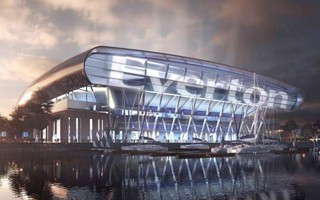 This July Everton supporters should finally be treated to updated, official stadium design. It would come during latest consultation phase, hopefully to be followed by planning application.
So far we haven't learnt too much about Everton's new stadium, despite its location having been announced over two years ago. We know its desired size (52,000-55,000 or up to 60,000 with safe standing), we know the tough architectural and spatial constraints within the UNESCO-protected riverfront. But not much more.
And all that just half a year before official planning application is submitted to the city hall. Any and all images you can see regarding this project have been leaked over the past few months. Hopefully, this will change soon.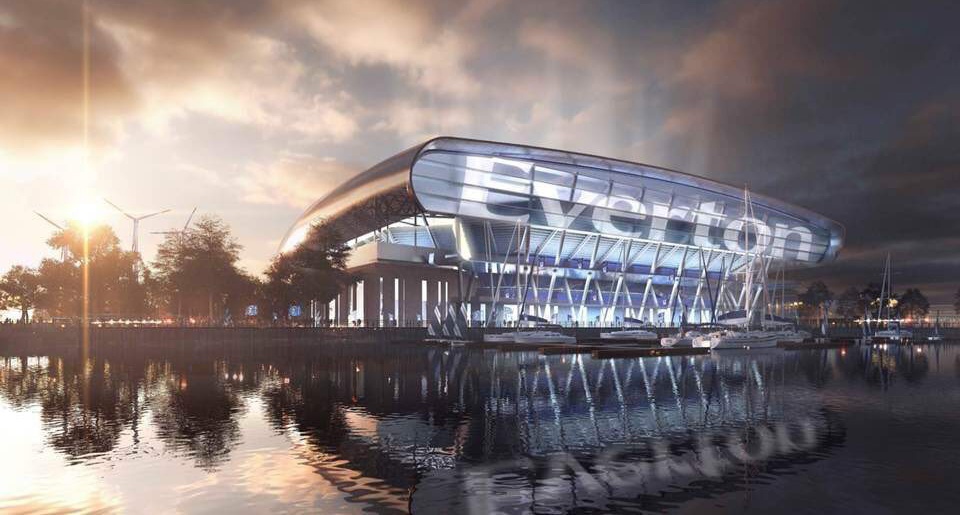 Starting July 26, Everton will launch the second consultation period, expected to last until August 25. As part of the process the Toffees are expected to finally reveal up-to-date renderings of the stadium. With feedback from both consultation phases included, the official planning application should be filed by year end.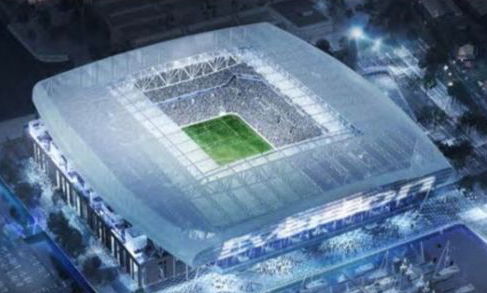 Also hopefully, the planning process will go smoothly from there, though it wouldn't be surprising if it got stuck at some point – we've seen this with stadium projects across the UK on a regular basis. With luck construction should begin in 2020 and once it's launched Everton hope to deliver their new stadium in 36 months.
How to build and not go bankrupt?
On the one hand the Toffees are in a comfortable position. There's municipal help on the table and supposedly a safe private financing structure for the stadium. On the other hand, the Bramley-Moore project is still open to inflation, as we've seen with the Tottenham stadium recently. Already a year ago we've seen the price admitted to be £500 million instead of initial 300 million and groundbreaking is still behind the horizon...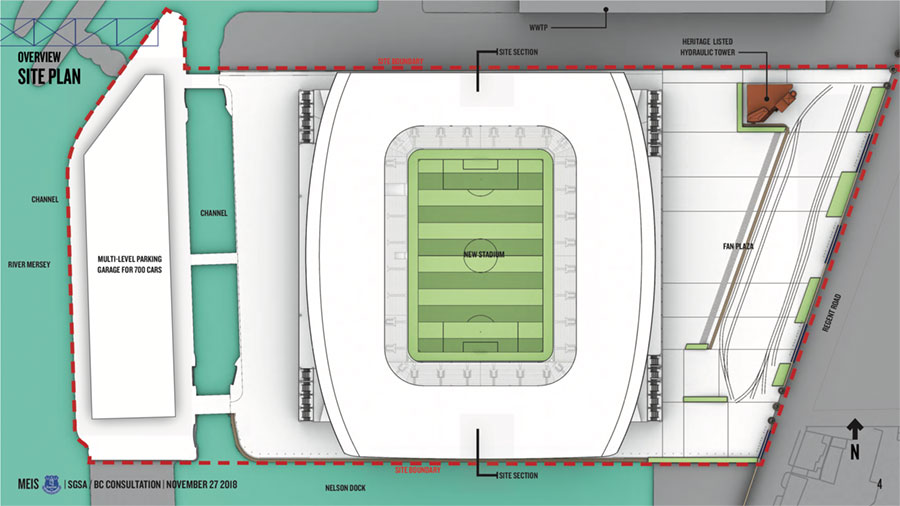 Precisely this issue was raised recently during a prelection by Dan Meis, the stadium's architect. While he wasn't speaking of Everton specifically, it seems the issue raised is on point.
"One of the things our practice is particularly interested in is that we are seeing the cost of these buildings really becoming prohibitive," Meis said. "Owners, developers and clubs are trying to make them more than just stadiums by adding a lot of things, by adding a lot of premium VIP, but that is driving the cost of the buildings up.
"Particularly in Europe we've now seen the stadiums starting to cost £1bn in some cases and we feel it is really going to be prohibitive for some clubs to service that kind of investment."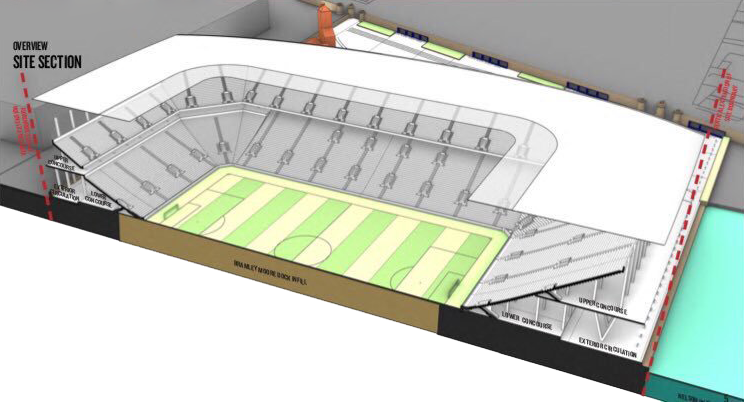 In fairness, the single private stadium in Europe so far to exceed the the 1-billion ceiling is Tottenham, and only including anciliary developments. But the trend is quite clear and it poses both opportunities and challenges. One major disadvantage is the scale and identity (or lack thereof) for the matchday crowd.
For Meis and his team the focus is to combine expectations of commercial boost with intimacy and simplicity of a traditional football stadium. Both are needed if Everton are to compete financially and sell out all of the 50,000+ seats every time.
Today, at Goodison Park, the team has no chance to match the top six Premier League clubs in terms of revenue. While single season near the top is possible, sustained competition for Champions League spots would only be possible with the new stadium. That's precisely why the Bramley-Moore project is still on track to be delivered, hopefully in 2023.