Liverpool: Everton confident about funding
source: PlaceNorthWest.co.uk; author: michał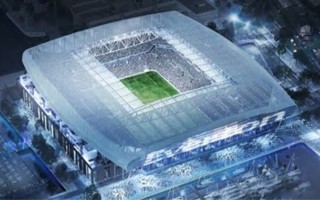 During the ongoing MIPIM in Cannes Everton assured financing is not the issue despite their stadium being more expensive than expected. It's more challenging to secure planning permission.
The new 52,000-seater (expandible to 60,000+, possibly) at Bramley-Moore Dock was one of the topics raised during this week's MIPIM property market. Everton chief executive Denise Barrett-Baxendale responded to a series of questions during a Q&A at the Liverpool stand, several of them regarding the stadium itself.
While she disappointed some fans with information that she had no renderings of the stadium to release, these were leaked nearly a month before, in mid-February. Of course they should not be treated as final but indicative of what the stadium layout can be.
Despite the stadium's price tag having been confirmed to grow substantially, from £300 to £500 million already, funding doesn't seem to be an issue. "We're the most confident we have ever been to secure funding." Denise Barrett-Baxendale said. Se stressed that the city and financial institutions are in on the project.
More challenging issue is getting the green light for construction. Heritage issues, including the development's role in the waterfront's UNESCO World Heritage Status, have been raised, although the club's chief executive reassured the audience the architect "had been briefed" and Everton was "ensuring the design team respect the dock and bring new life to an area that's currently abandoned".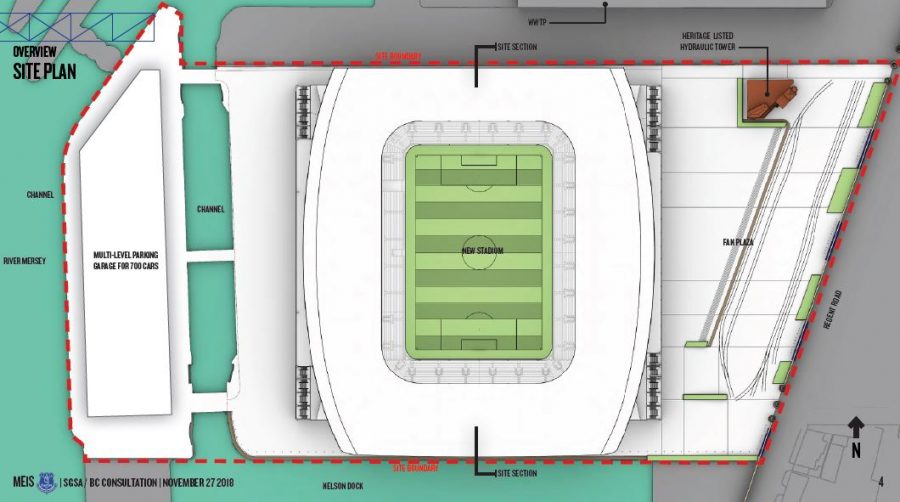 Addressing challenges of the heritage location is among the reasons why planning application still hasn't been filed. However, this should change by year end.
Keep in mind, British law allows both members of the public and officials, like the secretary of state, to challenge a planning permission and keep a project deadlocked. This is what happened with several major stadium projects, to name only AFC Wimbledon's Plough Lane, which had been called in for review by secretary of state Boris Johnson.
At present Everton hope to get planning permission and break ground in 2020, which would mean delivery in 2023. After the new stadium opens, Goodison Park is to be torn down and replaced by residential, social and commercial uses.