London: Fulham to launch reconstruction this summer
source: StadiumDB.com; author: michał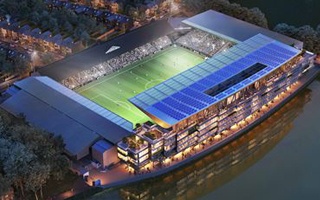 After lengthy wait it's time to build at Craven Cottage. But before the stadium grows to 30,000, supporters will face two difficult seasons with fewer than 19,000 seats.
On Wednesday Fulham officially confirmed that Buckingham Group is the contractor for Riverside Stand's reconstruction. Largest redevelopment of Craven Cottage in decades will begin for good this summer.
Work is expected to take 2 years, after which the stadium should reach nearly 30,000 in capacity, over 4,000 more than at present. Far greater change will come in terms of floor space and revenue. The new Riverside Stand will provide facilities for non-matchday use along the Thames, as well as extensive corporate hospitality inside.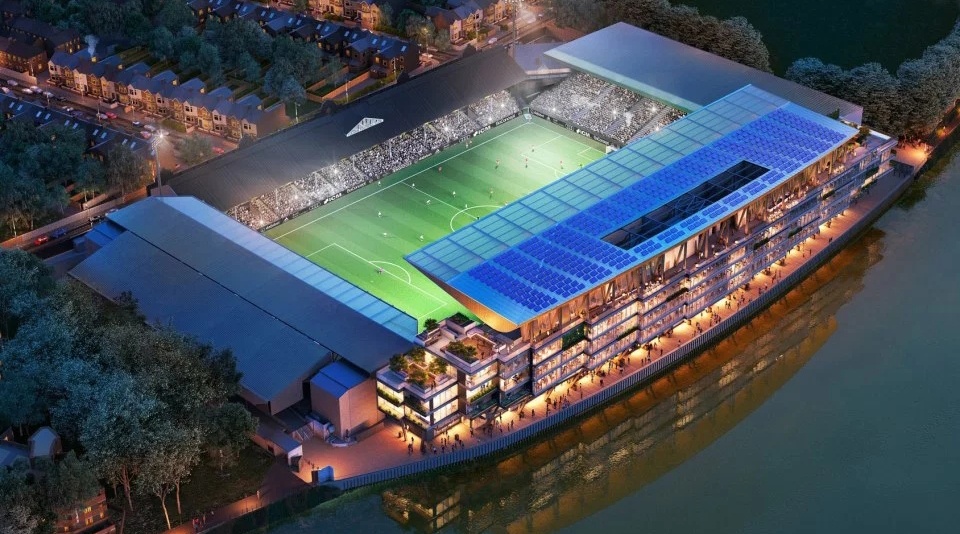 Designed by Populous, the new Riverside Stand will boost revenue and reaffirm Craven Cottage as Fulham's home. The declaration came from Shahid Khan, who last year wanted to buy Wembley and with this attempt caused speculation of Fulham possibly considering a relocation.
"Craven Cottage is a unique and inspiring venue to not only play football, but to visit. As I noted upon becoming Chairman in 2013, it has always been my intention to follow through with the development of the Riverside Stand, and today's news brings that intention to reality." Khan said.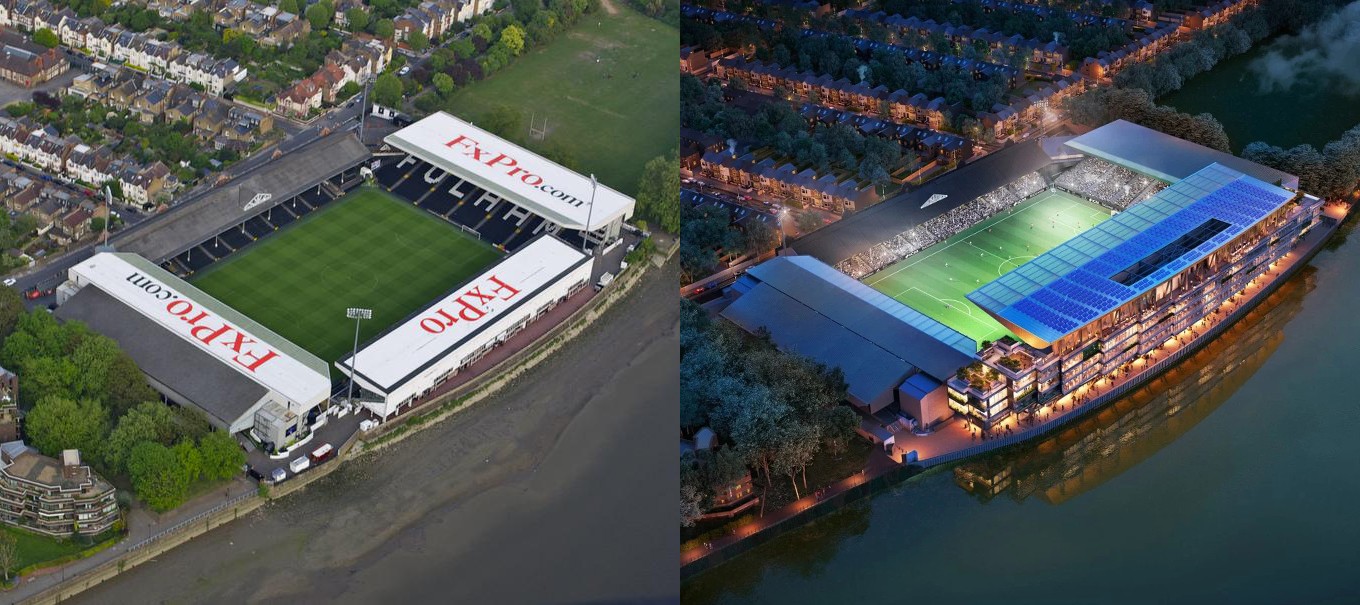 While the prospect of upgraded, more commercially viable and sustainable Craven Cottage is great even when facing current relegation to Championship, it will take some hardship to get there. For 2 seasons capacity will be reduced to 19,000, which is even less than expected in late 2018.
Season ticket sale begins today and Fulham is already begining relocation of season ticket holders from the current Riverside Stand. All of the west side will be demolished and some lower rows of neighbouring ends have to be sealed off, too.